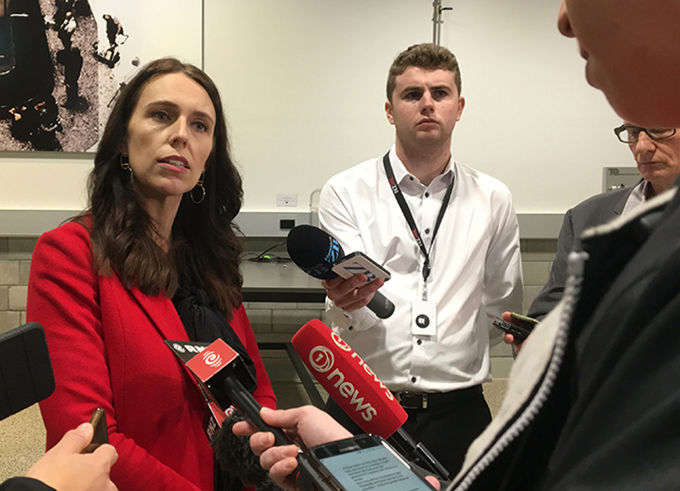 By Rahul Bhattarai in Auckland
New Zealand Prime Minister Jacinda Ardern has reaffirmed her country's offer to take 150 refugees from Nauru and Manus Island shortly before she attends the Pacific Islands Forum leaders' summit next week.
New Zealand's offer to take in "150 refugees from across Nauru and Manus still stands", she said at the official opening of a new science and technology building Ngā Wai Hono at Auckland University of Technology yesterday.
Nauru is hosting the 49th Forum but has a very tight media policy for the event including a ban on Australia's public broadcaster ABC and a threat to revoke the visas of journalists who capture images of the refugees or detention centre facilities.
READ MORE: Aid groups call on Pacific leaders to end Nauru refugee 'stain in region'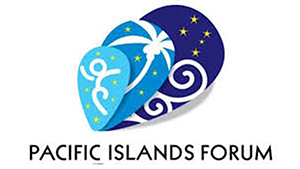 The country has also been trying to "clean up" the facilities before politicians and the media arrive for the week-long Forum and associated meetings from September 3-9 after years of alleged human rights violations.
Amnesty International alleged this week there was an "escalating health crisis" for refugee children on Nauru, saying the Australian government's "shameful refugee policy" must top of the agenda of the Forum meeting.
In an open letter co-signed by a coalition of 84 influential civil society organisations, Amnesty International called for an end to the "cruel and abusive refugee policy" which had led to more than 2000 women, men and children being "warehoused" on Nauru and Manus island in "cruel and degrading conditions" over the past five years.
Insight to refugees
Due to her short three-day visit to Nauru, Prime Minister Ardern did not have the time to meet individual refugees, but confirmed New Zealand's stance.
"Having an insight as to the experience on Nauru, of course, that's something I want to seek," she said.
"But if I meet with the individual refugees, how do we decide who they would be?"
Ardern will speak to various different leaders from Pacific Island nations during her Nauru visit.
She said would use her time as productively as she could consider a range of issues from Pacific neighbours' perspective.
Nauru has been an ongoing problem with its crackdown on the media.
The government's ban on the ABC had drawn global condemnation from media freedom groups, including the Pacific Media Centre.
The Prime Minister was at AUT to open the new $120 million Engineering, Technology and Design building.
This is a digital era home with state of the art facilities for engineering, computer and mathematical sciences students at AUT's city campus.
Rahul Bhattarai is a Postgraduate Diploma in Communication Studies student journalist who has been on an intensive assignment for Te Waha Nui this week. He is also on the Pacific Media Centre's Pacific Media Watch freedom project.