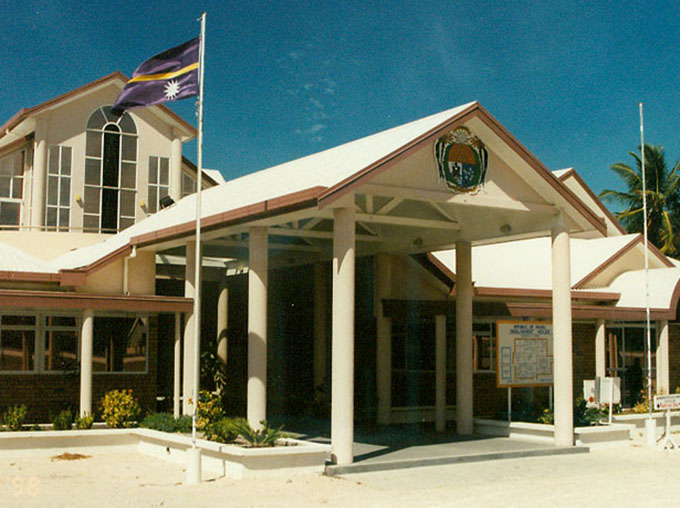 The ABC has a reputation for vigorous reporting of Pacific issues, including human rights violations at the Australian-established Nauru detention centre for asylum seekers. Maxine Jacobs files on Nauru's ABC ban for Asia-Pacific Report.
Nauru's controversial ban on the Australian Broadcasting Corporation from attending the main annual Pacific political summit next month has appalled New Zealand journalists but they have stopped short of wanting to join a threatened boycott.
Host nation Nauru has restricted media access and banned the ABC from attending the 49th Pacific Islands Forum (PIF) Leaders Summit on September 3-6 due to alleged "biased and false reporting".
Only seven accredited New Zealand journalists will be allowed to attend the summit.
READ MORE: Nauru's ban on ABC splits commercial media
The chair of the NZ Parliamentary Press Gallery, Stacey Kirk, says she shares the concern of Australia's Federal Parliamentary Press Gallery – which has threatened a boycott – and is appalled by Nauru's efforts to control the media by banning and restricting the number of reporters.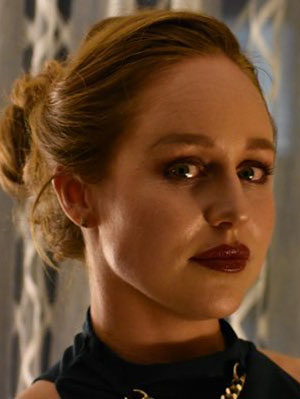 Kirk told Asia Pacific Report "while infrastructure constraints play a role in the limited pooling numbers, we are appalled by this attempt to control the media coverage.
"To ban media based on unfavourable coverage is a clear violation of freedom of expression. This decision already follows restrictive reporting conditions, limiting the number of journalists who can attend this important regional summit."
Shocked and furious
Claire Trevett, deputy political editor of the New Zealand Herald, says she is shocked and furious that only seven representatives from New Zealand would be allowed to attend and cover the summit.
She says that although there is limited accommodation in the island nation, the Nauruan authorities have the capacity to house more journalists then they intend to.
"Nauru has claimed the reason is limited space/accommodation there, but Niue – which is smaller – managed to host it without such strenuous limits in 2007, and Nauru itself has hosted it in the past without the limits."
The Republic of Nauru said in this policy statement on its official website:
"No representative from the Australian Broadcasting Corporation will be granted a visa to enter Nauru under any circumstances, due to this organisation's blatant interference on Nauru's domestic politics… harassment and lack of respect towards our President in Australia, false and defamatory allegations against members of our Government, and continued biased and false reporting about our country."
The government has also said that limited accommodation has forced restrictions on the number of other reporters from covering the event, adding that "there has been no other restrictions placed on media attendance for any other reason".
Australia's Federal Parliamentary Press Gallery president David Crowe issued a response to the ban, saying the decision was appalling and threatened a media boycott from all Australian media from the event.
If the ABC could not go, the media pool should not go.
'Dangerous precedent'
Crowe says a pool group of journalists who cover federal parliament had been set up to report on the summit which met restrictions previously set out by Nauru, but picking and choosing which journalists could cover the forum was going too far.
"If the ban is not reversed, the media pool will be disbanded. If one cannot go, none will go. It sets a dangerous precedent. What other Australian media might be banned from a similar group by another government in the future?
"We stand for a free press, not a banned one."
ABC has declared it "does not intend to vacate" its place in Australia's pool of journalists' reporting on the summit.
Nauru has defied criticism and stood by its ban on the ABC, reminding journalists it was a privilege to enter Nauru and the country had the right to refuse entry to anyone entering whom they believed may pose a threat to their security.
"It is arrogant, disrespectful and a further example of the sense of entitlement shown by this activist media organisation. The Australian media does not decide who enters Nauru," the government said.
Nauru said any restrictions placed on journalists other than ABC were due to limited accommodation, that all footage would be provided for media unable to attend and at least one Australian television media outlet would be invited to cover the summit.
Controlling the narrative
Host of RNZ's Dateline Pacific programme Don Wiseman says it is clear Nauru is trying to control the narrative.
Wiseman says the journalists who get to Nauru are likely be stopped from reporting on any activities outside of the summit due to the severe restrictions.
However, rather than a boycott, any reporting is better than none, he says.
"It's a good moral decision, but the other part is that it's better to be there and to report on all the various and nefarious things going on in Nauru if you can.
"Nauru is a small place. It doesn't have much accommodation, but it has more than it used to have. They've just chosen not to because they're anti-media."
Wiseman says the Australian government has been unwilling to criticise Nauru's treatment of journalists, saying it is "compromised" because of its heavily criticised detention camps on Nauru.
"If no one speaks out it will become a battle between the guys running the show and some journalists, and if the Australian government doesn't speak out, which it hasn't done, it's essentially been supportive of what Nauru's done in the way in which it's treated journalists.
"The reality is the boycott will go ahead. A number of people have been told they have visas, but if there are restrictions I would imagine it will be a universal say no."
The Australian Federal press gallery is yet to confirm a boycott, but commentators say it is unlikely the Nauru government will reverse its ban on the ABC.
Maxine Jacobs is a postgraduate student journalist on the Asia Pacific Journalism Studies course at AUT University.