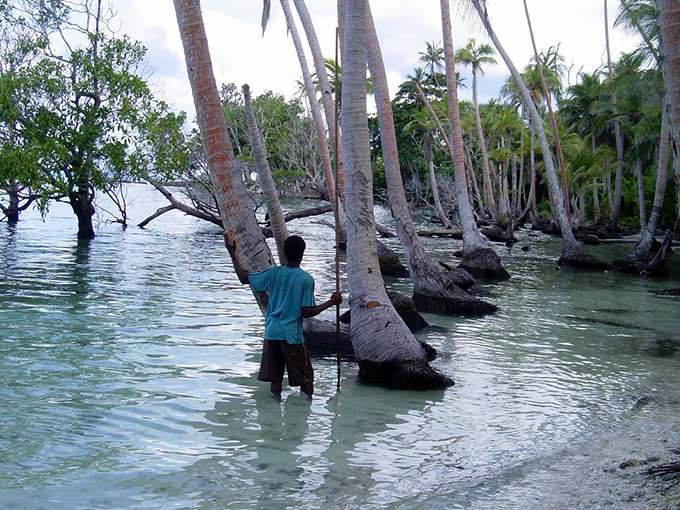 Pacific Media Centre Newsdesk
A Relocation Trust Fund will be set up by the Fiji government to help villages facing the threat of climate change.
Economy Minister Aiyaz Sayed-Khaiyum said the fund would be announced in the upcoming budget, reports FBC News.
Speaking at the Ministerial Finance Dialogue at the United Nations in New York, Sayed-Khaiyum said a small percentage of money would be taken from the Environment and Climate Adaptation levy to set up the fund.
WATCH VIDEO: Banabans of Rabi – climate change documentary
He said 43 Fijian villages were under threat from sea level rise and might need to be moved to higher ground.
The fund would also be used to develop adaptive measures as an alternative to relocation.
If relocations were necessary, however, he stressed the need for a "holistic approach".
"If we do relocate, then we have to build in the holistic approach too, for example sustainable livelihood, new way of livelihood – that they need to develop."
The announcement comes a week after the University of the South Pacific (USP) journalism programme received a US$20,000 grant to boost climate change reporting.