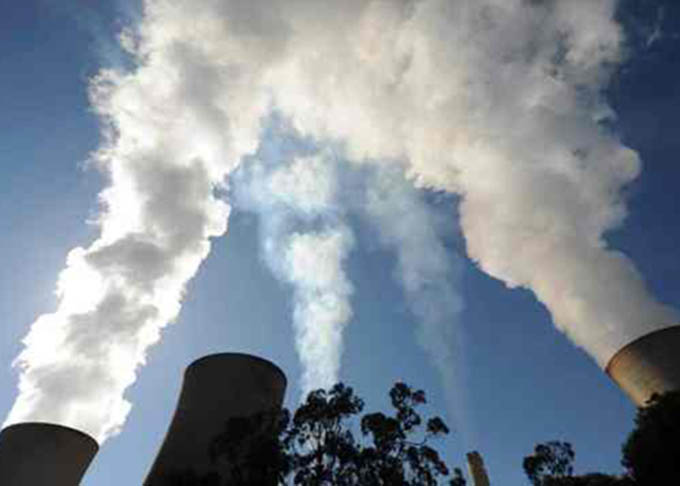 Papua New Guinea has shown unwavering commitment to next month's Asia Pacific Economic Cooperation summit with its controversial purchase of 40 Maserati luxury sedans. While preparations for APEC take priority, climate change plans are in crisis, reports Pauline Mago-King of Asia-Pacific Journalism.
Early in March, Papua New Guinea began its chairmanship of next month's Asia Pacific Economic Cooperation (APEC) summit by receiving many senior officials for the opening set of planning meetings.
The lead-up to the APEC summit, expected to become a key opportunity for PNG to unlock its economic potential, has been inundated with talks on trade and investment.
As the smallest and poorest member of APEC, Papua New Guinea has framed its chairmanship as an opportunity to cash in on the digital revolution and its benefits in connectivity and employment.
READ MORE: PNG government faces mounting pressure over Maserati splurge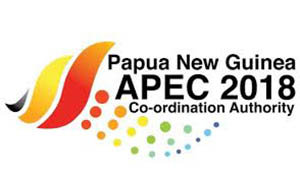 The chair of APEC Senior Officials, Ambassador Ivan Pomaleu, underlined PNG's participation in APEC as "leverage" to maintain its domestic policies according to the group.
"The work that has come out of APEC has allowed investors to come on shore and be part of our business community. You really need to think in terms of what sort of structural reform and ease of business activities we've been doing and that have made it possible for new investments in PNG. Those are pegged on important APEC principles." Pomaleu told APEC Bulletin.
He added that conversations surrounding connectivity, particularly in sustainable development and climate change, were important to PNG.
A month before the summit, however, this agenda has seemingly been neglected with the import of 40 Maserati Quattroporte luxury sedans to be used by APEC leaders.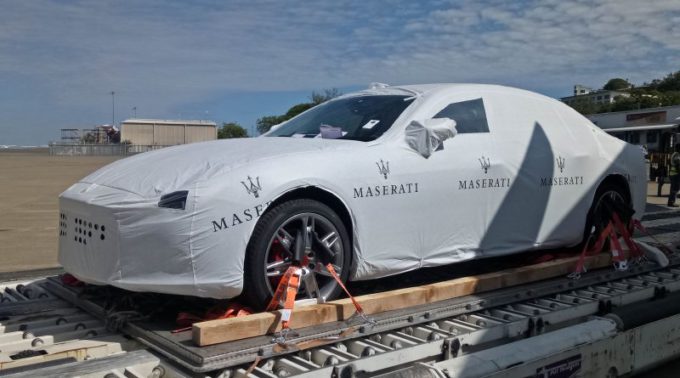 Condemned purchase
The revelation of the PNG government's purchase of these vehicles, which range in cost between $209,000 and $345,000 in Australia, has been widely condemned as an example of poor governance at a time when the country faces pressing health, education, law and order, and environmental issues.
While PNG's APEC Minister Justin Tkatchenko has told media that the costs of the Maseratis will be recovered via prospective buyers, this remains to be seen.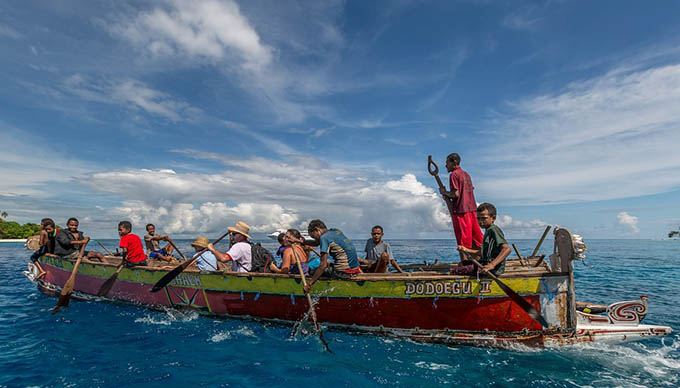 While the minister has not disclosed the initial costs of both the fleet and cars, PNG has unveiled plans underway to build a 400 million kina (NZ$180 million) coal-powered plant – a far cry from its attentiveness to sustainable development.
According to the Post-Courier, a memorandum of agreement has been reached "to build a coal-fired power plant in Lae", Morobe province.
Although this agreement is a step towards meeting the energy needs of Lae consumers, it takes PNG two steps back in its commitment to mitigating climate change.
PNG's gravitation towards cheap, non-renewable energy such as coal signals a complete disregard of its pledge to the Paris Climate Agreement.
PNG is already experiencing the effects of climate change which can be seen in the need to relocate Carteret Islanders and the dwindling access to clean drinking water, to name a few issues.
Defiant action
Despite these effects and coal being a key driver of climate change, Energy Minister Sam Basil is defiantly going ahead with building the electricity plant.
According to The National, Basil said that PNG had "been denied that right (to burn coal) for a very long time".
He added that "big nations are not reducing [coal emission]", thus PNG needs a quota for burning coal to provide cheaper electricity which would subsequently lead to more jobs.
Chris Lahberger from the anti-coal group, Nogat Coal PNG, told Radio NZ that this move was uneconomical despite the developer Mayur Resources' claims of increased employment and investment in a sustainable research institute.
Although PNG is not the only developing country to have resorted to coal as a source of low-cost electricity, it does have a responsibility to its people considering the Climate Investment Fund's investment of $25 million.
As reported by Devex, this funding is the largest with a focus on delivering "transformational change in addressing the current and future threats from climate change and related hazards in" PNG.
A snapshot of the Climate Investment Fund's assistance to PNG indicates a key focus on building resilience in the agriculture sector along with the mitigation of climate extremes.
Climate accountability
Consequently, this begs the question of accountability in climate change aid as plans like the Mayur Resources' coal-fired power plant are counteractive.
There is a pattern of financial aid being confined to large institutions and governments while communities suffer, as noted by Caritas New Zealand director Julianne Hickey.
"We've heard time and time again from the Solomon Islands through to Tonga, to Papua New Guinea, that it is not reaching those who need it most and those who've done the least to cause the issues of climate change," Hickey told Radio NZ.
Apart from PNG's plan to burn coal for electricity, it has an alarming rate of illegal logging which has adverse effects for its indigenous communities.
According to Global Witness, "tens of thousands of Papua New Guinean people are having their land stolen by their own government".
PNG's Foreign Minister Rimbink Pato, however, refuted this claim in an interview with Radio NZ.
He emphasised that the PNG government has taken appropriate measures with regard to the illegal logging and that a policy is underway via the Minister for Forests.
Summit talking point
Looking at climate change efforts as a whole, the minister added that it is a talking point for the APEC summit.
"It's one of the key issues there, and what we're doing and how the world can connect. That's why we've asked the rest of the Pacific Island countries, their leaders to come so that each of them can tell their story in their own way to the leaders of the world… because the impacts of climate change are unique to each country. It's not the one and the same."
Talking point or not, PNG's implementation efforts are lacking and greater accountability is required of the government.
If PNG's absence from the High Ambition Coalition is anything to go by, it indicates poor governance to the Papua New Guineans feeling the impact of climate change.
With Fiji and the Marshall Islands leading the way in climate change efforts, PNG's status as "big brother" not only wanes but projects corruption at its very core.
Pauline Mago-King is a masters student based at Auckland University of Technology and is researching gender-based violence in Papua New Guinea. She compiled this report for the Pacific Media Centre's Asia-Pacific Journalism Studies course.
Twitter: @iamatalau04