Pacific Media Centre Newsdesk
A New Zealand-based West Papua advocacy group has appealed to Prime Minister Jacinda Ardern and other leaders meeting at the Pacific Islands Forum in Nauru next week to support Vanuatu's United Nations initiative.
Vanuatu has pledged to take a resolution to the 2019 UN General Assembly endorsing West Papua's right to self-determination and calling for West Papua to be re-inscribed on the list of nations overseen by the UN Decolonisation Committee (the Committee of 24).
Vanuatu has the strong backing of the United Liberation Movement for West Papua (ULMWP).
READ MORE: PMC director condemns targeting of journalists and silence on West Papua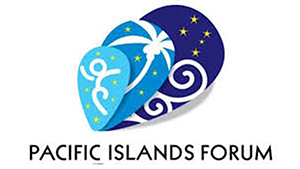 A statement from West Papua Action Auckland group said today New Zealand had the opportunity to be a game-changer at this Forum meeting.
"New Zealand is influential at the Forum and its support for the issue to go to the UN is crucial," said spokesperson Maire Leadbeater, author of the recent book See No Evil about NZ's "betrayal" of West Papuan aspirations.
"The people of West Papua were cruelly denied their right to self-determination in the 1960s, setting the stage for decades of state sanctioned violence at the hands of the Indonesian military.
"The 1962 New York Agreement brokered by the United States delivered West Papua to Indonesian control without any consultation with West Papuan representatives.
'Fraudulent exercise'
"The so-called 'Act of Free Choice' held in 1969 was a fraudulent exercise carried out under extreme duress.
"This issue is extremely urgent. The people of West Papua are experiencing slow genocide due to ongoing human rights abuses and the harmful conditions of life experienced by so many Papuans.
"Authoritative human rights reports document the routine use of torture and killings as well as the denial the right to freedom of speech and freedom of assembly. Not to mention the constant inflow of migrants and the marginalisation of indigenous Papuans.
"It is time to stand up for our Melanesian neighbours. West Papuans risk their lives to speak out for self-determination and freedom.
"New Zealand should have nothing to fear by joining in a call to involve the United Nations in what is the most grievous human rights crisis in our region."