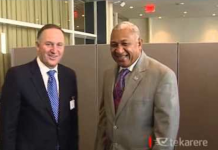 Prime Minister John Key will make an official two-day visit to Fiji next month – the first by a New Zealand Prime Minister since...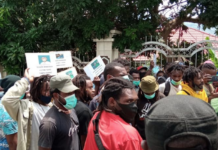 By Hengky Yeimo in Jayapura Papuan activist Victor Yeimo has been receiving medical treatment in hospital following a police crackdown on a protest in the...
By Sri Krishnamurthi The police raids on the Australian Broadcasting Commission (ABC) and Newscorp's Sunday Telegraph journalist Annika Smethurst earlier this month have had a...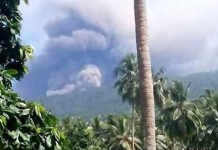 By Bob Makin in Port Vila Vanuatu's Manaro Voui volcano on Ambae is erupting and 8000 people are being evacuated on the island. The Penama provincial...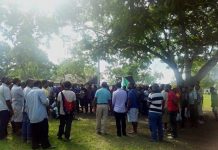 Students of the University of Papua New Guinea gathered early yesterday morning at the forum square on the Waigani campus to vote for a...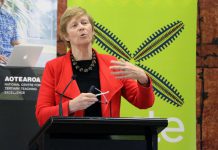 By TJ Aumua in Auckland The importance of preparing our Pasifika youth to succeed in a digitally connected world was a key message delivered this...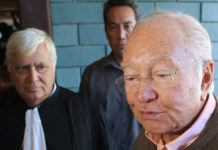 By RNZ Pacific French Polynesia's former president Gaston Flosse and 12 other people have been ordered to jointly repay millions of francs they misspent on...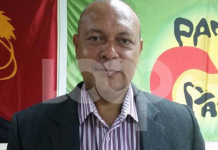 By Freddy Mou in Port Moresby Opposition Leader Sam Basil says the freedom of speech that is enshrined in the Papua New Guinea constitution must...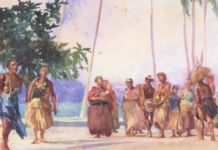 COMMENT: By Michael Field of The Pacific Newsroom It has been more than three months since elections in Sāmoa produced an election result that would...
[td_block_social_counter facebook="envato" twitter="envato" youtube="envato"]
Most Popular
By Matthew Vari in Funafuti, Tuvalu Relocation is a cheap option for sinking island countries - but "we are going to stay", vows Tuvalu Prime...
Latest reviews
By Michael Andrew An exhibition about the infamous Dawn Raids in the 1970s has opened in South Auckland, providing a window into a painful chapter...
Al Jazeera's coverage by Step Vaessen of the Papuan protest at WPFD2017 in Jakarta. By David Robie in Jakarta | Audio report from the PMC's...
As Ramadan begins, Carmela Fonbuena reports on the continuing clashes in Marawi City. Video: Rappler By Carmela Fonbuena in Marawi City, Philippines Philippines police have entered...