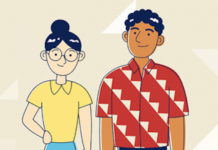 Pacific Media Watch newsdesk Those most at-risk of serious illness or death from covid-19 are frequently targeted with misinformation, reports Stuff. Produced by Stuff in partnership...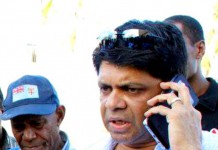 By Calvin Prasad in Suva Fiji's Attorney-General and Minister for Finance Aiyaz Sayed-Khaiyum has welcomed the relaxation of requirements for Fiji National Provident Fund (FNPF)...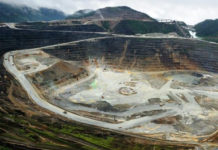 By Glenn Banks and Martyn Namorong in Port Moresby Government revenues from Papua New Guinea's mining, oil and gas sector have essentially dried up. With the...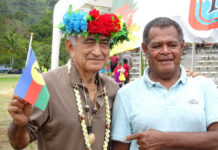 By RNZ Pacific French Polynesia's pro-independence opposition has continued to attack the French government and judiciary for removing its leader Oscar Temaru from the Territorial...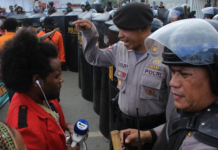 Indonesian police in West Papua say four prisoners isolated for suspected covid-19 infection have escaped from Bhayangkara Police Hospital and are still at large. A...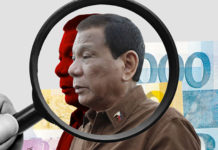 By Rappler The Philippine Center for Investigative Journalism has responded to what it called President Rodrigo Duterte's "broadsides" aimed at PCIJ's recent reports on the...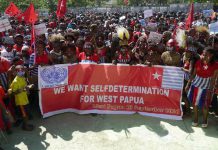 Thousands of people have rallied across West Papua this week demanding independence and their right to self-determination. The Free West Papua Campaign (FWPC) stated those that...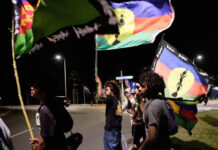 By RNZ Pacific The Melanesian Spearhead Group says it will continue to support the Kanak people in their quest for independence from France despite the...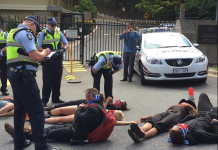 About 20 protesters in support of West Papuan self-determination were defiant in the face of Indonesian nationalism "blasted at them from the embassy" and...
[td_block_social_counter facebook="envato" twitter="envato" youtube="envato"]
Most Popular
Indonesia's foreign policy under President Joko "Jokowi" Widodo has become more visible regionally and globally, contrary to popular assumptions from the early days of...
Latest reviews
Ahead of the launch of her debut novel The Earth Cries Out, author Bonnie Etherington talks with Pacific Media Watch contributing editor Kendall Hutt...
Pacific Media Watch newsdesk The International Federation of Journalists has called for the urgent reinstatement of Nasser Abu Bakr, head of the Palestinian Journalists Syndicate,...
The Pacific Islands are a step closer to having their very own Pacific Climate Change Centre to be hosted at the Secretariat of the...