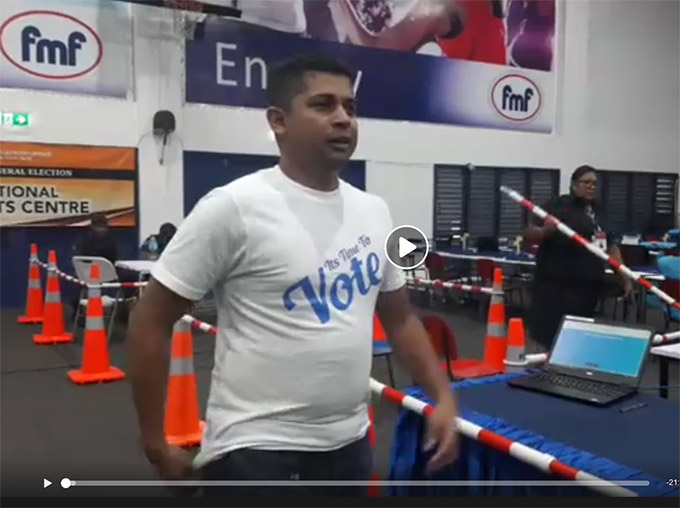 By Sri Krishnamurthi in Suva

The Fiji Elections Office (FEO) has entered a new phase towards the results of the 2018 elections by stopping the release of progressive results this morning.
With the targeted 70 percent of the vote counted, the final data entry can now be input with the final results to be released once that has been completed, Supervisor of Elections Mohammed Saneem said.
"We have reached that benchmark, but this does not mean that counting has stopped, this does not mean that we will be counting again, this does not mean that the results will only be for 70 percent of the polling places," said Saneem.
READ MORE: Fiji's Banimarama maintains commanding provisional lead
"So, the provisional results that we have been announcing all night are actual results from those polling places and we are stopping that this morning, because we have received up to 70 percent of the results and voters are now able to understand the dynamic of the results of the election."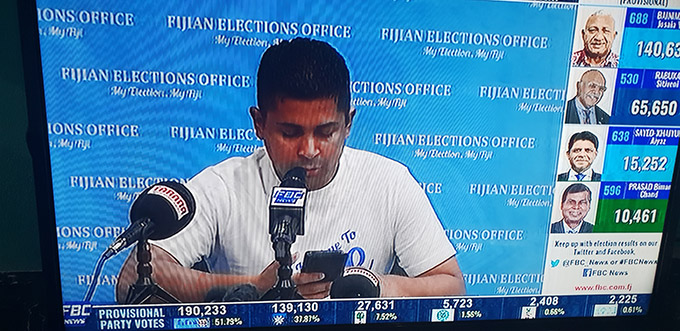 Saneem said votes had been counted at all polling venues where votes were cast yesterday, except at the 23 polling venues where polling had been adjourned because of inclement weather causing flooding.
The FEO were yet to receive the results from 224 polling stations while 1586 were counted by 7am this morning.
Saneem said there were valid reasons for not receiving phone calls with the results.
Materials packed
"The other thing is some presiding officers have directly packed their materials, so they did not call, that does not matter because we have reached our target of more than 70 percent for provisionals," Saneem said.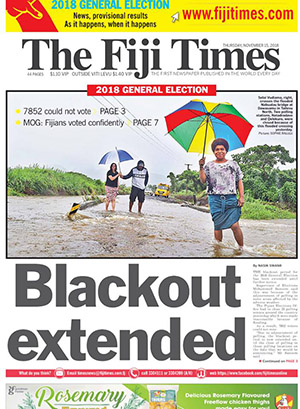 "The total voters that we have received in those polling stations is 370,450 and with that we have now roughly 61 percent turnout in the Central Division, 53 percent in the Eastern Division, 59 percent in the Northern Division and 60 percent in the Western Division," he said.
"We still have to receive pre-poll counting data which is about 360 or so polling station that are yet to be counted in pre-poll and the 224 that are have not sent us the provisional data."
The final results will be used to allocate seats for the new Parliament.
When the provisional results were stopped, FijiFirst had a majority of 191,266 (51.63%), SODELPA had 140,963 (38.05%) and National Federation Party 27,769 votes, with all seemingly winning seats in the new Parliament.
Other parties have not reached the threshold of 5 percent to win seats.
Sri Krishnamurthi is a journalist and Postgraduate Diploma in Communication Studies student at Auckland University of Technology. He is attached to the University of the South Pacific's Journalism Programme, filing for USP's Wansolwara News and the AUT Pacific Media Centre's Asia Pacific Report.
Polling for 22 venues that needed to be suspended yesterday will now be carried out on Saturday from 7.30am to 6pm, the FEO announced.