DON'T MISS
ANALYSIS: By Dave Parry, Auckland University of Technology The Government Communications Security Bureau (GCSB) has issued a warning to all New Zealand businesses to be...
LATEST NEWS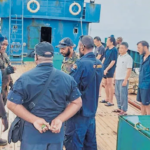 By Miriam Zarriga in Port Moresby Three crew members of an unnamed foreign ship intercepted by a Papua New Guinea Navy vessel near Kavieng, New...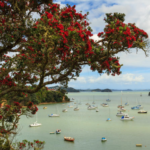 By RNZ News Three German yachtsmen have been detained after arriving in the Bay of Islands, in breach of New Zealand's covid-19 border restrictions. Despite being...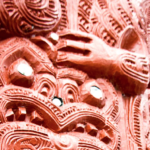 By Katie Todd, RNZ News Reporter Academics who made allegations of racism at the University of Waikato are welcoming the outcome of an independent review. While...
POPULAR ARTICLES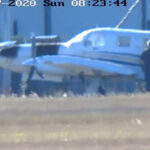 By Bryan Kramer, Papua New Guinea's Minister of Police Assistant Commissioner Lesa Gale of the Australian Federal Police (AFP) staged a press conference to announce...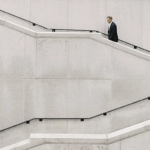 COMMENT: By James Tapp It's only been a year and half since I started university, but sometimes that's enough time to realise more about the...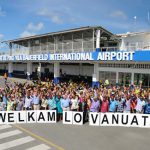 A ceremony on Friday marked the completion of the first phase of rehabilitation for Vanuatu's Port Vila Bauerfield Airport and ushered in a new...
LATEST REVIEWS
By Barbara Dreaver, Pacific correspondent of Television NZ More than 300 Cook Islanders stranded and in lockdown in New Zealand are furious to receive news...