DON'T MISS
By Queenie Jose of Te Waha Nui Two Auckland University of Technology students who took top communication studies prizes at an awards ceremony last night...
LATEST NEWS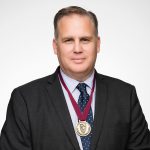 Pacific Media Centre Newsdesk One of New Zealand's best-selling and most-respected historians and social commentators, Professor Paul Moon, has been acknowledged for his contributions as...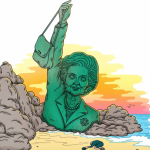 OPINION: By Frank Macskasy Winston Peters has called it: NZ First is going into coalition with Labour-Greens. In reality, it was the only decision he...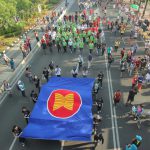 Indonesia's foreign policy under President Joko "Jokowi" Widodo has become more visible regionally and globally, contrary to popular assumptions from the early days of...
POPULAR ARTICLES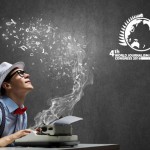 Report by Pacific Media Centre Welcome to the 4th World Journalism Education Congress (WJEC) that will be held in Auckland, from July 14 to July...
Professor Welby Ings ... talking "disobedient thinking" at TedxAuckland in 2013, some of the ideas underpinning his new book. Video: TedxTalks Despite being expelled from...
WARNING: EXTREMELY GRAPHIC CONTENT: Bodies pile up in the Philippines as Duterte's controversial "war on drugs" continues after the President tells citizens to deal...
LATEST REVIEWS
By Freddy Mou in Port Moresby More than 4500 Indonesian soldiers have been moved to Wamena in the Highlands of West Papua region of Indonesia,...