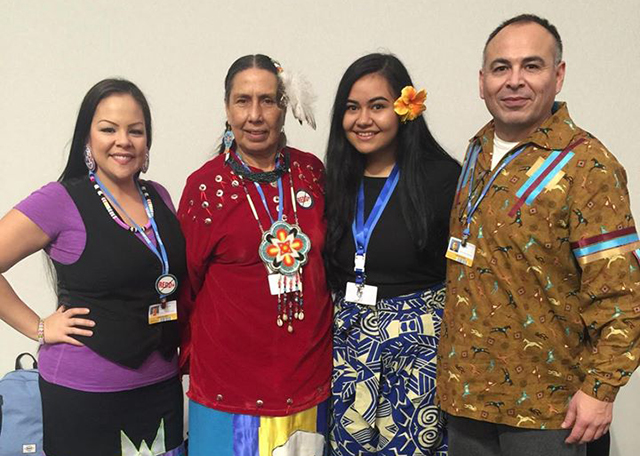 Report by Samisoni Pareti in Paris
Three Pacific island countries of Fiji, Kiribati and Palau have added their support to a European initiative that promotes the impact of climate change on oceans.
Prince Albert II of Monaco is spearheading the initiative, which has the support of 11 countries that included the three Pacific nations, as well as Aruba, Canada, Chile, France, Mexico, Monaco, New Zealand and Sweden.
Under this initiative, the group has signed into the "Because the Ocean" declaration, which among other things calls on the United Nations' panel of climate scientists known as the Inter-Governmental Panel on Climate Change to produce a specific report about the impact of climate change on the ocean.
They also want to promote an ocean action plan as well as reaffirm their commitment to reinforce ocean resilience by working to meet the UN SDG (sustainable development goal) 14, which is to conserve and sustainably use the oceans, seas and marine resources for sustainable development.
In line with this, Sweden has agreed to help Fiji host a high-level UN conference on oceans and seas to be held in June, 2017, all aimed at promoting the implementation and maintaining political momentum in the achievement of SDG goal 14.
The grouping feels the ocean needs to take central stage in negotiations to finalise a new global agreement on climate change that started in Paris this week, given the key role oceans play in our climate.
Sustaining life
The ocean sustains life on earth and our collective well-being, the gouping's 'Because the ocean' declaration stated.
"It produces half the oxygen every human being breathes. It also absorbs 25 percent of all the CO2 emitted by human activities, it captures approximately 90 percent of the anthropogenic heat added to the global system, and it receives nearly all the water from melting ice," said the Declaration released to journalists covering the COP21 negotiations.
The Declaration added focusing on ocean resilience is vital because it is:
·         central to economic wealth, with an estimated contribution of between US$3-6 trillion per year to the global economy. 90% of globally traded goods are transported by sea; fisheries provide 4.3 billion people with more than 15% of the animal protein consumed, and coastal areas provide crucial services for local communities

·         already experiencing significant stress, now aggravated by increased CO2 concentrations liable to seriously affect marine life. Carbon dissolved in the Ocean alters its chemistry, already driving acidity up by 30% since the beginning of the industrial revolution

·         warming, causing irreversible damage to coral reefs and other ecosystems and species, stronger storms, changes in sea currents, including accelerating the spread of invasive species

·         rising of sea level, and we must anticipate that millions of people are at risk of being displaced especially in low lying areas and Small Island States
Signing of behalf of their countries, the "Because the ocean" declaration has been initialed by Prince Albert II of Monaco; President of Kiribati Anote Tong; President of Palau Tommy Remengesau; Minister in charge of Ecology and Sustainable Development of France Ségolène Royal; Minister of Environment of Canada, Catherine McKenna; Minister of Cooperation and Development of Sweden, Isabella Lövin; Minister of Rural Development and Agriculture of Fiji, Inia Seruiratu; Minister of Foreign Affairs of Chili, Heraldo Muñoz; Minister of Regional Planning, Infrastructure and Integration of Aruba, Oslin B. Sevinger; Director General of National Environment and Climate Change Institute of Mexico, Dra. Amparo Martínez Arroyo; and on behalf of New Zealand, the deputy permanent representative to OECD, Rebekah Riley.
Samisoni Pareti is editor-in-chief of Islands Business magazine, Fiji.
Source: Pacific Media Watch 9497 | SPREP COP21 coverage
#4PacIslands