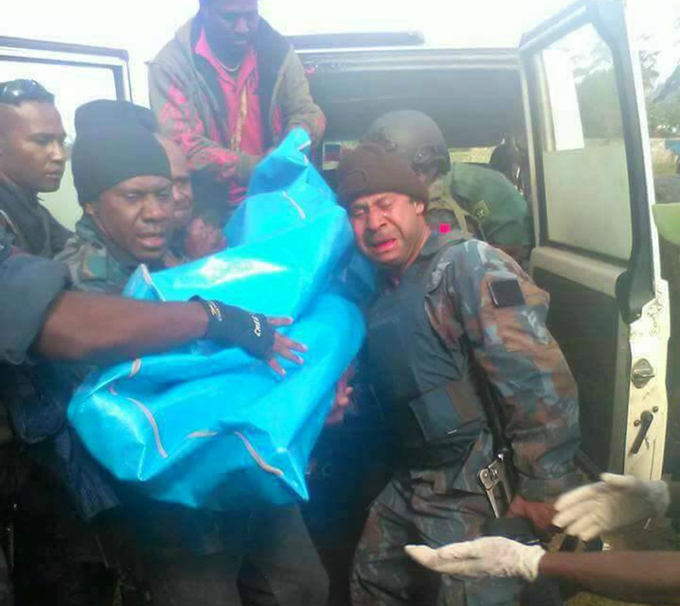 By Elizah Palme in Wabag, Papua New Guinea

Duty called for two police officers and other members of Papua New Guinea's Mt Hagen Mobile Squad 6 (MS 6) last weekend.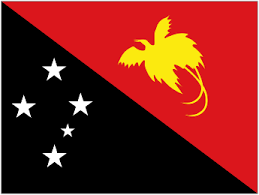 It took them out of the Tambul area in the Western Highlands province to provide security for the 2017 national election in neighbouring Enga province.
Obeying their call, constables Glenn Jimmy, Alex Kopa and team served in Enga until fate met them at the front gate of My Kids Inn, Sangurap residential area, last Saturday morning.
These officers started off the new day by preparing to tackle the usual struggles – included the heat, crowd control, monitoring the counting area, officials and unexpected events.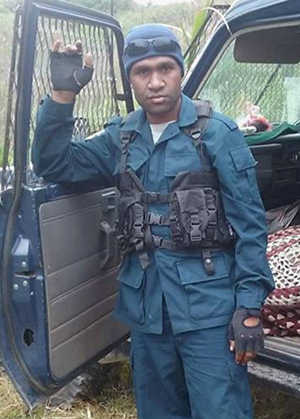 Little did they know that day would be a tragic one for the Mt Hagen Mobile Squad 6 and the Royal Constabulary of Papua New Guinea (RPNGC).
Walking out of their camp that morning, Constables Glen Jimmy and Alex Kopa – along with their colleague Constable Mathew Kassap – were hit by a hail of bullets from high-powered M16 rifles fired by Papua New Guineans who did not care about casualties.
The two gunmen were shot dead after MS6 members reacted quickly.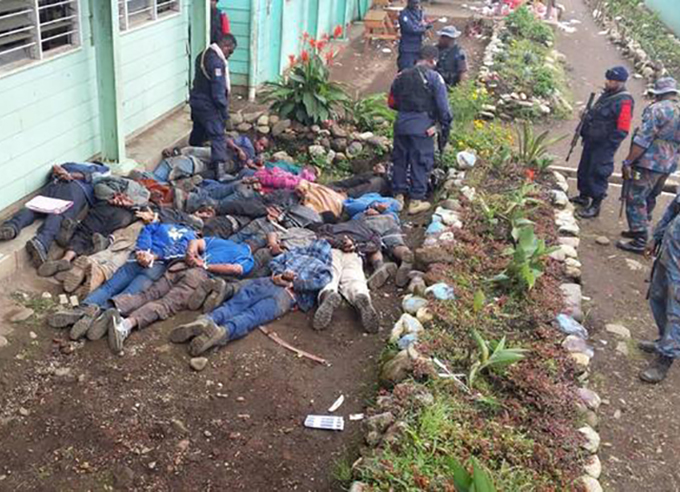 Two constables die
However, while being rushed to Wabag General Hospital Emergency Unit for initial treatment before being evacuated by helicopter to Port Moresby, Constables Jimmy and Kopa died. Constable Kasap was left fighting for his life in a hospital in Port Moresby.
The family of late Constable Glenn Jimmy are left only with the memories. Who was Glenn Jimmy and how should we remember him?
Glenn Jimmy, from the Tongai Tribe, Menspi Clan, a small village of Panjin, was the eldest of three siblings.
Jimmy, a Christian, was a person of good character to those who knew him – a leader and God-fearing man.
He was the TSCF president during his time at the Goroka Technical College (2013-2014) prior to joining the police and was an outstanding young man.
Constable Jimmy showed true patriotism in what he did when he made his final posting on Facebook:
"Being a cop it's not a mistake, no matter what I will always be the servant to the public… if you asleep I'm awake thinking of your wealth for 2moro….and when you enjoying with your loved ones, I'm standing static guard to your properties (boxes) in any weather conditions…no matter how u criticizes us, I will still give the best to serve my citizens of the nation PNG until I leave…I'm 4 U PNG & die as PNG."
Constable Jimmy's testimony in the line of duty stands out and has been shared by many of his colleagues.
Jimmy leaves behind his two-year-old son, Simon, wife Hadassah – who is also four months pregnant – and his grieving parents and relatives.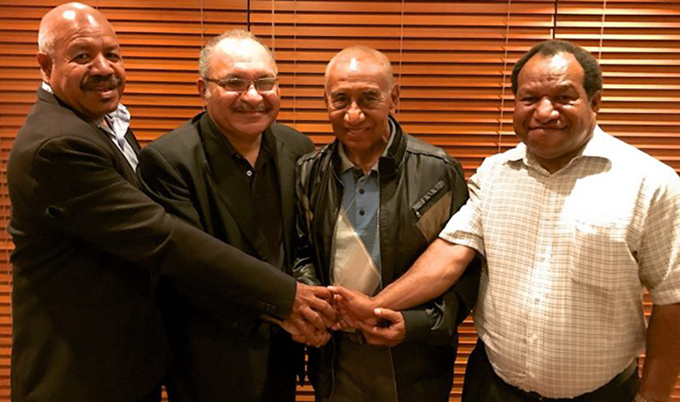 New PNG government?
In Port Moresby last night, the People's National Congress (PNC) party announced it had formed a coalition group with independent members of Parliament to form the new Papua New Guinea government.
In a joint statement released to the media, party leaders of the People's Progress Party (PPP), United Resources Party (URP), Social Democratic Party (SDP) and the People's National Congress (PNC) said the incumbent Prime Minister Peter O'Neill's party now anticipated being called upon by the Governor-General to form government.
The statement said, "during the past five years, the government has delivered unprecedented growth through the delivery of clear, and targeted policies," reports EMTV News.
"There have been programs and policies that could have been run with greater efficiency, and lessons have been learnt. The new government will increase its capability to meet the expectations of our people."
The joint statement signatories were PNC leader Peter O'Neill, PPP leader Sir Julius Chan, URP leader William Duma, and SDP leader Powes Parkop.
This has been the strongest claim to numbers to date, following PNC's latest declaration of Wake Goi and the potential declaration of Robert Atiyafa for the Henganofi seat, taking the total PNC declared members to 23 in the 111-member Parliament.
Elizah Palme studied chemistry at the University of Papua New Guinea and is current vice-president of Jiwaka Students and Graduates Association Inc.