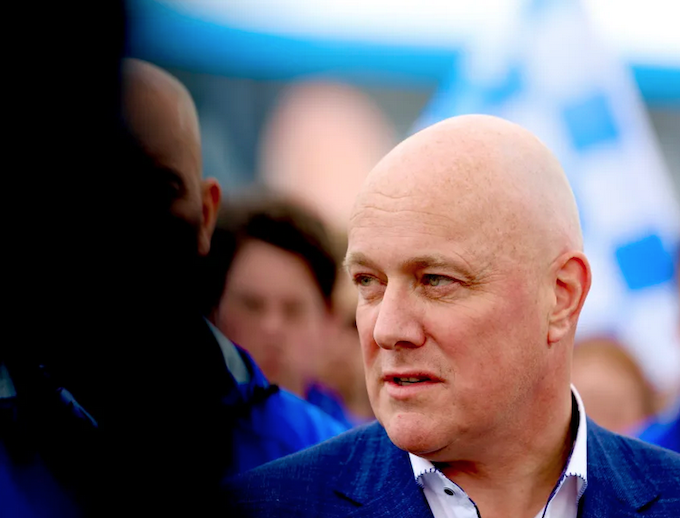 By Lydia Lewis and Caleb Fotheringham, RNZ Pacific journalists
Pacific leaders fear they will have little or no voice in the new National-led government in Aotearoa New Zealand with the real possibility of not a single Pacific person making it into the new coalition.
Labour had 11 Pacific members of Parliament, then 10 when then Communications Minister Kris Faafoi left. Included was Carmel Sepuloni who became Deputy Prime Minister when Chris Hipkins became leader.
National currently has one possible Pacific MP, Angee Nicholas, but she may lose the Te Atatū seat on special votes, leading with only a margin of 30 over Labour's Phil Twyford.
But even though the race is tight, she said on social media she had been stopped and congratulated by community members.
"It is going to be close but I hope to bring it home now," Angee said in a post to social media.
National list MP Agnes Loheni has not made the cut as things currently stand.
Pacific political commentator Thomas Wynne said it meant that the number of Pacific people in government might very well go to one or even zero.
Who is it?
"Here's my question to National, who is it exactly that you're going to have as the minister for Pacific people? Because if Angee doesn't get in and neither does Agnes, then who?" Wynne asked.
"Because you don't have any Pacific people in there.
"Chris Luxon has said he has a party of diversity, well I'm sorry but that's just not the case."
At the moment Dr Shane Reti is the Pacific people's spokesperson for National.
On the campaign trail Dr Reti said "attending to the cost of living" was one of the most impactful things that could be done for Pacific people.
Pacific community advocate Melissa Lama said she did not know how National planned to make decisions on Pacific issues.
"To me that's really scary to have one person represent a massive group of New Zealand society who are visible which is our Pacific people, I just can't get over that."
Disheartened over results
Lama said she felt disheartened after the results.
"If we look at some of the campaigning slogans and narratives that particularly on the right side, National and Act, have had throughout this election it doesn't necessarily give me hope for what's to come for my future and my children's future," she said on Sunday.
"I'm definitely gutted. I feel a bit low mood today."
On Saturday, at a Pacific election watch party in Ilam, Christchurch, most attendees opted to socialise outside instead of watching the results.
Views on what's to come for Pasifika are mixed. There's some excitement for change but also nerves.
A common thread was concern that the Ministry for Pacific Peoples would be scrapped.
However, just last week the now incoming Prime Minister told RNZ Pacific he would not bow to ACT.
"Our position very strongly is I've been supportive of the Pacific Peoples Ministry. I haven't been supportive of the management of it. When you have a $40,000 farewell I think that's insane," Luxon said.
Keeping an optimistic outlook
Deputy Mayor of Waitaki Hana Halalele who is also the general manager of Oamaru Pacific Island Community Group said she was disappointed about the results but was trying to be optimistic.
Despite the drop in Pacific representation in Parliament, Wynne wants to focus on the positives and asks frustrated Pacific community members to hold National and ACT to account on what they have promised.
"I feel it's time for us to not think about what we're losing because that day is done — that was yesterday and really we need to start looking at the opportunity of what this new government affords us, because shouting from the sidelines is not going to help," he said.
Wynne said Act's vision was for less government and more community involvement could be beneficial.
He also said Act had promised a return of charter schools, which could be good for Pasifika.
Tongan community leader Pakilau Manase Lua, who is leading the charge on fighting for justice for ongoing Dawn Raids said National and Act had been clear on overstayers.
"They don't support any pathway to residency for people who are overstaying or who may have been stuck here during the lockdowns and had no other option but to try and find a way to settle."
Pakilau said while there was concern for overstayers, he was still holding out hope the new government would surprise him.