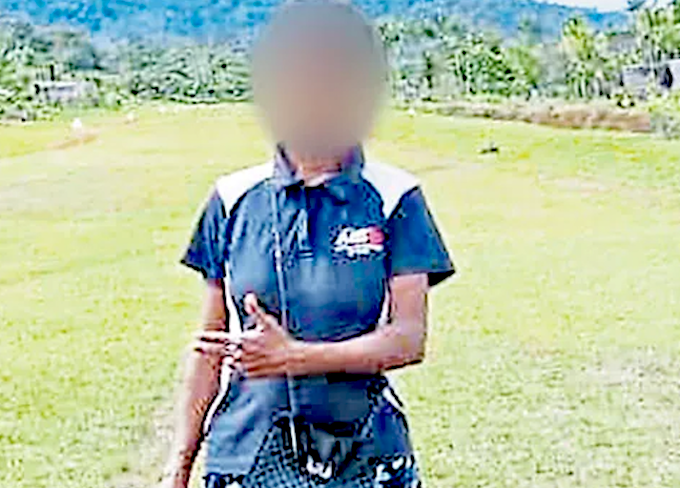 By Majeleen Yanei in Port Moresby
Seventeen Papua New Guinean schoolgirls who were kidnapped, raped and held hostage by armed men in Bosavi, Hela, last Wednesday were released yesterday.
The National's source said they were released following a payment of 3300 kina (NZ$1500) and nine pigs as ransom to the gunmen.
"The females were released but they are traumatised. Some of them are just girls. It is the first time for them to be exposed to this kind of violence," said the source.
"Meanwhile, the teachers of Walagu Primary School are still on the run, with the school closed since then.
"A female teacher who was seven months pregnant was airlifted by police to Komo in a chopper yesterday."
Another government worker said: "Last week 40 armed men from Komo to Bosavi had accused the villagers for reporting them to police in the last kidnap incident [in February].
"They went to Komo passing through Walagu village near Mt Sisa.
'Kidnapped at gunpoint'
"At Walagu, they kidnapped the females at gunpoint saying the villagers had assisted security forces and reported them to have involved in the kidnap of the New Zealand research scientist a few months back.
"They were held hostage at Mt Sisa for three days until their release yesterday.
"We are appealing to the Hela government to stop the smuggling of guns in the province.
"We also appeal to the authorities to arrest the 40 men from Bosavi, as they have raped our children who are between the ages of 13 to 15 and yet they demand a ransom.
"People in authority should meet with all its 24 council wards in Komo-Hulia electorate and arrest youths who have homemade guns in their possessions."
Police sources also confirmed that the group seemed to be the same one that was involved in the earlier kidnap and ransom in February when the captives included an Australian-based New Zealand academic.
Lack of action 'serious error'
The lack of follow up action by police and the military was a "serious error of judgement and appears to have emboldened them to continue with this kind of activities an easy money making venture",  a police source said.
Meanwhile, condemnation of the action and calls for serious government action came from the Member for Koroba-Lake Kopiage, William Bando; the Vanimo Green MP and Chairman of Parliamentary Committee on Foreign Affairs and Defence, Belden Namah; and the Lutheran Church Head, Dr Jack Urame.
Namah said last night that he was alarmed that the police hierarchy and the ministry had gone silent on a serious issue involving the lives of children.
Majeleen Yanei is a reporter with The National newspaper in Port Moresby. Republished with permission.