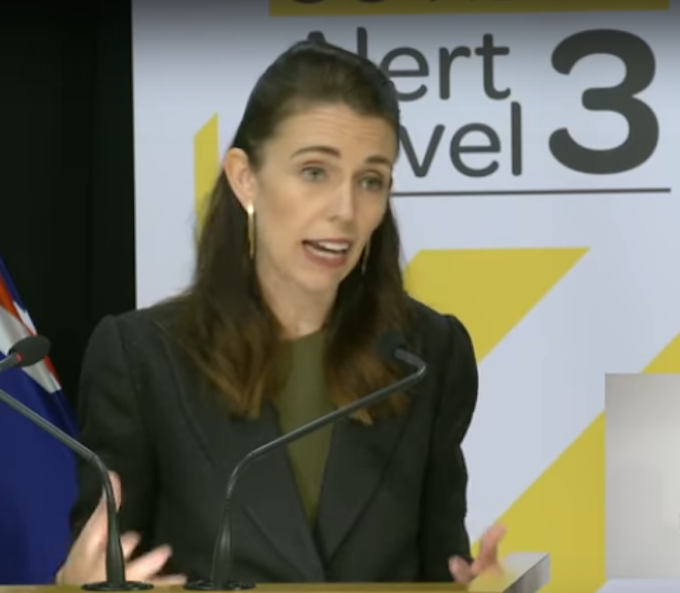 By RNZ News
The leaders of New Zealand and Australia have agreed to ease travel restrictions between the two countries as soon as it is safe to do so.
Ardern yesterday announced she had accepted Australian leader Scott Morrison's invitation to video call into his ministerial Cabinet meeting today.
It was the first time a New Zealand leader had attended a meeting of Australia's cabinet since World War 2.
READ MORE: Al Jazeera coronavirus live updates – UK death toll rises above 30,000
Morrison and Ardern have agreed to commence work on a trans-Tasman covid-safe travel zone – easing travel restrictions between Australia and New Zealand "as soon as it is safe to do so", a joint statement from the Prime Ministers' offices said.
There is no time frame.
Necessary health, transport and other protocols would have to be developed and met to ensure the protection of public health, the statement said.
Once "effective travel arrangements across the Tasman" are established they would look at opportunities to broaden that to the Pacific.
'Kick-start for tourism'
"A trans-Tasman covid-safe travel zone would be mutually beneficial, assisting our trade and economic recovery, helping kick-start the tourism and transport sectors, enhancing sporting contacts, and reuniting families and friends," the statement said.
Today's media briefing. Video: RNZ
"We need to be cautious as we progress this initiative. Neither country wants to see the virus rebound so it's essential any such travel zone is safe. Relaxing travel restrictions at an appropriate time will clearly benefit both countries and demonstrates why getting on top of the virus early is the best strategy for economic recovery."
Australians and New Zealanders travel across the ditch more than they do anywhere else, Ardern told New Zealanders at a 1pm media briefing, at which New Zealand announced its second day in a row of no new cases of the virus.
She pointed out that New Zealand is Australia's second largest source of tourists after China, with 1.2 million visitors last year and 1.6 million Aussies visited New Zealand.
"We both stand to benefit from getting travel up and running again."
Ardern said there were around 75,000 Australians in NZ and more than half a million New Zealanders in Australia.
"We're also Australia's largest export market by number of exporting firms … so the case for increasing economic relations when safe is clear."
Prioritise safety
Ardern said any travel agreement between Australia and New Zealand would prioritise safety.
She said the meeting was still underway but said the discussion was only possible as a result of the world-leading results on both sides of the Tasman to get the virus under control.
"I do think we should both be proud of the efforts that have been made."
An Australia-New Zealand bubble would mean people from both countries being confident of travelling between the nations without having to quarantine – but was still some time off, she said.
New Zealand has been urged to include the Pacific Islands in any proposed trans-Tasman bubble.
Ardern has said the government is focused on travel between New Zealand and Australia rather than with other Pacific nations for now, because of the "huge risk" if the coronavirus found its way into Pacific Island nations that are yet untouched by the virus.
This article is republished by the Pacific Media Centre under a partnership agreement with RNZ.
If you have symptoms of the coronavirus, call the NZ Covid-19 Healthline on 0800 358 5453 (+64 9 358 5453 for international SIMs) or call your GP – don't show up at a medical centre.