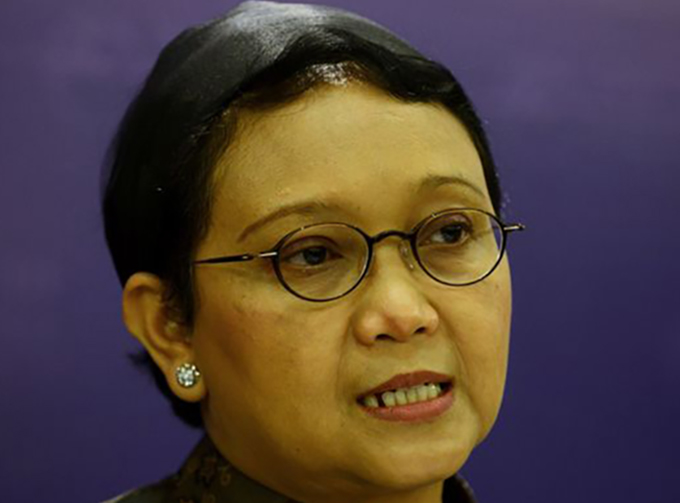 By RNZ Pacific
Indonesia will use a landmark business and trade exposition next week in New Zealand to launch a fresh diplomatic push in the Pacific, as the Southeast Asian nation continues to face regional scrutiny over alleged human rights abuses in West Papua.
The Pacific Exposition, which will take place in Auckland on July 11-14, is expected to bring together the foreign ministers of Indonesia, New Zealand and Australia, as well as senior government officials from across Polynesia and Melanesia. A bilateral agreement is to be signed with the Cook Islands at the same time.
The event is the latest foray in a determined diplomatic outreach in the Pacific region that Indonesia's government of Joko Widodo has overseen in the past few years.
READ MORE: Indonesia's political system has 'failed' its minorities – like West Papuans
Jakarta has made no bones about its aim of greater connectivity with a region that has been critical of Indonesian administration of restive Papua. The Auckland expo is the strongest sign yet of Indonesia's intent.
Pitched as a trade, investment and tourism forum, it will involve dozens of government and private sector representatives from several Pacific Island countries, with most of their expenses paid for by the Indonesian government.
"The exposition is also the first step towards connecting goods and people of the Pacific and Southeast Asia," reads a flier for the event.
Vanuatu refuses invite
Indonesian embassy officials — who in April quietly toured several Pacific nations to drum up support for the forum — said it has been well-received across the region. Still, according to one person who has advised embassy officials, Vanuatu's government has refused to attend, the only Pacific nation approached to do so.
The person, who requested anonymity because they were not authorised to discuss the matter, said Indonesia also hoped to establish a trade "hub" in one Pacific Island country which it could use to facilitate the flow of goods throughout the region.
Although Indonesian embassy officials stressed that the event was apolitical and trade-focused, they said they were worried it would be protested by activists and advocates critical of Indonesia's handling of human rights in Papua. Local government officials from Papua and West Papua will be in attendance and stalls promoting investment in the two provinces will be set up as part of the trade show.
It comes as Papua has reentered the spotlight, after an escalating war between the West Papua Liberation Army and Indonesia's military forces since December sent the Central Highlands region into chaos.
Rights groups estimate tens of thousands have been displaced by the violence — which was sparked in part by the massacre of at least 16 Indonesian construction workers by the Liberation Army in Nduga regency. Disputed accounts from military forces and rebel fighters indicate dozens on both sides have been killed in ongoing skirmishes.
High level attendance
New Zealand's Foreign Minister Winston Peters, who is expected to attend the expo alongside his Australian counterpart Marise Payne, last month said he would raise concerns over human rights abuses in West Papua with Indonesia's Foreign Minister, Retno Marsudi.
It is unclear whether talks would take place during the exposition, and the offices of Peters and Payne did not respond to emailed questions.
Senior Indonesian cabinet members have in recent months openly talked about influencing the Pacific Islands into supporting its claims over Papua.
In September, local media reported Indonesia's top security minister, Wiranto, as proposing $US4 million in funding toward convincing South Pacific nations that Jakarta was promoting development in Papua. He also invited the leaders of Vanuatu and Nauru to see the positive work in Papua for themselves. Neither took up his offer.
Marsudi, the Foreign Minister, recently said her country considers the Pacific Islands as "family", noting that technical cooperation and capacity building with regional countries will grow significantly in the coming years.
Indonesia's pitch
Despite their strong ties with New Zealand, Niue and the Cook Islands have been in Indonesia's sights and bilateral relations are expected to open for the first time in the coming weeks. In March, while pitching the opening of ties to Indonesia's House of Representatives, Marsudi said the two countries did not support "separatism" in Papua.
Cook Islands Prime Minister Henry Puna will be attending the exposition next week — the only head of state to do so — and an official with his office said a cooperation agreement would be signed on July 12 in Rarotonga. Niue Premier Sir Toke Talagi was also slated to attend the event and sign a similar agreement but illness has reportedly expected to prevent him from attending.
Among those attending will be New Zealand Tourism Minister Kelvin Davis and Maori Development Minister, Nanaia Mahuta. According to a draft agenda of the event, Tonga's Deputy Prime Minister, Semisi Lafu Kioa Sika is also expected to attend. Tonga's Prime Minister Akilisi Pohiva is a vocal supporter of West Papuan self-determination aims. His government advocates for the re-listing of West Papua on the agenda of the UN Decolonisation Committee so that there is UN oversight over the human rights of West Papuans.
Vanuatu is preparing a UN resolution along these lines, but will be hard pushed to gain majority support in the General Assembly, given Indonesia's growing influence.
The appearance of high level officials will be a boon for Indonesia's investment pitch to the Pacific, a region where strategic competition between western powers and China has overshadowed Indonesia's growing economy and regional leadership ambitions.
A Western diplomatic source who spoke on condition of anonymity said Indonesia had "relentlessly pursued" Pacific Island nations into attending the event, adding that its no-expenses-spared policy of providing travel and accommodation costs to delegates had likely encouraged many to attend.
This article is published under the Pacific Media Centre's content partnership with Radio New Zealand.