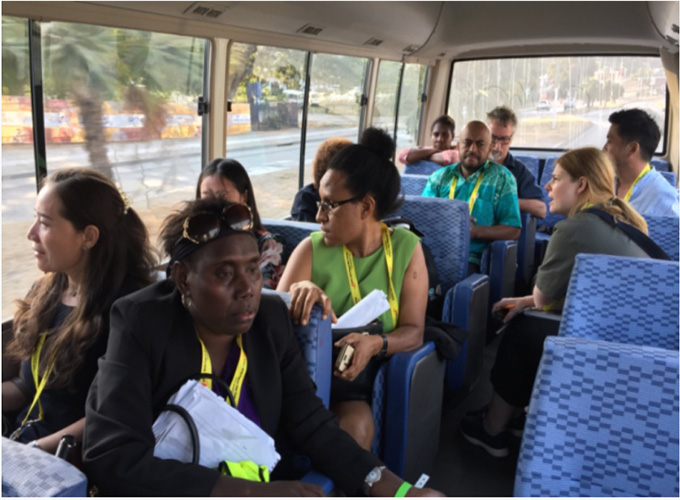 By Scott Waide

Papua New Guinea's freedoms of speech, expression and access to information were challenged yesterday when Chinese officials barred both local and non-Chinese media from attending meetings at three Asia-Pacific Economy Cooperation (APEC) venues.
It began in Parliament when Chinese President Xi Jinping was giving an address after being welcomed by a guard of honour.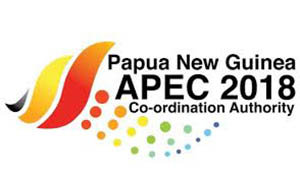 EMTV journalist Theckla Gunga, who was assigned to cover the Chinese President's visit, reported that just after 11am, Chinese officials accompanying their president ordered the microphones to be removed from the speaker where they had been placed to record the speeches.
READ MORE Chinese President Xi's early PNG arrival upstages APEC rivals
"Chinese officials who are organising the official opening of the Chinese-funded six lane road have refused to give audio feeds to media personnel," she said in a WhatsApp message.
"Microphones belonging to both local and international media have been removed," said Gunga.
The officials, however, allowed Chinese state-owned broadcaster CCTV to record President's Xi speech.
Gunga and other journalists spent about 10 minutes arguing with the Chinese officials but were still refused.
'No media, no media'
One hour later, EMTV Online reporter Merylyn Diau-Katam faced another group of Chinese officials at the gate of a Chinese government-funded school.
"Before the President arrived a bus full of Chinese media personnel were driven into the gate on a bus," she said.
"And when we wanted to go in, we were told our names were not on the list even though we had APEC accreditation passes," Diau-Katam.
"No media. No media, a Chinese official said," she said.
Diau-Katam was not the only one refused entry. In the group was a photographer from Japanese public broadcaster, NHK and other media. A PNG government official also spent several minutes arguing with the Chinese security to let him in.
At 5pm yesterday, Chinese officials again booted out local and international media from a meeting between the Chinese President and Pacific Island country leaders.
EMTV anchor and senior journalist, Meriba Tulo, was among others told to "get out" of the meeting while Chinese media were allowed into the room.
The Australian Broadcasting Corporation (ABC) was also told to leave. They spoke to Post-Courier's senior journalist, Gorethy Kenneth. She said Chinese officials from Beijing were initially angry with the presence of international media.
"I said: 'We are here to cover the meeting, our names have been submitted.' And they said: 'No, all of you get out,'" Kenneth said.
Scott Waide's blog columns are frequently published by Asia Pacific Report with permission. He is also EMTV deputy news editor based in Lae.