News headlines with the arrival of the Chinese president in Papua New Guinea for APEC. Video: EMTV News
Pacific Media Centre Newsdesk
Chinese President Xi Jinping arrived in Port Moresby last night to attend the Asia Pacific Economic Cooperation (APEC) leaders summit and is poised to steal a march on rival world leaders.
With the US and Russian Presidents skipping the event, President Xi is in a strategic position to strengthen ties with both the host nation and other attendees.
The National reports that President Xi said PNG was "truly a land of promise," endowed with abundant natural resources.
READ MORE: 'Like nothing on earth' – APEC's cruise ship summit
"In recent years, thanks to the leadership of Prime Minister Peter O'Neill, the great work of the government, and the industrious and enterprising people of the country, PNG has thrived in national development, and its society has taken on a new look," said President Xi.
Mutual trust
This is the first state visit of President Xi where he reiterated his goal to fortify "mutual trust" and to take bilateral ties to next level.
"I look forward to working with your leaders to cement mutual trust, expand practical cooperation, and increase people-to-people exchanges in order to take our bilateral ties to a new level," said President Xi.
EMTV Online reports that President Xi officiate at the opening  of a new school today for PNG students, Butuka Academy.
"Only one of China's many gifts to PNG," he said.
President Xi said the rapid growth of the China-PNG relations was "an epitome of China's overall relations with Pacific Islands countries".
"The Chinese often say: 'Distance cannot separate true friends who remain close even when thousands of miles apart.' The vast Pacific Ocean is indeed a bond between China and Pacific Islands countries," said President Xi.
President Xi said China would stand firm with Pacific Islands countries and all other developing countries.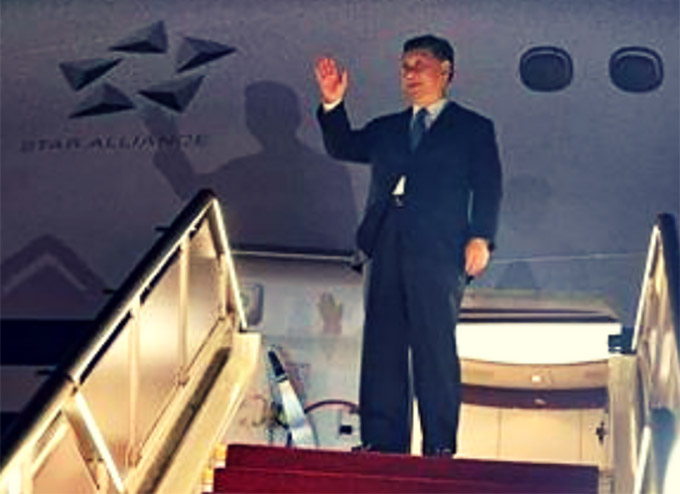 Brighter future
"The relations between China and Pacific Islands countries are now better than ever and face important opportunities of development," he said.
"China will work with Pacific Islands countries to brave the wind and waves and set sail for a brighter future of our relations."
The Post-Courier reports that early this year, President Xi met with Prime Minister O'Neill in the Great Hall of the People in Beijing as part of a trip that saw the Pacific nation signing on to the "One Belt One Road" initiative.
This was an initiative seen by the US as a threat, and it had injected US$113 million in Asian investment.
Prime Minister O'Neill, in this meeting with President Xi, said he wanted more cooperation on economy, trade, investment, agriculture, tourism and infrastructure.
After the APEC summit in PNG, President Xi is set to visit Brunei and the Philippines where he will engage in an in-depth conversation with the two head of the state strengthening bilateral ties.