POPULAR NEWS
Report from The Sydney Morning Herald By Michael Neilson in Jakarta Activists are suing the Indonesian government in a bid to stop development they say will...
The Death of the Balibo Five ... a Footprint Films extra including clips from the film Balibo and interviews with the film director, Robert...
WORD CUP 2016
Norwegian citizen Jan Petter Hammervold, 74, makes a ship-recorded plea before being seized by Israeli...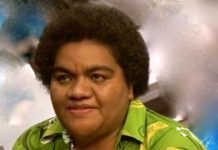 The NGO Coalition on Human Rights has declared its disappointment over the recent "unjust" incident...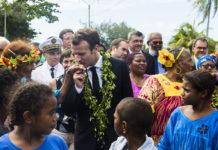 Things may be coming to a head over the coming New Caledonia referendum, the independence...
WRC Rally Cup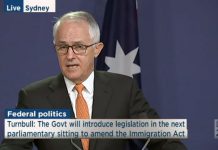 The Australian government's recent announcement to ban Manus Island and Nauru refugees arriving to the...
Trailer for Le Salaire des Profondeur, a deeply disturbing New Caledonian film about the fate...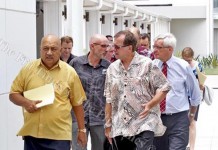 By Tevita Vuibau in Suva Fiji may just change its mind and agree to the Pacific...
CYCLING TOUR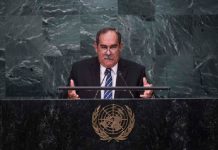 The Pacific Islands Forum continues to push urgency towards limiting global warming to 1.5 degrees, putting pressure on the negotiated well below 2 degrees goal of...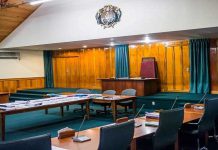 A media advocacy group in the Pacific region says the ban on foreign media during the recent election in Nauru was not mentioned by...
DW Documentary reports on Kiribati's struggle for survival with climate change. Video: DW DOCUMENTARY: By Markus Henssler Climate change and rising sea levels mean the island...
The Venice film festival has just ended, and one of the most challenging movies was the documentary Human Flow by Chinese artist and activist...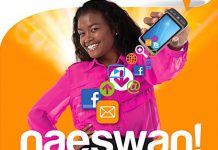 By Bob Makin in Port Vila Amalgamated Telecom Holdings Limited of Fiji has announced its purchase of Telecom Vanuatu Ltd. The deal still needs the approval...
TENNIS
Report by Mark Elliott of Travel Daily Asia Fiji Airways has taken delivery of its first Airbus A330-300 – the largest aircraft in its fleet. The...
A ceremony on Friday marked the completion of the first phase of rehabilitation for Vanuatu's Port Vila Bauerfield Airport and ushered in a new...