POPULAR NEWS
By Matilda Simmons in Suva As quickly as Tropical Cyclone Zena arrived, it has dissipated dramatically. According to the latest data it would be difficult to...
Filipino Colonel Romeo Brawner gives Day 112 updates on the battle for Marawi City, Mindanao. Video: Rappler By Carmela Fonbuena in Marawi City, Philippines A...
WORD CUP 2016
Pacific Media Watch editor Kendall Hutt's video on the nuclear free law campaign. Off The Wall:...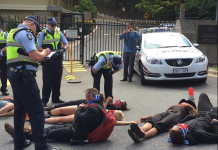 About 20 protesters in support of West Papuan self-determination were defiant in the face of...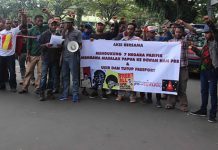 Protesters from the Papuan Student Alliance (AMP) and religious pupils from an Islamic boarding school...
WRC Rally Cup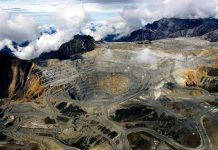 By Vincent Lingga in Jakarta "PT Freeport Indonesia reserves all its rights including the...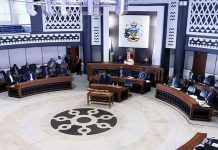 A change of government is likely on the horizon for the Solomon Islands after several...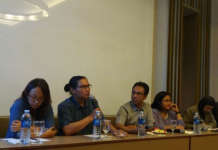 By Tara Nissl in Jakarta Eight journalists from eight Indonesian media outlets traveled to West Papua...
CYCLING TOUR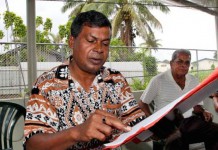 Dr Biman Prasad, leader of Fiji's Opposition National Federation Party, suspended for 30 days yesterday by the Fijian Elections Office, assesses the country's "deeply...
The University of the South Pacific hosted its annual journalism awards this month, honouring some of the top students who report for the journalism...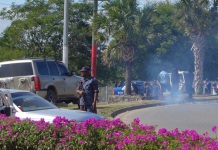 Prime Minister Peter O'Neill announced today that a Commission of Inquiry will be established as soon as possible to investigate this morning's police shooting...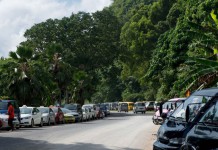 By Dan McGarry in Port Vila Julian Ligo recently published an online piece purporting to tell the "real" story down at the wharf, in which...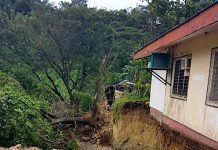 By Bob Makin in Port Vila Cyclone Donna has moved on from Vanuatu towards New Caledonia and is now weakening. And Cyclone Ella is gathering strength...
TENNIS
ANALYSIS: By Professor Eelco Rohling in Canberra Getting climate change under control is a formidable, multifaceted challenge. Analysis by my colleagues and me suggests that...
New Zealand filmmaker Paul Wolffram's What Lies That Way... "by and about magic" of Papua New Guinea. Video: Paul Wolffram. Pacific Media Watch reports Sorcery and...