POPULAR NEWS
Pacific Media Centre Newsdesk An Indonesian university student, Frans Josua Napitu, who reported his institution's rector (vice-chancellor) to the Corruption Eradication Commission (KPK), has challenged...
Pacific Media Centre Newsdesk Indonesian police forcibly dispersed a student protest near the Cendrawasih University (Uncen) in Jayapura, Papua, yesterday and the police "denied any...
WORD CUP 2016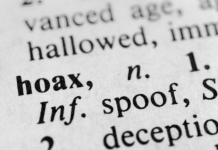 Pacific Media Watch Newsdesk Indonesia's National Police continue to dig deeper into the Saracen group, an online...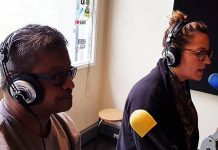 Pacific Media Watch Newsdesk Operations manager of the NZ Institute for Pacific Research, Dr Evelyn Masters,...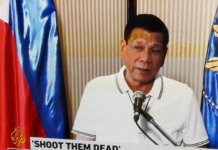 Pacific Media Watch The International Coalition for Human Rights in the Philippines (ICHRP) has strongly condemned...
WRC Rally Cup
Television tribute to Roland Oldham in French. Video:Polynésie la 1ère By RNZ Pacific French Polynesia's leading advocate...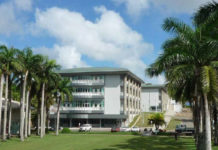 Pacific Media Centre Newsdesk A report on the alleged mismanagement and abuse charges at the University...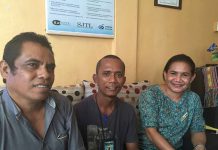 Pacific Media Watch News Desk The International Federation of Journalists (IFJ) has joined its affiliates Media,...
[td_block_social_counter custom_title="STAY CONNECTED" facebook="tagDiv" twitter="envato" youtube="envato" open_in_new_window="y"]
CYCLING TOUR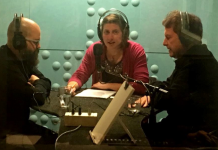 Speak Up-Kōrerotia has just produced its first "pop-up" show on Plains FM. Explore the grit of "Exposing human rights abuses through (citizen) media" with Professor...
Police Minister Bryan Kramer announcing he would be in Tari to work with police to find a long term solution to tribal fights. Video...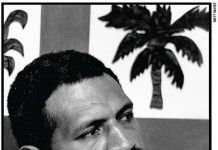 Pacific Media Watch News Desk Pacific Media Centre director Professor David Robie speaks to Radio 95bFM's The Wire host Amanda Jane Robinson about security operations...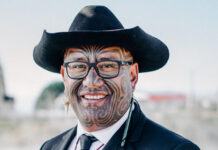 By RNZ News The Māori Party looks set to secure a place back in New Zealand's Parliament after three years out in the cold. Rawiri Waititi...
The Balitanghali interview with Professor Crispin Maslog. Image: GMA News Communications professor Crispin C. Maslog has made a series of warnings about "Martial Law amnesia"...
TENNIS
Senator Leila de Lima says her camp and police agreed the arrest would happen on Friday, but they were dismayed to find out the...
SPECIAL REPORT: The sinking of the Rainbow Warrior happened 35 years ago this year. The event had ramifications across the Pacific, and politicised a...