POPULAR NEWS
Voting in Nauru's election continued today in the one remaining constituency of Aiwo with the incumbent President Baron Divavesi Waqa reelected decisively. Both he and...
Report by Pacific Media Centre Video report by Niklas Pedersen in Suva. Seven Pacific leaders have signed a strong document on climate change in Fiji, mapping...
WORD CUP 2016
Report from Pacific Media Centre This truth has no place in the Australian consciousness. Among settler...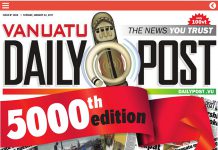 From the Vanuatu Daily Post's celebration special edition today: Marc Neil-Jones' newspaper Vanuatu Daily Post celebrates...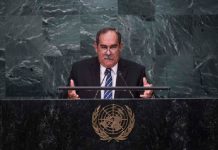 The Pacific Islands Forum continues to push urgency towards limiting global warming to 1.5 degrees, putting...
WRC Rally Cup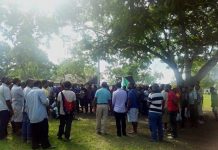 Students of the University of Papua New Guinea gathered early yesterday morning at the forum...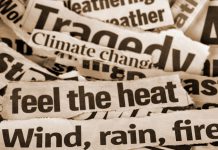 By TJ Aumua Media experts say journalism institutions lack the resources needed to raise the quality...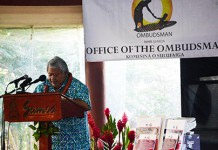 Report by Pacific Media Centre Last week the Samoan Ombudsman launched the country's first ever State...
CYCLING TOUR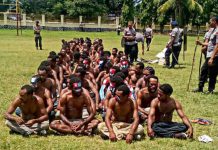 By Nethy Dharma Somba in Jayapura Human rights advocates in Papua have slammed the arrest of 1888 students and activists who were carrying out a...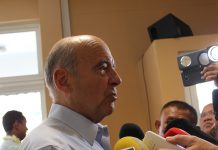 By Amélie David in Pape'ete An admission by Alain Juppé, a former French prime minister at the time of the last nuclear tests in the...
About 100 hundred homes in Korovou village in Tavua have been damaged. There have been no deaths in the community, but the peoople have pleaded...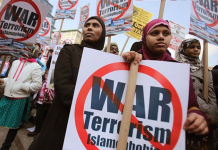 As Easter is celebrated by Christians across the world this weekend, Arun Kundnani reflects on the "global war on terror", the Brussels outrage, the...
The Moana trailer ... "magical but also our reality." REVIEW: By Vaimoana Tapaleao of The New Zealand Herald You know the film is something special when...
TENNIS
Prime Minister John Key will visit the United Kingdom and Europe next week for a series of bilateral meetings and to attend Bastille Day...
Report by David Robie. This article was first published on Café Pacific THIS GIRL is featured on the front cover of David Robie's 2014 book...