POPULAR NEWS
Prime Minister John Key will make an official two-day visit to Fiji next month – the first by a New Zealand Prime Minister since...
OPINION: Mackenzie Smith reviews two months living in Indonesia as a journalist. In Indonesia, I expected to broaden my understanding and realisation of Asia and...
WORD CUP 2016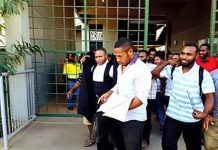 By Sally Pokiton in Port Moresby A temporary stay against the eviction of University of Papua...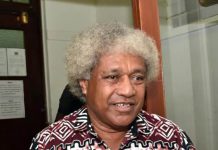 By Vijay Narayan and Semi Turaga in Suva Fiji's Assistant Director of Public Prosecutions Lee Burney...
Masked gunmen 'hijacked' three ballot boxes in Western Highlands electorate of Mul-Baiyer. Video: EMTV News By...
WRC Rally Cup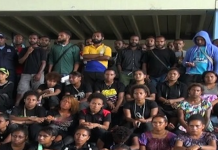 OPINION: By Peter Laska in Port Moresby What I want to write about is what many...
Report by Pacific Media Centre Video report by Niklas Pedersen of Asia-Pacific Journalism. Pacific Scoop: Report –...
The Invisible Picture Show, an animation made by End Child Detention on Vimeo. Basic rights for...
CYCLING TOUR
Australia is deliberately ignoring the inhumane treatment of refugees held on the South Pacific island of Nauru as a means of deterring others from...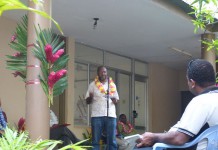 By Thompson Marango in Port Vila Prime Minister Charlot Salwai, who is also minister responsible for media, said it is important for Vanuatu's national broadcaster...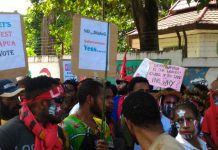 Indonesian security forces and police have arrested hundreds of Papuan demonstrators during rallies today in support of the United Liberation Movement for West Papua...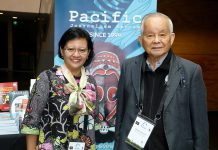 Asia New Zealand Foundation-supported communication studies and journalism particants Dr Hermin Indah Wahyuni of Indonesia and professor Crispin Maslog of the Philippines today caught...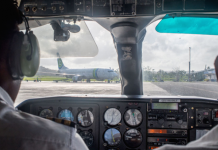 By Dan McGarry in Port Vila On the day of the arrival in Vanuatu of World Bank Vice President Victoria Kwakwa, tourism industry stakeholders are...
TENNIS
The Panama Papers have shone a most welcome  - and long overdue  light into the murky world of tax havens, offshore trusts and shell...
By Lalu Rahadian in Jakarta Conflicts in Papua province will not be resolved until the Indonesian government provides the Papuan people with an opportunity to...