POPULAR NEWS
Pacific Media Watch News Desk The International Federation of Journalists (IFJ) has joined its affiliates Media, Entertainment and Arts Alliance (MEAA) and the South East...
Report from Loop Vanuatu Joshua Lafoai and Harold Obed in Port Vila Voting in Vanuatu's snap election has ended and last night unofficial results were showing...
WORD CUP 2016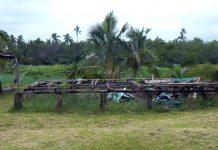 According to the World Bank the Pacific Islands are extremely exposed to natural hazards and...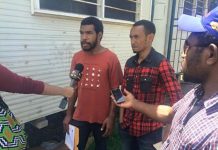 By Peter S. Kinjap in Port Moresby The University of Papua New Guinea administration's decision to...
Report from Paris by France 24 The French capital has held the first in a series...
WRC Rally Cup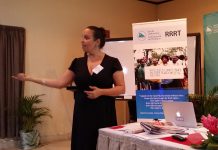 By Felix Chaudhary in Nadi Women and girls' news and issues make up only 24 percent...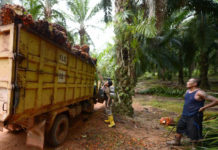 Pacific Media Watch Newsdesk Reporters Without Borders (RSF) has called for an independent inquiry into the...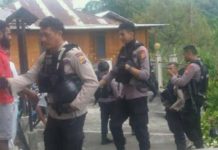 West Papua has been sidestepped by both the the Melanesian Spearhead Group and the Pacific...
CYCLING TOUR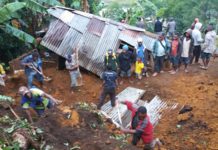 By Scott Waide of EMTV News While the multibillion dollar mammoth petroleum company Exxon declared "force majeur" and another counted its financial losses, one family...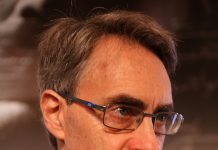 By Dr Joseph M Fernandez in Doha, Qatar A leading international human rights organisation has called on countries in the Gulf region to pay heed...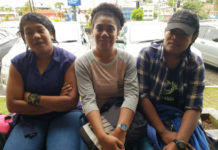 By Sri Krishnamurthi in Suva It's wrong to think that the youth in Fiji are unaware of the forthcoming election. They are engaging through social...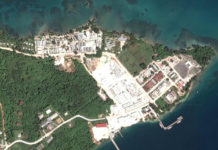 COMMENT: By Scott Waide The global trade war between China and Western powers has reached new heights in the Pacific, and in particular in Papua...
EMTV News clip featuring the restricted parliamentary debate on the no-confidence vote and closing out of discussion of student unrest. By Serah Aupong in Port...
TENNIS
PNG's "first ever" girl band makes debut appearance in Port Moresby. Video: EMTV News By Stacey Yalo in Port Moresby With hopes of empowering more women...
While Fiji comes to terms with its own devastation in the wake of category 5 Severe Tropical Cyclone Winston last month, Vanuatu is now...