POPULAR NEWS
From SciDev.Net By Dyna Rochmyaningsih in Jakarta Scientists in South-East Asia and the United Kingdom's Met Office have teamed up to develop a model that predicts...
Cartoonist Malcolm Evans on the COP21 Paris climate agreement.
WORD CUP 2016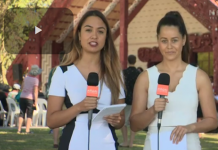 Kimiora Kaire-Melbourne and Wikitōria Day reporting for Māori Television from Waitangi. Māori Television's Rereātea brings you the latest news on New...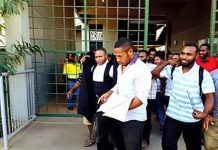 By Sally Pokiton in Port Moresby A temporary stay against the eviction of University of Papua...
Unitech's Vice-Chancellor Dr Albert Schram pictured in EMTV video of student unrest updates. By Scott Waide...
WRC Rally Cup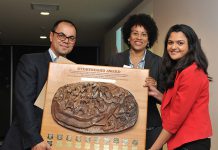 By Queenie Jose of Te Waha Nui Two Auckland University of Technology students who took top...
WARNING: EXTREMELY GRAPHIC CONTENT: Bodies pile up in the Philippines as Duterte's controversial "war on...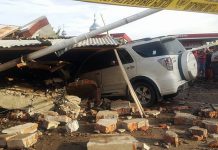 By Hotli Simanjuntak in Banda Aceh An earthquake measuring 6.5 on the Richter scale hit Aceh in...
CYCLING TOUR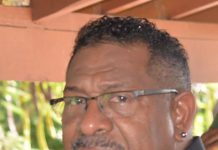 By Godwin Ligo in Port Vila The Vanuatu Ambassador to Brussels, Roy Mickey Joy, says the Melanesian Spearhead Group  is too politicised, has lost its...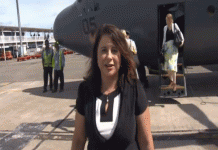 By TJ Aumua in Auckland Pacific journalist Barbara Dreaver says she is 'thrilled' to be able to report in Fiji again, after being blacklisted from the...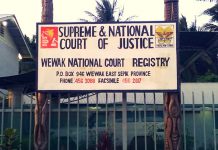 By Sally Pokiton in Wewak, Papua New Guinea A former Papua New Guinean police station commander, Chief Inspector Sakawar Kasieng, has been sentenced to seven...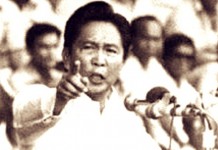 By Mong Palatino in Manila Indonesia's Golkar party wants former strongman General Suharto to be declared a national hero. In the Philippines, President-elect Rodrigo Duterte...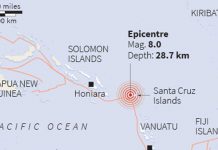 By Dr Alexandra Wake in Melbourne As a magnitude 7.8 earthquake struck off the coast of Kirakira in the Solomon Islands early today, triggering a...
TENNIS
By Thompson Marango in Port Vila Vanuatu police have appealed to the public to remain calm and have warned drivers and owners of public transport...
OPINION: By Peter Laska in Port Moresby What I want to write about is what many University of Papua New Guinea students seem to be...