POPULAR NEWS
OPINION: By Sister Barbara Cameron When I read last week of the detention of a young Palestinian teenage girl, 16-year-old Ahed Tamimi, dragged from her...
A citizens video appealing to Papua New Guinean citizens to beat corruption and "vote for change". Video: Mangi PNG By Kiwiana Ngabung in Port Moresby Transparency International...
WORD CUP 2016
Pacific Cooperation Foundation media interns Shivika Mala and Linda Filiai visit the Pacific Media Centre....
Kiwi Fair Go Debate #KiwiFairGo - tonight at 8pm. OPINION: By Martyn Bradbury of The Daily...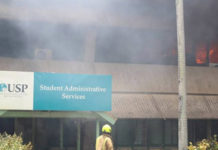 By Wansolwara staff in Suva Staff and students at the University of the South Pacific in...
WRC Rally Cup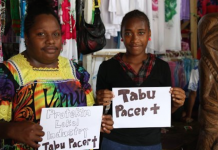 By Bob Makin in Port Vila Some eight years of negotiations on the legal texts have...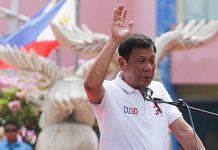 OPINION: By Atty. Jose Manuel "Chel" I. Diokno President Duterte's war on crime in the Philippines...
CYCLING TOUR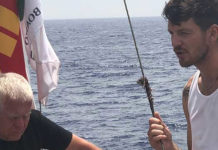 By Chris Graham on board the Al Awda If you're an optimist, then I'm about 24 hours from Gaza. If you're a pessimist, then I'm...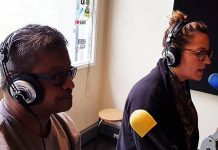 Pacific Media Watch Newsdesk Operations manager of the NZ Institute for Pacific Research, Dr Evelyn Masters, presented an introduction to regional initiatives and a media...
Prime Minister Jacinda Ardern addresses the nation after yesterday's tragic mosque massacres in Christchurch. Video: RNZ By RNZ New Zealand Prime Minister Jacinda Ardern says she...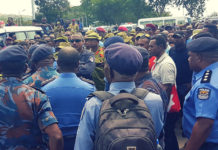 By RNZ Pacific Hundreds of Papua New Guinea police have descended on Parliament Haus in the Port Moresby suburb of Waigani demanding payments they say...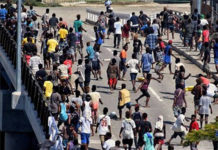 Police say some people decided to take the law into their own hands and marched through some streets of the capital, fighting, causing public...
TENNIS
BRIEFING: By Jale Moala in Port Moresby MAY 19, 2000: As editor of the Fiji Daily Post newspaper in Suva, I was expecting some big...
ANALYSIS: By Megan Darby in London A world-leading climate action plan or a betrayal of future generations? The UK's net zero emissions plan certainly sorted...