POPULAR NEWS
By Anthony Kaybing in Buka, Bougainville The shooting of university students by the Royal Papua New Guinea Constabulary in Port Moresby last week has been...
Timor-Leste's National Alliance for an International Tribunal (ANTI) has condemned the Joko Widodo government in Indonesia for appointing retired general Wiranto as a minister...
WORD CUP 2016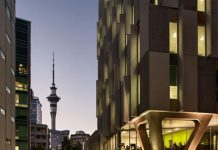 Auckland University of Technology features among the top millennial university in latest global rankings. It is...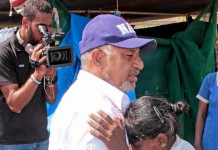 By Ashutosh Singh of Newswire Fiji More assistance from New Zealand is expected to arrive in...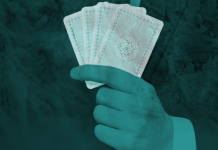 Greenpeace New Zealand has called for the "linchpin" of New Zealand's climate policy to be...
WRC Rally Cup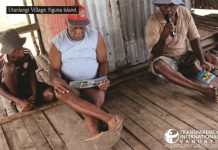 The International Federation of Journalists (IFJ) has joined its affiliate, the Media Association blong Vanuatu...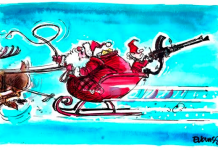 Cartoonist Malcolm Evans gives his verdict on the Silly Season and festive spirit.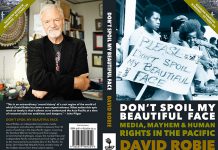 Dr Shailendra Singh reviews a new edition of Don't Spoil My Beautiful Face. Above all, David...
CYCLING TOUR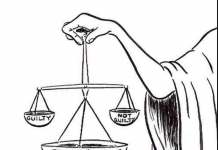 ANALYSIS: By Dan McGarry Justice Richard Chetwynd acquitted the three men accused of intentional assault on Florence Lengkon on Friday, accepting the defence's submission that...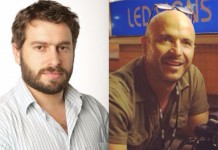 An ABC Four Corners investigative programme crew has been detained by Malaysian police after trying to question Prime Minister Najib Razak over a corruption...
Surveillance footage of the accused guman Esteban Santiago opening fire at Fort Lauderdale Airport in Florida last Friday. Video: TMZ website ANALYSIS: By David Robie Just...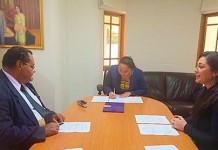 Report by Pacific Media Centre Embarrassment, shame and stigmatisation of mental illness are examples of risk factors in Pacific communities. Asia Pacific Journalism reports...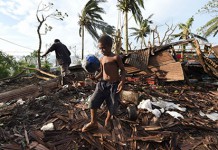 Report by Pacific Media Centre A lawyer who defended a Kiribati national seeking asylum in New Zealand based on climate change says more can be...
TENNIS
Hunt for the Wilderpeople director Taika Waititi has worked with Screen Australia's Indigenous Department to ensure Aboriginal and Torres Strait Islanders were hired to work on...
350.org founder Bill McKibben's message to New Zealand. Video: Greenpeace NZ Environmentalist Bill McKibben today appealed to New Zealanders to take part in peaceful civil...