POPULAR NEWS
By Luke Rawalai in Suva Fiji police have confirmed the arrest of former surgeon Dr Jone Hawea, a critic of the country's covid pandemic response,...
Smoke billows from Vanuatu's Manaro Voui volcano on Ambae island. Video: The Guardian ANALYSIS: By Chris Firth If you turned on the television this week, you...
WORD CUP 2016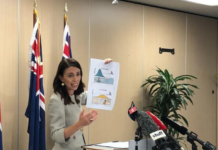 By RNZ News Prime Minister Jacinda Ardern announced late today wide-ranging travel restrictions which mean as...
Maria Ressa and the Philippines "war on truth". Video: Al Jazeera's Witness Pacific Media Watch Newsdesk International...
Al Jazeera's Step Vaessen reports from Jakarta on the sentencing of Ahok to two years...
WRC Rally Cup
Solicitor-General Jose Calida has shocked media freedom defenders by filing a petition against the television...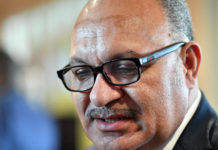 By RNZ Pacific Papua New Guinea's Prime Minister Peter O'Neill has finally resigned. O'Neill told Parliament today...
Pacific Media Watch Newsdesk In celebration of New Zealand's Māori Language Week, the Māori reversioning of...
[td_block_social_counter custom_title="STAY CONNECTED" facebook="tagDiv" twitter="envato" youtube="envato" open_in_new_window="y"]
CYCLING TOUR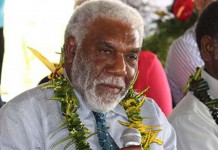 From Vanuatu Daily Post By Thompson Marango in Port Vila Attempts to arrest former Prime Minister Joe Natuman and former Acting Police Commissioner Aru Maralau for...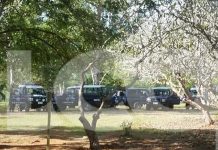 Some members of the University of Papua New Guinea's Uniforce Security unit have alleged that the police entered the campus early today using heavy-handed...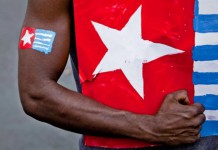 Report from the Pacific Media Centre Now more than ever, say activists, media access to West Papua is crucial in order to bring global attention...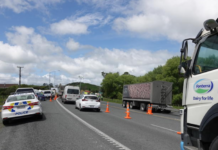 By Sam Olley, RNZ News reporter Ngāti Whātua kaitiaki remain in bolstered numbers at the border between Tāmaki Makaurau and Te Tai Tokerau to stop...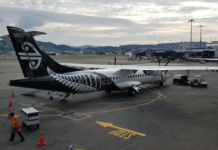 By Phil Pennington of RNZ News Air New Zealand stands accused of borderline legal treatment of thousands of workers as the country entered its first...
TENNIS
Marshall Islands Journal The story of how the Marshall Islands went from being a bystander in commercial fishing in the Pacific to operating the world's...
Pacific Media Watch Philip Jacobson, an award-winning editor for the non-profit environmental science news outlet Mongabay, has been arrested for an alleged visa violation in...