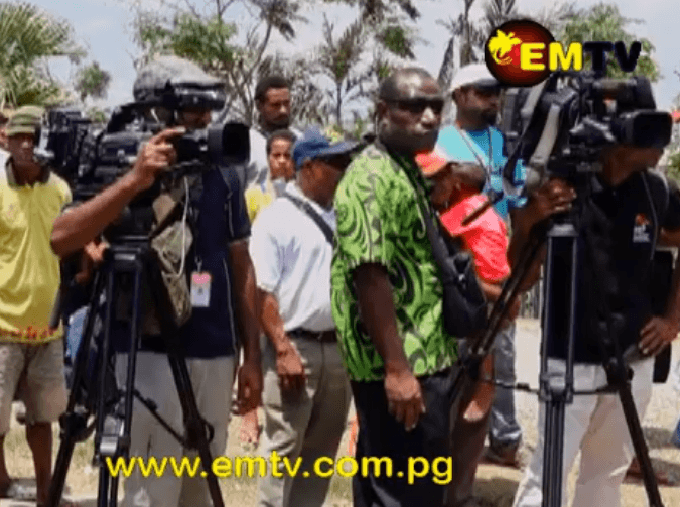 By RNZ Pacific
Democracies across Asia and the Pacific are struggling to resist disinformation and protect press freedoms, according to a new report.
Reporters Without Borders released its 2019 index last Thursday showing an increase in self-censorship of journalists in parts of the Pacific last year.
Although Pacific Island countries generally rose in press freedom rankings, Reporters Without Borders was also concerned about an absence of editorial independence.
READ MORE: Pacific 'bright spots' amid World Press Freedom Index Asian warnings
In Papua New Guinea, it said journalists faced intimidation, direct threats, censorship, prosecution and bribery attempts.
"All this was particularly visible during the Asia-Pacific Economic Cooperation summit in the capital, Port Moresby, in November 2018, when journalists who wanted to raise sensitive issues were censored by their bosses and the government was accused of accommodating the Chinese delegation's demands for certain journalists to be excluded although they had obtained accreditation," the RSF 2019 index said.
The group said self-censorship was also on the rise in Tonga, where politicians have sued media outlets and keeps tight controls over state media.
"This was particularly so at the state radio and TV broadcaster, the Tonga Broadcasting Commission (TBC), where two senior editors were sidelined under pressure from the government.
Suppressing editorial independence
"In 2018, the government gained full control over the TBC, suppressing all vestiges of editorial independence."
Elsewhere, Reporters Without Borders said balanced election coverage in Fiji and the acquittal of Fiji Times journalists on sedition charges was an "encouraging victory".
"The relatively pluralist and balanced coverage of the 2018 parliamentary elections – the second since the 2006 coup d'état – confirmed the Fiji media's liveliness and spirit of resistance."
In Samoa, the group said the country was "in the process of losing its status as a regional press freedom model".
RSF said defamation laws had given Prime Minister Tuilaepa Sailele Malielegaoi a licence to attack critical journalists.
In Solomon Islands, similar defamation laws were criticised by RSF as intimidating journalists and encouraging media self-censorship
"Indonesian diplomatic pressure for an end to any form of support for West Papuan separatism could pose a threat to the public debate."
It also praised public broadcaster Solomon Islands Broadcasting Corporation (SIBC) as playing a "vital role in keeping the population informed by radio" in a country with low literacy rates.
This article is republished under the Pacific Media Centre's content partnership with Radio New Zealand.