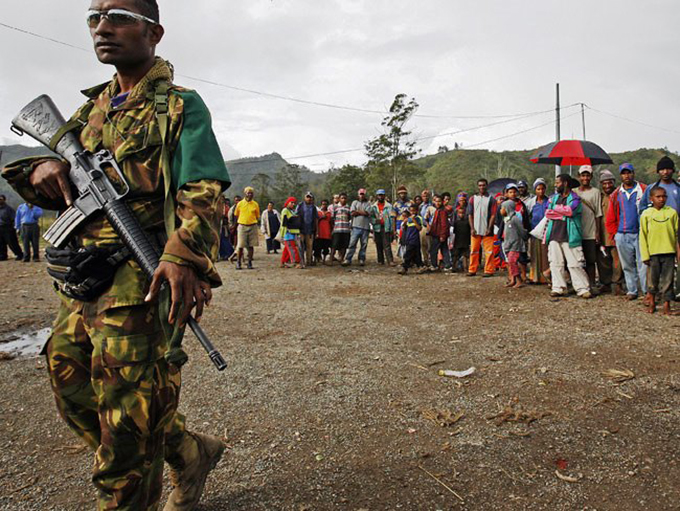 BACKGROUNDER: By Keith Jackson, publisher of PNG Attitude
Papua New Guinea has long luxuriated in the bright light of the soubriquet, "Land of the Unexpected', but this 2017 general election has exceeded all of those unexpectations.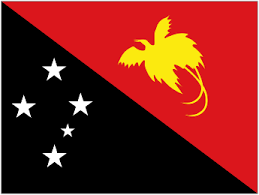 Here are some of the more recent developments that the unfortunates on the international election observer team (already once verballed into seemingly endorsing the poll) are duty bound to investigate when reaching their conclusion on whether this election has been free and fair and provided a just result.
Enga vote deferred amid new election disruptions (Peter Kinjap – Asia Pacific Report): Polling in Enga was deferred as the majority of candidates raised grievances and electoral roll problems again surfaced. All MPs except those loyal to Peter O'Neill's government said election manager Anton Yamau "must not hold Enga people in ransom".
Gamato must not declare Ialibu-Pangia first (Sir Mekere Morauta, Kerenga Kua, Patrick Pruaitch, Ben Micah and Sam Basil – Joint Media Statement): Electoral Commissioner Patilias Gamato must not further undermine the integrity of the national election by declaring Peter O'Neill's Ialibu-Pangia seat ahead of other seats. Doing so would send a clear signal to Papua New Guineans that election manipulation is continuing with the aim of forming a PNC-led government. The declaration of Ialibu-Pangia first in the 2012 election undoubtedly gave an advantage to PNC candidates in seats where voting was continuing. There must not be a repeat.
Vital initiatives to be taken to improve electoral roll (Matthew Vari – PNG Post-Courier): Electoral Commissioner Gamato said negotiations would begin with a new PNG government to undergo the vital initiatives to improve the electoral roll. He said the Electoral Commission operated like any government institution with budgetary constraints. "We requested a higher allocation of funds than that which was provided to us, but we must now work within our financial limits. We will persevere and continue to manage this election, despite these challenges," Gamato said.
PM removed police unit trying to stop election fraud (PNG Blogs): Peter O'Neill intervened in the election process in Pangia after he told Police Commissioner Gary Baki to remove a mobile police unit from Wabag where it was tasked in looking after ballot boxes for Pangia. The unit had a confrontation with one of the prime minister's bodyguards after a polling official removed scrutineers who were not supporting the prime minister. The bodyguard made a call to the PM who demanded the unit be removed from Pangia.
Polling area at University of PNG campus in Port Moresby – University students' names not on PNG electoral roll (Radio New Zealand International): Many University of Papua New Guinea students are among those denied a chance to vote in this year's election. Student Gerald Tulu Manu-Peni said he made sure his name was on the roll in March, but found his name missing when he and others in the National Capital District went to vote last Friday. Manu-Peni said at least a couple thousand student voters missed out on voting. "Not only students at the university but all around the country this is the same problem going on, so it seems that there is really something wrong somewhere," he explained.
Armed attack in Hela to destroy ballot boxes (Malum Nalu & James Gumuno – The National): Armed men have attempted to destroy ballot boxes stored in containers at Tari police station. Assistant Police Commissioner Kaiglo Ambane said candidates and their supporters armed with high-powered guns exchanged fire with members of the security task force guarding the boxes. The security forces held their ground, forcing the armed men to retreat after around 30 minutes of fighting. "There are no casualties from the security forces. I do not know about the candidates and their supporters," he said.
Police commander seeks permission to arrest candidates (Helen Tarawa – The National): Northern police commander Chief Inspector Lincoln Gerari is seeking approval from Police Commissioner Gari Baki to arrest two candidates for alleged bribery and discharging a firearm in public. Gerari said only Baki could give approval for the arrest of candidates during the elections. He said there was a direction from Baki not to carry out any arrests until after polling.
PNG election 'progressing well' despite polling problems (Liam Fox – ABC): Elections are progressing well despite thousands of people being prevented from voting, electoral commissioner Patilias Gamato says. He said the election could not be declared a failure. But just over halfway into the two-week polling period, thousands of voters are crying foul after being told their names were not on the electoral roll. Others have been prevented from voting because of a lack of ballot papers at some polling booths. Despite the problems, Gamato said voting was "progressing well" and would be completed on time in most electorates.