By Peter S. Kinjap
Polling in Enga has been deferred until tomorrow as more disruptions have hit the Papua New Guinea general election.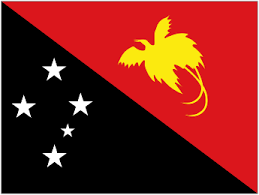 The polling was due to go ahead yesterday but grievances being raised by the majority of open and regional candidates in Enga and electoral roll problems have sparked a delay.
Pre-counting in Enga has been disrupted in the provincial capital of Wabag following unfavorable responses to demands presented to the Election Manager Anton Yamau in a petition signed by majority of candidates — all except those loyal to the People's National Congress (PNC) government led by Prime Minister Peter O'Neill.
The mock counting should have commenced on Friday in Wabag. However, a protest march — led by the Opposition Leader and incumbent Kandep MP Don Pomb Polye — and demands by the opposition candidates forced a delay.
Opposition MPs said manager "must not hold Enga people in ransom" as he was running the people's election in a bid to elect "good leaders".
Loop PNG reports that Electoral Commissioner Patilias Gamato said Western Highlands faced the same electoral roll issues and would also vote tomorrow.
Voters in Jiwaka continued poilling yesterday and the Southern Highlands also completed voting.
Simbu voters started polling late — at 2pm — yesterday due to a shortage of seals and packing materials.