EMTV News coverage on the PNG elections.
By Vasinatta Yama of EMTV News reporting from Wabag
Enga provincial election manager Anton Iamau says Enga is ready for polling on Tuesday in the Papua New Guinea general election.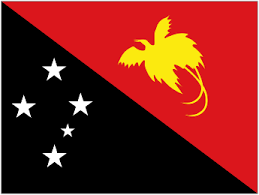 He said this in spite of a few confrontations between the supporters of candidates and returning officers of a few electorates.
Enga provincial police commander Chief Superintendent George Kakas said the joint security forces were expecting a peaceful election for Enga.
Election manager Iamau said electoral officials could not bow down and listen to candidates and their supporters to defer polling next Tuesday.
"We are an independent body," said Iamau.
Iamau said he was being confronted with supporters of some candidates from the Kombiam-Ambum electorate.
The candidates and their supporters had petitioned the PNG Electoral Commission in Wabag to change all the presiding officials, the returning officer and his assistant.
'Biased appointments'
They claimed that the appointment of the officials was biased and was in favour of a particular candidate in the electorate.
Provincial police commander Kakas said the police and the joint security forces were managing every situation proactively and on a daily basis.
Kakas was expecting a peaceful election.
"Enga province has been passive as one of the hotspot areas in the country, in terms of tribal fighting during the election," Kakas said.
"However, I would like to let the public know that people in Enga have changed and we will have a peaceful and successful election."
Vasinatta Yama graduated from Divine Word University with a Bachelor's Degree in Communication Arts, with majors in journalism and public relations and minors in international relations and diplomatic studies.