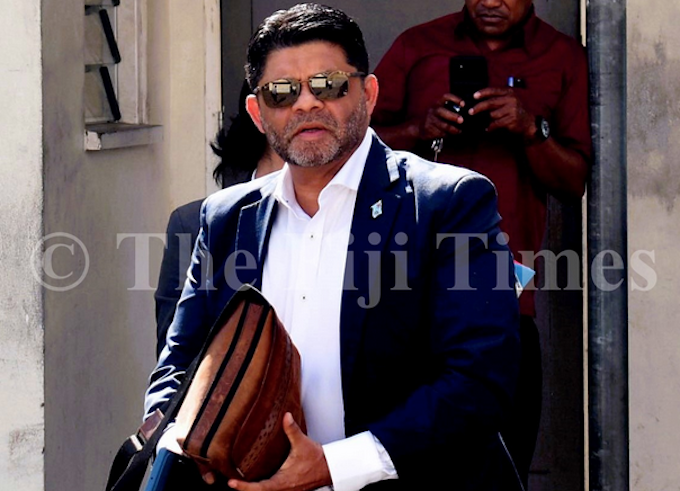 By Meri Radinibaravi in Suva
A recent investigation by The Fiji Times has found that former attorney-general and FijiFirst party (FF) general-secretary Aiyaz Sayed-Khaiyum did not declare the value of shares he owns in two companies, as per the asset declarations filed with the Fijian Elections Office since 2017.
Section 24 of the Political Parties (Regulation, Conduct, Funding and Disclosures) Act requires political party officials to disclose to the Registrar of Political Parties their "total assets", together with the total assets of their spouses and dependent children.
Between 2016 and 2022, Sayed-Khaiyum's asset declarations stated he and his wife Ela were shareholders in two companies, Midlife Investments Pte Ltd and Abide Pte Ltd.
In his declarations for the years 2016 through to 2022, Sayed-Khaiyum declared monetary values for his home in Vunakece Rd, Suva, his bank accounts and a motor vehicle.
He also declared that he and his wife held shares in the two companies.
However, for the shares listed, the column "value declared" was left blank in each of the declarations.
Sayed-Khaiyum has not responded to questions emailed to him by The Fiji Times.
Meri Radinibaravi is a Fiji Times reporter. Republished with permission.