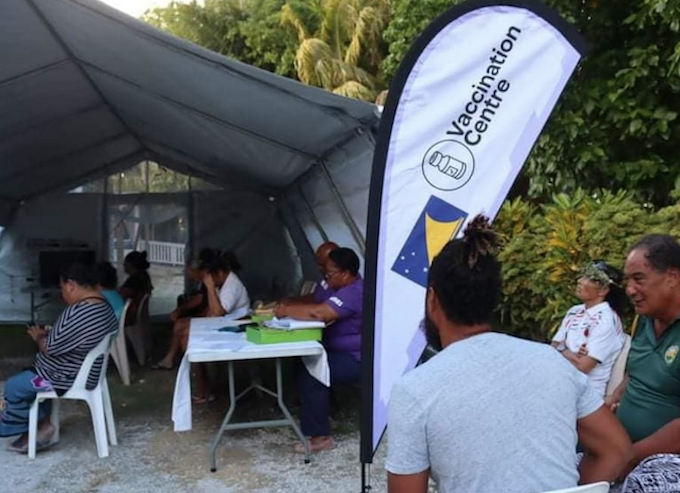 By Lydia Lewis, RNZ Pacific journalist
The number of covid-19 community cases in Tokelau has surpassed 50 and has now cropped up on all three atolls.
The Ulu o Tokelau, or head of government in Tokelau, Kelihiano Kalolo, has announced the territory's first community outbreak in Fakaofo atoll.
An entire village has been tested after a man who visited Fanuafala hospital tested positive.
After the positive test, the doctor there decided to conduct a screening of the whole village.
The screening confirmed 15 community cases, as of July 11.
The latest case tested positive after arriving in Nukunonu, the largest atoll in Tokelau.
The latest Tokelau Health Department update shows 56 cases on Fakaofo, the second-largest atoll of the group.
Atoll at outbreak centre
This is the atoll at the centre of the first outbreak.
There is currently one covid case in Nukunonu and none in Atafu, though there have been five cases at the border since the end of last year.
There have been 80 cases in total in Tokelau since the virus arrived at the border in December last year.
The government's General Fono meeting is to be held over Zoom this month because of the outbreak.
This article is republished under a community partnership agreement with RNZ.