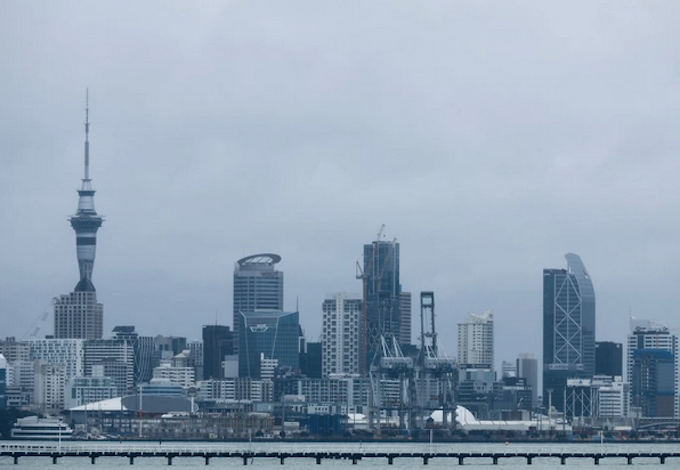 A state of emergency has been declared in Northland, Auckland, Thames-Coromandel and this morning Ōpōtiki and Tairāwhiti as Cyclone Gabrielle starts to wreak havoc across northern Aotearoa New Zealand.
In Whangārei, Civil Defence said today there was a high risk of tidal flooding in the central business district and the town basin.
It was urging residents to evacuate before the forecast high tide at 2pm and said shelter is available at McKay Stadium in Kensington.
Meanwhile in Thames-Coromandel, Civil Defence said the intensity of rain and wind would start to build-up from early afternoon in the region.
The eye of the storm was near the top of Coromandel.
And over the next 20 hours 400 millimetres of rain and wind gusts of 130 km/h are expected.
Civil Defence Controller Garry Towler said the eastern side of Coromandel would feel the full force of the storm.
Mass flight cancellations
Air New Zealand is preparing to resume flights tomorrow ahead of mass cancellations from the cyclone.
More than 500 flights were cancelled which saw around 10,000 international customers disrupted with 6500 of them needing to rebook.
The airline has added 11 domestic flights into its schedule and has changed six services into larger aircrafts, said chief customer and sales officer Leanne Geraghty.
Residents on Great Barrier Island were totally cut off from the mainland– with high seas and strong winds continuing to get worse.
Izzy Fordham, chairperson of the island's local board, said the wind was starting to roar through the island.
She said the island was "virtually cut off" from the mainland as no flights had come in since Saturday afternoon and there were no ferries either.
"The seas are huge," she said.
This article is republished under a community partnership agreement with RNZ.
Cyclone Gabrielle is forecast to bring large waves to some coasts for the next few days. Check out the significant wave height forecast for NZ here https://t.co/y7sa5Ofj1O ^PL pic.twitter.com/HGVYTGJoZt

— MetService (@MetService) February 12, 2023