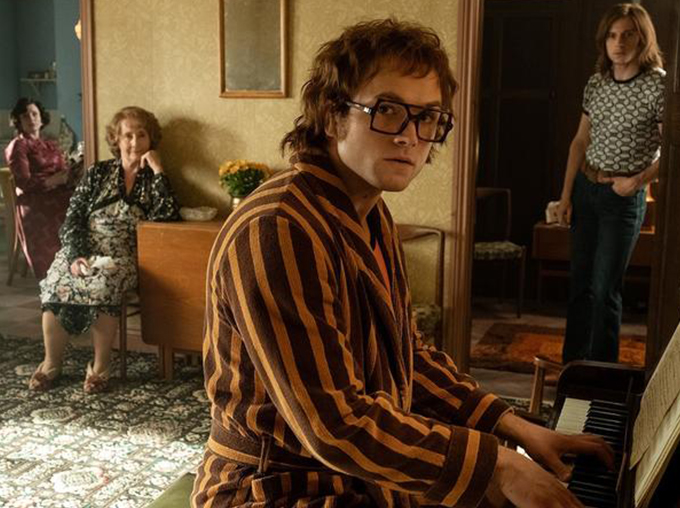 Pacific Media Watch Newsdesk
The Cook Islands censor has backtracked on its initial decision to ban Rocketman.
Instead, the Cook Islands Internal Affairs has followed the New Zealand censor's classification and rated the film R18, reports Cook Islands News.
The censor announced the ban last week, after Samoa banned screenings of the film due to its homosexual content.
However, the announcement was met with public backlash, including a local lawyer threatening legal action if the ban were to go forward.
READ MORE: Israel Folau 'misuses' Bible to justify hatred, says Samoan Minister
A Cook Islands News editorial acknowledged Internal Affairs Secretary Anne Herman and Chief Censor Dennis Tangirere's decision to cancel the ban.
"It's difficult to do a public about-turn – we all know that. So Herman and Tangirere deserve acknowledgement for their willingness to listen to public opinion and reverse Internal Affairs' initial position."
Te Tiare Association secretary and LGBTI spokesperson Valery Wichman welcomed the about-turn from the Secretary of Internal Affairs reports the Cook Islands News.
"We were happy that it was not banned or condemned but rated 18," she said.
Fundamental human rights
"This means that our fundamental human rights have been upheld. We can now enjoy another expression of art and a good story." 
However, the owner of the empire cinema Kathleen Napa-Bergin claimed that she was not informed about Internal Affairs decision to cancel the ban.
The cinema has not screened the film since the censor's request to pull it 10 days ago and as its license run has now ended, it is unlikely that it will be screened again.
Cook Islands News editor Jonathan Milne hopes that this will change.
 Special screening
"I hope Empire Cinema boss Pa Napa can somehow negotiate to bring it back for a special screening – and if he does, I'll happily pay my 11 bucks to see it," he wrote.
"Because, by all accounts, this is not a raunchy, sexual film."
"If anything, it is an inspiring story of a young man's triumph over the demons of drugs, alcohol and abuse."
"It offers hope to young adults trying to make sense of who they are in a confusing world."