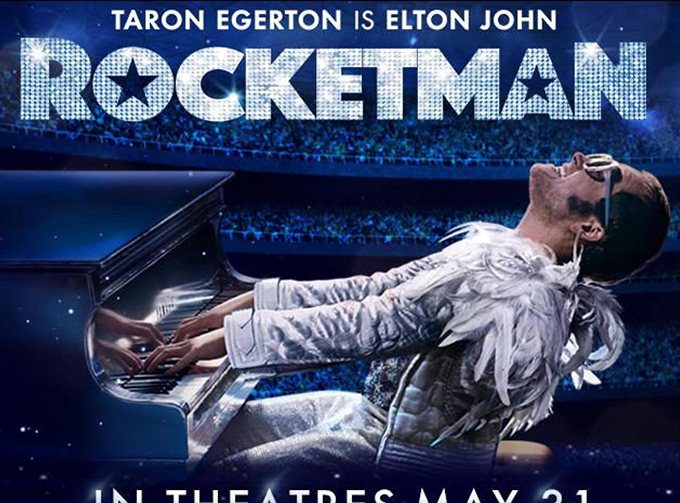 By Justin Fa'afia in Apia
The Samoa Censorship Board has banned the screening of Rocketman – a biographical movie about the life of British rock star Elton John.
"Unfortunately due to censoring issues, we have had to cancel Rocketman," the Apollo Cinemas Samoa stated during a Facebook update of its movie screenings for the week.
The cinemas confirmed that the movie was not approved for screening.
READ MORE: Elton John protests over the censoring of Rocketman
This is the second time the Samoa Censorship Board has banned a gay biography – with the first being the movie Milk banned in 2009. This was based on the life of US gay rights activist Harvey Milk.
Samoa was only one of two countries which banned Rocketman, the other being Egypt. However, Russia has also stirred controversy by censoring parts of the film.
Directed by Dexter Fletcher and written by Lee Hall, the film follows Elton John's early days as a prodigy at the Royal Academy of Music to his musical partnership with Bernie Taupin. The film is titled after John's 1972 song "Rocket Man".
Members of the Samoan fa'afafine community have expressed their dismay at the ban with some calling it a "disappointment".
'Selective morality'
The international community has also reacted with Tuisina Ymania Brown, the co-secretary general of Geneva-based non government organisation International Lesbian, Gay, Bisexual, Trans and Intersex Association (ILGA), calling the ban a "selective immorality" approach.
"This movie is a creative piece of work that should be celebrated as art, now we are saying that art that celebrates fa'afafines are not allowed?"
Tuisina said the decision should have been taken more seriously.
"We should not censor issues that are so open yet accept Filipino movies which seem to promote infidelity among neighbours and family members. This is the board being selective on their perceptions of immorality."
According to Tuisina the banning of Rocketman which celebrates the life of an artist is ironic given that the Censorship Board allows movies that contain extreme violence against women, gender based violence, infidelity and other issues they perceive as immoral.
"The power of the Church has now reached into censoring the celebration of art. There are more important issues we should focus on, such as gender-based violence, Church paying taxes and other much more vital issues."
Rocketman was released on May 30 and by June 4 had grossed US$67.2 million in the box office.
Attempts to reach the Samoa Censorship Board were unsuccessful and no public statement has been issued regarding the ban. The board consists of representatives from the Church.
Justin Fa'afia reports for Newsline Samoa.