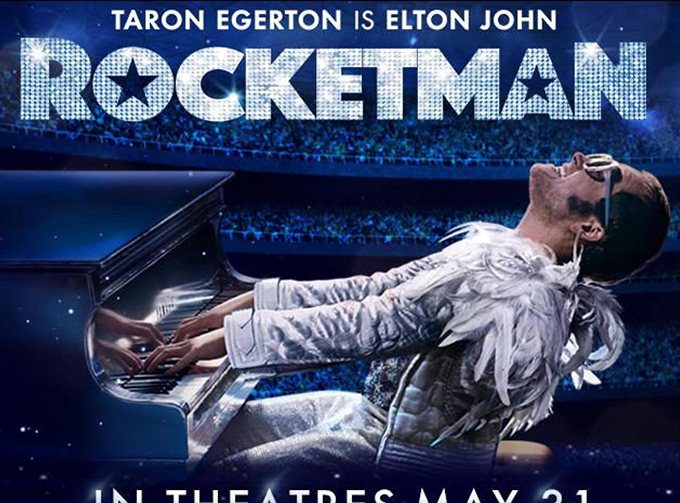 Pacific Media Watch Newsdesk
The movie Rocketman is likely to be banned in the Cook Islands, despite having already been in the cinema for a week, reports the Cook Islands News.
The film, a biography of English pop singer Elton John, was banned in Samoa last week due to its graphic depiction of gay sex.
"We might go the same way," chief censor Dennie Tangirere told the Cook Island News.
READ MORE: Inside Samoa's Rocketman ban
The proposal has worried Cook Islands' LGBTI community, as it did across the Pacific.
Samoa's principal censor had told local media the film did not "go well with the cultural and Christian beliefs of Samoa".
Tangirere acknowledged that other films had previously been censored in the Cook Islands on"religious grounds".
"We have banned films here before for containing homosexual content," he said.
Rocketman is billed as a musical fantasy about Elton John's breakthrough years. It has received critical acclaim overseas.
It was released at the local empire cinema on June 6 and has screened about seven times since. The movie was not screened on Friday last week, with cinema management citing "technical issues".
Cook Islands News understands the movie is unlikely to be screened again at the cinema, a family business run by Pa Napa.
When questioned as to why the film was already being screened at the cinema, Tangirere stated that he was usually provided with a list of films cinemas prior to their screening, but this did not happen last week.
So he was oblivious to the fact that Rocketman would be screened here.
"I usually watch the films before they are screened. However, Napa was late with the list last week," Tangirere said.
The looming ban has drawn criticism from the local LGBTI community, with the secretary of Te Tiare Association Valentino Wichman saying: "Rocketman is just another film which people should have the freedom to watch.
"Banning films based on certain grounds affects people in different ways. Actions like this brings up certain views and emotions which can be damaging."
"The ban may bring unwanted attention to members of our community and may reignite certain attitudes which are better left somewhere else. The message to the community is that this ban does not mean that we (the LGBTI community) are less normal, or that we should feel angry and sad," said Wichman.
"We are an integral part of this community and to a large extent are socially accepted members of our society."
In both Samoa and the Cook Islands, sodomy is an illegal act.
"These archaic laws have never been used, however the fact that they are there and can be used is a worry for our community."
Wichman promised to follow up with the censor office regarding the ban and encouraged people to still watch the film.
"You can still get a copy from overseas and watch it in your homes."