Speeches made by US Vice-President Mike Pence and Chinese President Xi Jinping to the APEC delegates during the leaders summit in Port Moresby at the weekend. Video EMTV News
Pacific Media Centre Newsdesk
Already surrounded by mounting controversies, the 2018 Asia Pacific Economic Cooperation (APEC) summit has been another disappointment for its members as it comes to an end.
This is the first time in its history that the summit has ended without any formal leaders' joint statement – due to disagreements over the US-China trade war, reports EMTV News.
Referring to the US and China – "the two giants in the room" – they were unable to agree due to their division over trade, said host Prime Minister Peter O'Neill of Papua New Guinea.
But O'Neill reassured the press that the chairperson of the APEC summit would release the statement "this afternoon" – yesterday.
READ MORE Chinese president bound for PNG as controversy mounts over APEC 2018
Allegation of theft
The Chinese President Xi Jinping said that the countries that embraced "protectionism were doomed to failure," implying the US "America First" policy.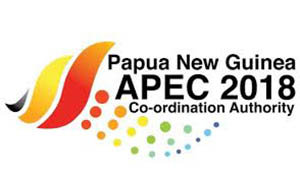 US Vice-President Mike Pence later said that the US had great respect for President Xi and China.
"But in the [US] President's words, China has taken advantage of the US for many many years, and those days are over," Pence said.
Vice-President Pence also accused China for theft of intellectual property on an "unprecedented scale".
"China has tremendous barriers, they have tremendous tariffs and as we all know their country engages in quotas, forced technology transfers, intellectual property theft, industrial subsidies on an unprecedented scale," said Vice-President Pence.
But in his speech, President Xi said that his Belt and Road Initiative (BRI) was an open platform for cooperation.
"It is guided by the principle of consultation and collaboration for shared benefits, it is not designed to serve any hidden geopolitical agenda, it is not targeted against anyone and it does not exclude anyone," said President Xi.
"It is not an exclusive club that is closed to non-members, nor is it a trap as some people has labelled it, rather the BRI is a major and transparent initiative with which China shares opportunities and pursues common development with the rest of the world," he said.
US-China fight for influence
Although China has already been funnelling millions of dollars into the Pacific to gain its influence in the region, US also bought its 500 marines and Navy servicemen to Papua New Guinea to bolster its massive security operation just before the summit.
Yet Vice-President Pence clearly warned in his speech not to accept the foreign debt as this could compromise the sovereignty of the country.
"Let me say with great respect to all the nations across this wider region, and the world, do not accept foreign debt that could compromise your sovereignty. Protect your interests preserve your independence and just like America always put your country first," said Vice-President Pence.
He also reaffirmed US President Donald Trump's words, "we want to strengthen the relationship between our two countries and improve the lives of our citizens," he said.
The next time when the two world leaders will come together will be in Argentina for the G20 summit due on November 30.
The Pacific Media Centre republishes EMTV News items with permission.