As polling draws to a close in Papua New Guinea this weekend and with counting still underway, Pacific Media Watch looks back at the highs and lows of the country's 2017 general election.
Feelings of "anticipation, excitement" first gripped Papua New Guinea as polling opened last month.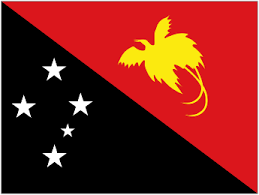 Auckland University of Technology doctoral candidate Stephanie Tapungu and her husband Kenneth told PMW's weekly Southern Cross radio programme on 95bFM that rising female representation and online engagement were a source of hope.
The PNG Electoral Commission reports the number of female candidates standing in the two-week election beginning on June 24 comprised 165 of the total 3332 candidates.
The only province that did not register a female candidate is West New Britain.
Kenneth Tapungu told Southern Cross:
"There's been a rise in women's numbers, candidates, and this has in a way really changed the dynamic of the game itself and this has really challenged the existing status quo of elections and campaigns."
But the anticipation and excitement was short-lived and quickly descended into condemnation of the state of the electoral common roll as thousands reported they had not been listed, despite registration, and also disruptions as reported a week later on PMW's Southern Cross.
Ballot paper chaos
In Lae, students set fire to ballot papers in protest, while others at Unitech missed out on voting as only 1100 ballot papers arrived for a voting population of 5000.
Similar stories were echoed across Papua New Guinea as 4000 to 5000 students in Goroka were denied the chance to cast a ballot.
At the University of Papua New Guinea, voting again did not take place due to a lack of ballots.
Only 1200 ballot papers arrived from the Electoral Commission instead of the expected 5000.
Allegations of corruption, calls for resignations, and fears of a dictatorship soon emerged, even as Prime Minister O'Neill shrugged off polling chaos.
He told EMTV News the 2017 elections were a "dramatic change" from the previous three due an apparent lack of violence and no "hijacked" electoral process.
"I hear comment from election observers that delays like this are common in developing country elections, particularly with remote and rugged terrain and diverse cultures," O'Neill said.
Fears of dictatorship
But O'Neill's comments did nothing to dissuade Gary Juffa, Oro's current governor and an opposition candidate in the elections, from expressing his fears Papua New Guinea was heading for a dictatorship.
"We are inching closer to dictatorship and ensuing bloodshed and violence that must come from the hostility towards it. But like lemmings and sheep, we are led to that reality with little resistance at all. Is this the Papua New Guinea we all believed in once upon a time?"
Juffa claimed the elections have been rigged – "deliberately set to fail" – due to fraud and issues at the polls.
Peter S. Kinjap reported for Asia Pacific Report that rival Ialibu candidates had also accused O'Neill of "rigging" the elections "from the start".
The plethora of missing voter details across Papua New Guinea, despite concerted efforts made to update them, was further evidence of the country's fall from democracy, Juffa said.
"This will mean that democracy certainly did not prevail in this instance. In fact, many will probably agree that come the end of these elections, democracy was hardly a reality everywhere in Papua New Guinea."
PNG Attitude's Keith Jackson said recent developments mean the international election observer team are "duty bound to investigate when reaching their conclusion on whether this election has been free and fair and provided a just result".
Election disruptions, problems
Enga's vote being deferred amid election disruptions and polling problems were some of the developments called to mind, he said.
Also amidst all of the chaos at the polls Electoral Commissioner Patilias Gamato told reporters he would not resign in his quest to ensure the general election is "run smoothly".
A day after Gamato's statement, four senior election officers were arrested for carrying K185,000 (NZD$80,000) in cash and suspicious documents, cancelling Port Moresby's one-day polling.
There are also fears the elections could be deemed a failure, Kenneth Tapungu told Asia Pacific Report yesterday.
He says Prime Minister O'Neill voted in his village – Kauwo, in Pangia Southern Highlands province – on a Sunday, which contravenes the country's constitution.
Stephanie Tapungu, whose countenance was positive as polling opened, now reflects:
"The elections were planned to be a failure from the start. It started out positive, but so much happened – from ballot boxes being lost and mix ups, to deferral of counting and polling, and the suspension of election managers. This election was just full of drama."