By Peter S. Kinjap in Port Moresby

Papua New Guinea's Lae Metropolitan Police Superintendent Anthony Wagambie Jnr has confirmed that ballot papers were burnt at the University of Technology (Unitech) polling booth within the campus.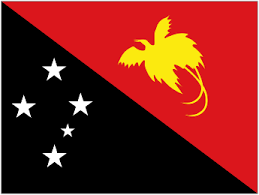 He said the destruction of ballot papers was an offence and any issues relating to shortage of ballot papers or common roll issues would be addressed by the Assistant Returning Officer and Returning Officer of the PNG Electoral Commission.
Two prime suspects have been apprehended by police in Lae while one is still being sought. His identity is known to the police.
The two suspects had got on a 25-seater bus parked outside the campus with a large group of people.
Police monitored them and a Mobile Squad Unit and Sector Patrol Unit intercepted them along the speedway, and then escorted the bus with the occupants to Lae police station.
The two suspects were identified and have been detained for further questioning.
They are from Southern Highlands and Hela provinces, while the third suspect is from Enga province.
Claimed to be students
The suspects claimed to be students while one claimed to be a former student who graduated recently and is now employed by the university. The university administration has not confirmed this.
The 25-seater bus has also been grounded at the Lae police station while the driver and crew are being questioned.
Unitech was given only 1100 ballot papers for a voting population of more than 5000 while the University in Goroka (UOG) voting population of between 4000 to 5000 was denied aa chance to cast a ballot.
UOG was never gazetted as a polling venue even though the Eastern Highlands provincial election manager included it in his recommendation to the Chief Electoral Commissioner.
At the University of Papua New Guinea (UPNG) at Gerehu, Port Moresby, voting did not take place because of a lack of ballots, Asia Pacific Report's special campus correspondent reported. Only 1200 ballot papers arrived from the Electoral Commission instead of the expected 5000 and there were many complaints about the absence of names on the rolls of people who had registered.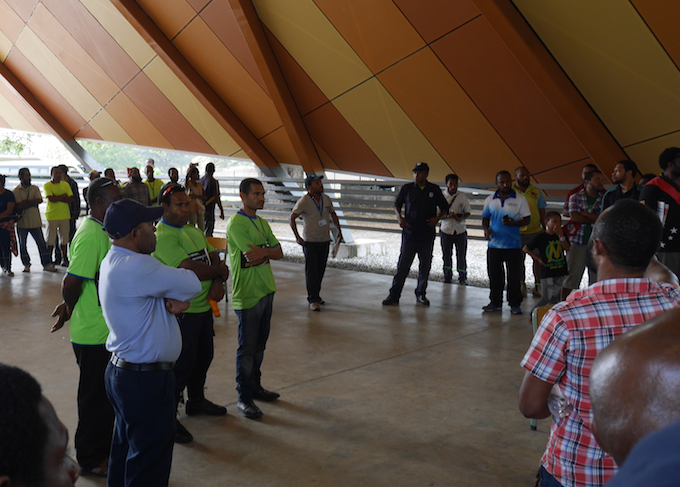 National Capital District (NCD) Elections Manager Terence Hetinu and his assistant Roslyn Tobogani have been removed and replaced with new officers for today's polling after both had been caught on Tuesday reportedly in possession of large sums of money and a document signed between Hetinu and a Port Moresby candidate.
Although Electoral Commissioner Patilas Gamato defended his staff, saying the money was for the payment of election officials, Port Moresby police said they would continue a full investigation after the elections and lay charges.
Commissioner Gamato has appointed two senior electoral officials as replacements —  Provincial Election Manager Alwin Jimmy as the new NCD Election Manager, and Kavanamur Bale as Assistant Manager.
Candidates demand removal
Gamato announced the appointments when he met with candidates at Electoral Commission headquarters on Wednesday afternoon.
The candidates in Port Moresby had petitioned Gamato, demanding the removal of Hetinu and  Tobogani after they were detained by police on Tuesday.
While police searched Hetinu's car, they also found an agreement signed between a Port Moresby Regional Seat candidate and the then NCD Election Manager.
New election manager Jimmy assured the media, Port Moresby candidates, voters in Port Moresby and the people of Papua New Guinea that today's NCD election would go ahead as scheduled.
Although only one day into his new job, he said he would make sure he delivered a successful polling day for Port Moresby.
He also apologised to the people of Papua New Guinea about what had happened.
Another elections twist
In another elections twist, the Electoral Commission office has reportedly more than K36 million (about NZ$15.4 million) owing to its suppliers from the last general election in 2012. Those suppliers were reportedly not paid.
Gamato said he was aware of the outstanding payments and had put the claims through the government payment system.
In Goroka, polling in rural areas has been delayed because the helicopter company hired to dispatch ballot papers and officials to the designated polling areas wanted payments paid upfront before airlifting the ballot papers and officials to the sites.
Goroka rural voters are still waiting for the ballot papers to arrive for polling while polling in areas with road access have been completed.
Peter S. Kinjap is an Asia Pacific Report contributor.