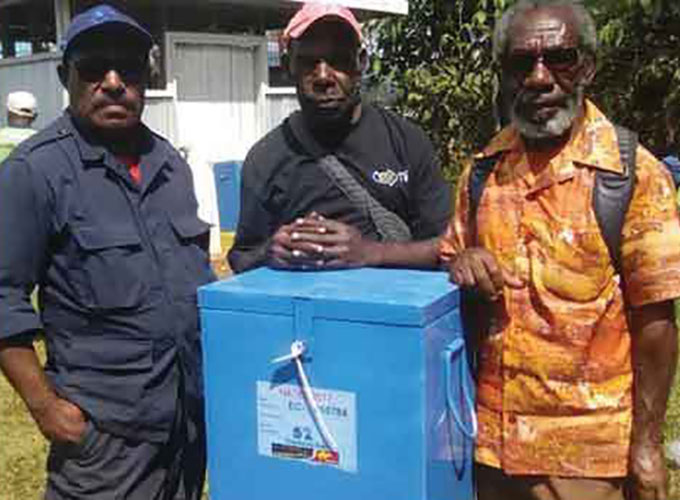 By Zachary Per in Madang
A three-member polling team has told of how they had to walk for hours carrying two ballot boxes, crossing 11 rivers and sleeping at a village to accomplish their task in Papua New Guinea's general election.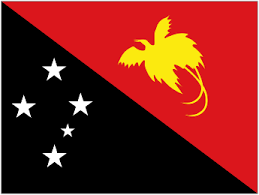 Polling Team 52 was led by presiding officer Eric Inamuga and included polling official Joe Bais and police officer Fred Rimbao.
They were in charge of the 572 marked ballot papers for the Goroka Open electorate in the Highlands.
They were sent to remote Wessan in the Goroka electorate on the border of Eastern Highlands and Madang.
Inamuga said they travelled on Monday by helicopter to Wessan but could not land because the pilot was unable to identify the site.
"We returned to Goroka and made the second trip to Wessan the next day. We were dropped off at the Simili polling station to conduct polling there," Inamuga told The National daily newspaper.
"We finished around 3 pm and waited for pick-up. The helicopter did not return so we spent the night with the locals at Wessan."
They waited for pick-up until 1.30pm on Wednesday and decided to walk to Madang to catch transport to Goroka.
"We crossed 11 fast-flowing rivers, including the Ramu River. The water came up to our chest and neck.
"We braved through and managed to get to Kesevai along the Madang Highway about 6.30pm. A police team and an official election vehicle picked us up at 7pm on Wednesday."
Police officer Rimbao said they had to spend around K120 (about $52) for accommodation, meals and other incidentals to do their election job.
Loop PNG reports today nearly three-quarters of Papua New Guineans have started voted, according to the PNG Electoral Commission. The rest will vote within the 14-day ballot period.
Port Moresby voters in the National Capital District (NCD) began their one-day polling today after the postponement from Tuesday.