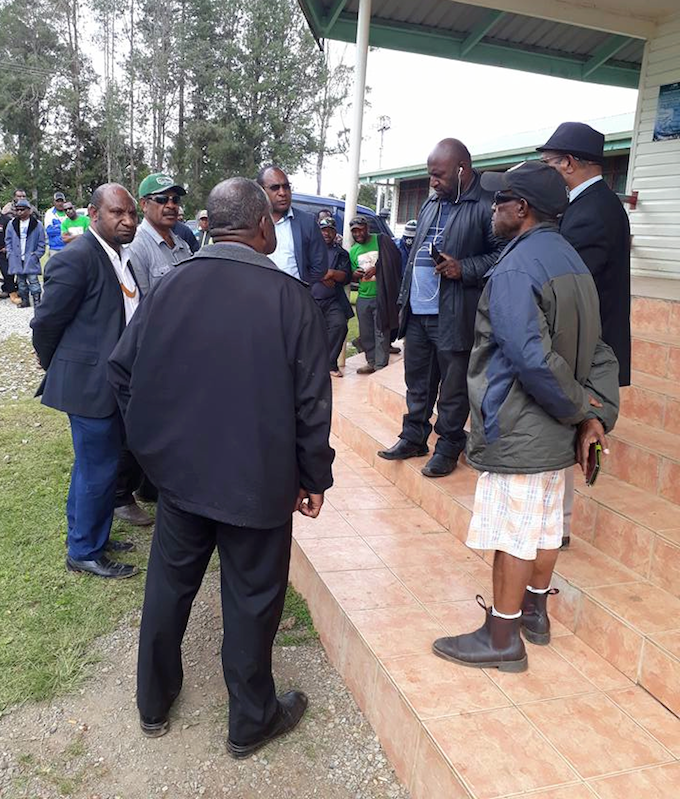 By Peter S. Kinjap  
Candidates contesting Papua New Guinea's Ialibu/Pangia Open Electorate in the Southern Highlands province have accused Prime Minister Peter O'Neill of "rigging" the country's national elections.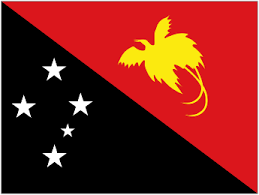 "Today confirmed everyone's worst fears – these elections were deliberately rigged from the start," said Stanley Liria, one of the candidates who signed a formal protest letter with election manager David Wakias before polling began in the electorate.
The open electorate is where Prime Minister O'Neill is the incumbent MP.
The rival candidates claimed in their letter the electorate was not ready for polling today.
The candidates are Jerry Kiwai, Nepoleon Rema, Tua Yasa, Stanley Liria, Justus Rapula, Leonard Pangepea and Dr Sam Kari.
At a meeting at Ialibu District Office, they unanimously agreed that certain issues be "properly addressed" before polling started.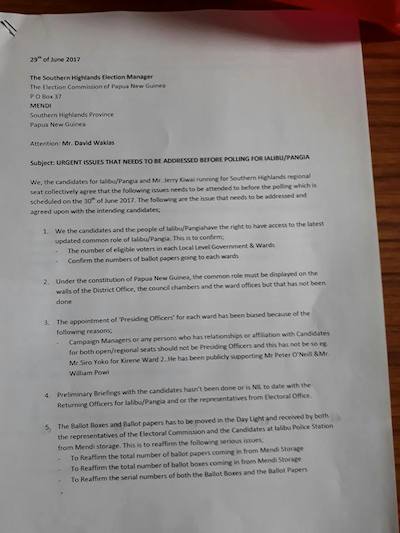 Their letter was registered with the manager Wakias.
'Treating people like dirt'
Candidate Liria said people were fed up with corruption, dictatorship, lying, stealing, and "treating people like dirt".
He said the people of Ialibu-Pangia were peaceful and hard working, and had the right to choose their new leader through a "fair, transparent and honest" process.
"O'Neill is denying you this constitutional, democratic right," Liria said.
All candidates, apart from O'Neill, had "through blood, sweat and tears" visited the entire electorate on foot and seen the "disastrous lack of services and conditions" people had to endure, Liria said.
Claiming that polling day had confirmed fears that the elections had been rigged, Liria added on his Facebook page:
"No common roll, politically appointed presiding officers, failure to brief candidates, failure to select impartial political officials, failure to release lists of all polling officials — including 7 wards from Imbonggu within Ialibu-Pangia electorate [and a previously] … undefined ward in the electorate."
These issues represented grave concerns for the integrity of the Ialibu-Pangia elections, and so the contesting candidates had served notice with manager Wakias.
"We have been robbed, and not only Ialibu-Pangia but all of PNG will suffer like never before."