Prime Minister Peter O'Neill casts his vote in home village of Kauwo. Video: EMTV News
By the EMTV News elections coverage team
Papua New Guinea Prime Minister Peter O'Neill has finally cast his vote in the general election.
O'Neill voted in his local village, Kauwo, in Pangia Southern Highlands province yesterday, reports EMTV's Theckla Gunga.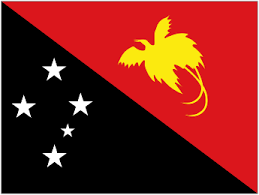 Before polling began, the community had a church service.
Polling for Ialibu-Pangia was deferred for two days following complaints and a petition by candidates over missing ballot papers and appointment of presiding officers among other concerns.
Earlier, after Friday's polling hold-up in the Southern Highlands, O'Neill called for election delays to be put into perspective.
He claimed the 2017 elections had been a dramatic change from the previous three elections where there was violence and the electoral process had been "hijacked".
Speaking from Mendi, the incumbent Prime Minister said voting in his province had been delayed, but it is better to wait and ensure the process was run properly.
'Understand the hardship'
"While the delay is disappointing, we understand the hardship and the difficulties that election officials are going through," O'Neill said.
"Putting this in perspective, I hear comment from election observers that delays like this are common in developing country elections, particularly with remote and rugged terrain and diverse cultures."
The Prime Minister said the leaders he had spoken with were pleased with the manner in which the election was taking place and the public's reception to the election process.
"Unlike previous elections, there is relative calm in this province and other provinces," O'Neill said.
He said there had been very good campaigning conducted in Southern Highlands province, and around the region.
"This was not the experience of 2002, 2007 and 2012 where certain candidates hijacked the election process.
"People must not forget the failures and hardship or previous elections.
"In 2002, in Southern Highlands and Hela provinces, there were seven failed elections."
EMTV News stories are republished with permission.