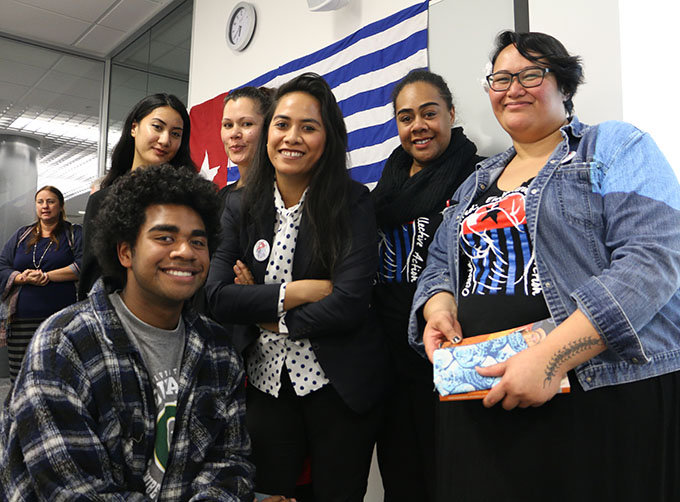 By Husain Malvi
The first event of the 4th World Journalism Education Congress conference 2016 got under way at the JERAA and Pacific preconference last night with an inspirational korero from Oceania Interrupted about "Free West Papua".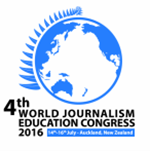 Sharing the issue of "freedom" for West Papua, which has remained under conflict for more than 50 years, the all-women Pacific cultural activist group facilitated by Leilani Salesa of Samoa gave a challenge for community groups and citizen media.
Speaking to media educators and journalists from Australia and the Pacific at Auckland University of Technology, the group outlined the "kaupapa" of the stunning actions they have been taking to make people aware of the atrocities faced by indigenous people of the region.
Oceania Interrupted began on December 1, 2013, to raise awareness about the Morning Star flag-raising issue – the traditional flag of liberation is banned in Indonesia — among the people of New Zealand and across the Pacific.
Salesa said Oceania Interrupted was seen as having a key role in bringing West Papua to the Pacific community and many of their actions were achievements because they got support at grassroots level.
Oceania Interrupted plans to take up other actions in future.
Leilani's brother, Toeolesulusulu Associate Professor Damon Salesa, director of the NZ Institute of Pacific Research, will open the Journalism Education and Research Association of Australia (JERAA) and the Pacific at AUT today.
The WJEC participants will be welcomed at a powhiri this evening.
Te Rito Peyroux of the Cook Islands described how art and solidarity campaigns were communicating to ordinary people.
Downplayed in mainstream
The group criticised how the New Zealand government had downplayed the issue with mainstream media because of trade ties with the Indonesian government.
They also spoke about a petition that has been launched in New Zealand in support of the Papuans.
"Empowering collective action is important and all of us play a part in this freedom for West Papua," said Salesa.
"Sharing the message for us is the key part of what we do within our own communities.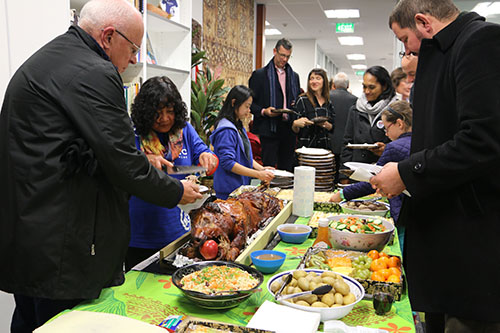 "West Papuans are Pacific people and are our brothers and sisters. We try to use art forms to share the message and we stand in solidarity for the people.
Kalisiana Buliruarua, of Fiji, said: "A lot of us have committed a big part of our lives to this cause because we believe that one day the people of West Papua would become free.
"It takes the efforts of all of us to do this but we are all dedicated towards this,"she said.
Anua Henry recited a poem about the issue.
The Oceania Interrupted group then joined the media educators and journalists at AUT's Pacific Media Centre for a traditional Fiji lovo, or Filipino lechon welcome meal.
Husain Malvi is an international communication student from Unitec. He, Kendall Hutt, Ami Dhabuwala and TJ Aumua of AUT are covering WJEC16 for Asia Pacific Report.