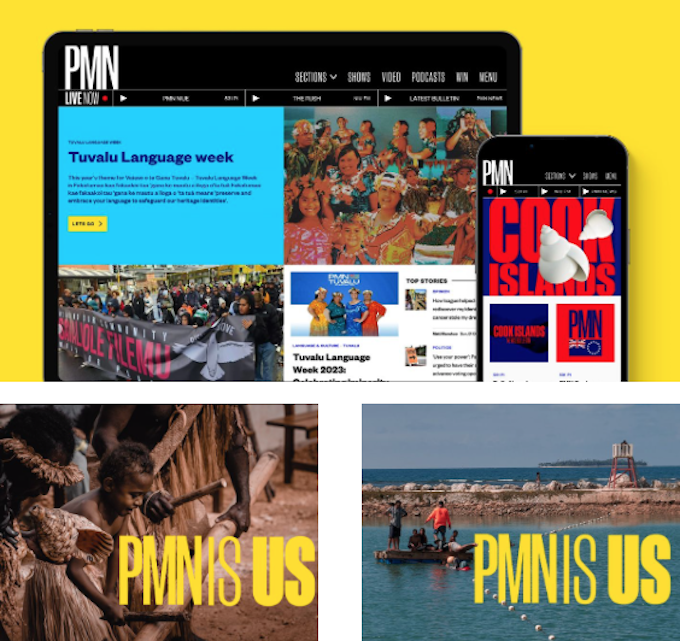 Pacific Media Network (PMN) has continued its transition into the "Moanaverse" with a new digital home for its news and media
PMN said in a statement it was pleased to reveal its new website that "ensures the future of Pacific storytelling, radio and news media continues to connect with its growing online audience".
Pacific communities were at the heart of the new website www.pmn.co.nz, said CEO Don Mann.
"PMN's new digital platform is all about serving the Pacific community. The stories we share deserve an online space that upholds the mana and respect of Pacific people," he said.
"We have an obligation to provide a digital home that best serves the interests of the Pacific community."
The redesigned site makes it easier to discover its brands — Niu FM, 531pi, PMN News — and its 10 language programmes all in one place.
Included in the refresh was a branding approach that seeks to connect and be relevant with an increasingly digitally savvy Pacific youth audience.
The project was completed within a year and was led by web agency Daylight Group, the team behind award winning site The Spinoff.
"We liken our online space to a digital version of a kupega or upega: a net that seeks to contain Pacific knowledge that sustains us and to share this koloa across the Moanaverse," Mann said.
The main colour tapa black is an intentional neutral backdrop that "holds the vibrancy of our islands".
The site is said by PMN to be mobile-friendly, optimising the display for any screen size so content can be accessed "on the go".