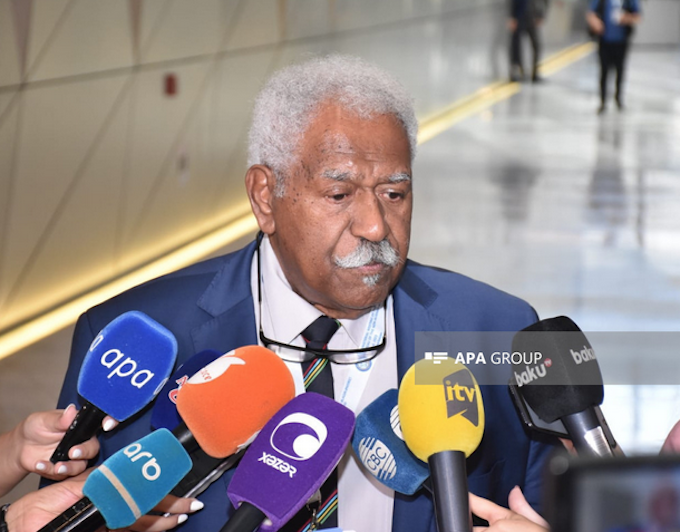 Kanaky New Caledonia's parliamentary President (speaker) Roch Wamytan says it is time for France to end colonisation in the Pacific territory.
Speaking to journalists while in Baku, Azerbaijan, for the Non-Aligned Movement (NAM) ministerial meeting last week, he said: "It is time for France to grant independence to New Caledonia."
Wamytan, president of the Territorial Assembly in Noumea, noted that France had made New Caledonia its colony for more than 160 years, reports APA.
He said the page of colonisation should be closed and that Kanaky New Caledonia should be granted independence.
Wamytan thanked Azerbaijan President Ilham Aliyev for his statement on colonialism at the NAM meeting and emphasised that the president's words were an important support for the Kanak people to gain independence.