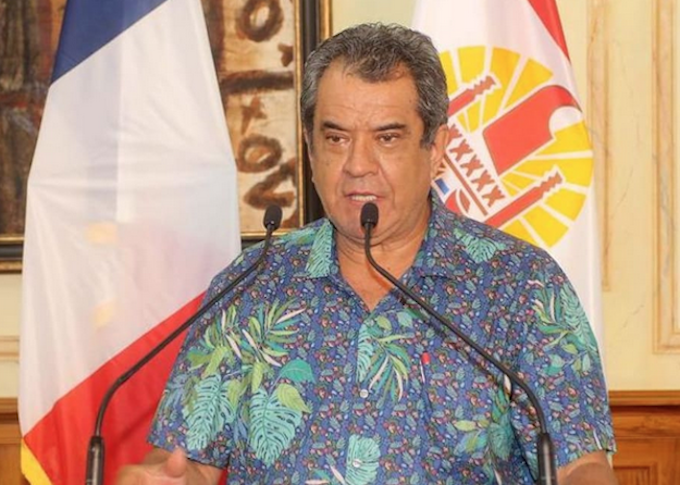 By Walter Zweifel, RNZ Pacific reporter
French Polynesia's President Édouard Fritch has warned of "chaos", should his party lose power to the pro-independence Tavini Huira'atira.
In last Sunday's first round of the territorial elections, his Tapura Huira'atira came second, winning 30 percent of the votes against Tavini's 35 percent.
Fritch's Tapura has now joined forces with the opposition Amuitahiraa to have a joint list of candidates in next week's run-off round.
Amuitahiraa failed to get enough support to qualify for the run-off but with the list merger, four of its candidates are allowed to stand again.
Fritch said French Polynesia is now in a "state of emergency" and could not be allowed to go towards independence.
The Amuitahiraa leader, Gaston Flosse, who runs the party despite being ineligible because of corruption convictions, has been campaigning for French Polynesia to become a sovereign state in association with France.
In the last elections in 2018, the Tapura won two thirds of all seats.
This article is republished under a community partnership agreement with RNZ.