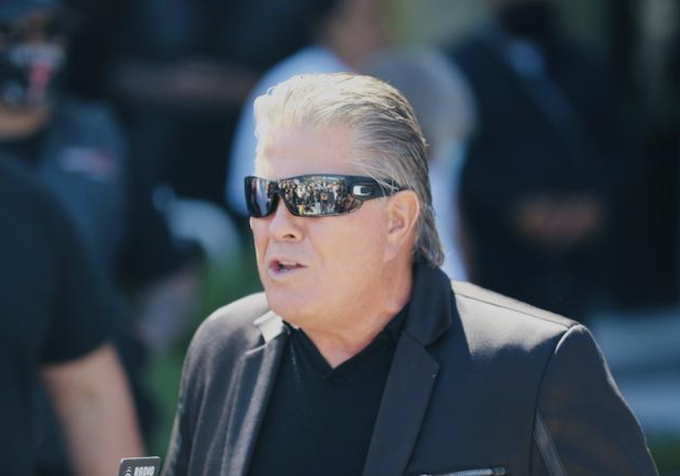 By Niva Chittock, RNZ News Reporter
New Zealand police are investigating an anti-vaccine protest attended by Destiny Church leader pastor Brian Tamaki.
A Destiny Church spokesperson confirmed Tamaki visited Christchurch over the weekend to give the Sunday sermon at the local congregation.
Tamaki also spoke at an event in a central park on Saturday, which the spokesperson described as a "picnic", not an anti-vaccine mandate protest.
They said once they learnt of Tamaki's visit, they asked him to speak at Saturday's event in Hagley Park.
Canterbury police district commander Superintendent John Price said enforcement action may be taken if breaches of covid-19 rules are found.
Tamaki has been charged three times after speaking at large protests in breach of Auckland's level three rules.
At the time of the first event, gatherings were restricted to a maximum of 10 people. There were around 1000 people at the protests.
Superintendent John Price said: "We encourage individuals attending protests to conduct themselves in a safe manner and adhere to current covid-19 orange restrictions, which are there to ensure the safety of all."
Destiny Church regularly meets in Christchurch's Cranmer Square for their weekend sermon.
This article is republished under a community partnership agreement with RNZ.