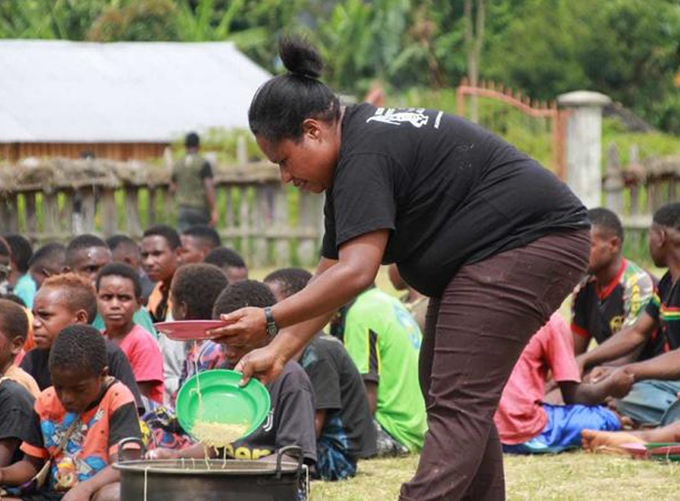 By RNZ Pacific
An aid group in West Papua has reported 182 civilians have died fleeing violence in the Highlands.
But the Indonesian military remains sceptical of the figures, which come as a war between pro-independence fighters and the state shows little sign of ending.
Since December, reports from the West Papua Liberation Army and aid groups have indicated that thousands have fled the conflict centred around Nduga regency.
READ MORE: West Papua, climate to top agenda at Pacific Islands Forum
Last week, the aid group Solidarity Team for Nduga said at least 182 people from the regency had died of famine and disease in displacement camps.
This is up from a July estimate of 139 deaths, and the group now estimates there are tens of thousands displaced.
Among the dead were 92 children, it said. It claimed there were more than 3,400 school children among the displaced who had been unable to resume studies.
Citing data from a church, a volunteer NGO team and testimony from displaced peoples, it estimated more than 34,000 people had fled Nduga.
Since military and police operations began in Nduga following a violent pro-independence attack, the aid group said "there have been a number of public facilities such as schools, houses of worship and auxiliary health centres, which have been damaged or burned, including homes of residents".
But an Indonesian military spokesperson, Eko Daryanto, told the Jakarta Post the data might have been mis-interpreted.
Government figures have reportedly shown that 53 people have died in the displacement camps.
Solidarity Team for Nduga has called for the immediate withdrawal of police and military in Nduga and for the government to open access to journalists, rights groups and humanitarian workers.
This article is published under the Pacific Media Centre's content partnership with Radio New Zealand.