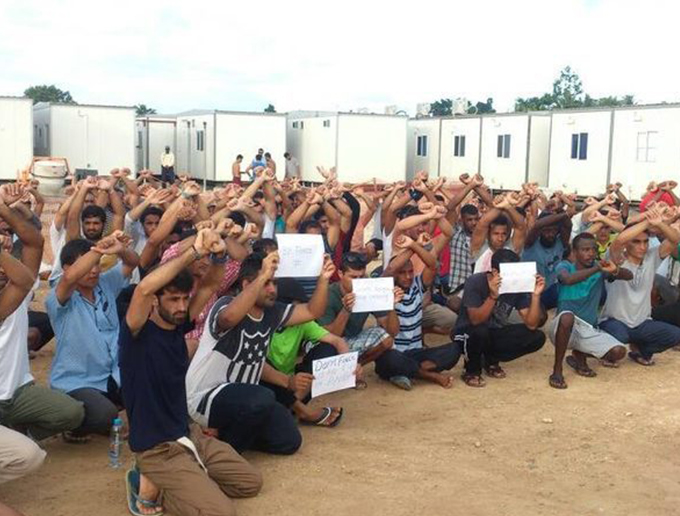 By RNZ Pacific
The Australian government has conceded it won't meet its target of resettling 1250 refugees held on Nauru and Manus Island.
Home affairs minister Peter Dutton said on Sunday the US had hampered its deal with Australia by rejecting more than 300 refugees.
He told the ABC they were rejected for various reasons and he didn't think the target of the 2016 deal would be met.
READ MORE: Manus Island refugee granted Swiss asylum to fight on
Refugee advocate Ian Rintoul said that leaves several hundred people without any clear resettlement plan.
"It's interesting that the Australian government has now admitted that, it's something that it had denied or tried to avoid even from the very beginning of the deal, but now that it's a very public admission that the US deal is seriously flawed, the pressure is on the Australian government to provide resettlement options."
Ian Rintoul said Australia should also take up New Zealand's offer to take 150 of the refugees.
This article is published under the Pacific Media Centre's content partnership with Radio New Zealand.