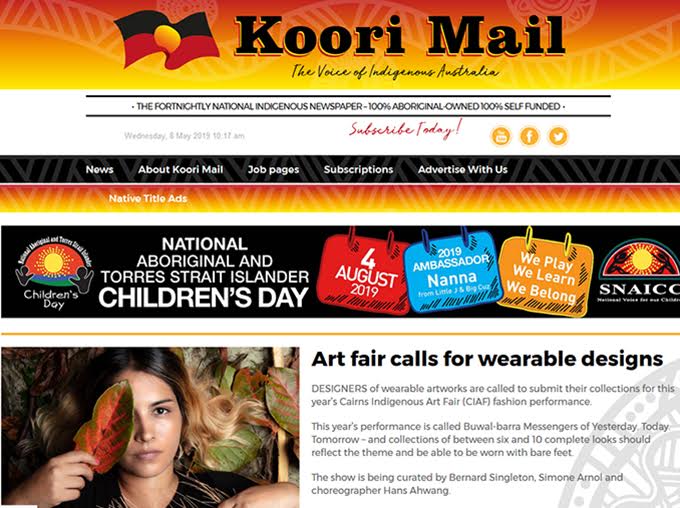 Pacific Media Watch Newsdesk
The Koori Mail, after awaiting permission from the Kapeen family, has announced with great sadness the sudden passing of Koori Mail chairperson and Bundjalung elder, Russell Kapeen.
"Uncle Russell" passed away on Saturday, May 4, in his home at Coraki, NSW, the Koori Mail statement said. He was 72.
The Koori Mail is proudly owned by five Aboriginal organisations within the Bundjalung region, one of which, the Coraki based Kurrachee Aboriginal Co-operative, Uncle Russell helped establish and lead.
READ MORE: Press Council welcomes first Indigenous member – Koori Mail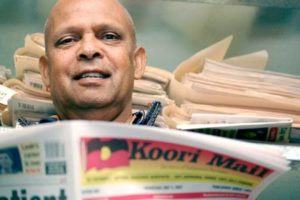 He proudly served on the Koori Mail Board since 1993, and was the chairperson since 1995, dedicating a total of 26 years to the voice of Indigenous Australia.
Uncle Russell was a fierce advocate for the well-being of Aboriginal and Torres Strait Islander people and communities throughout NSW and beyond, and was an extremely dedicated and loving family man and community member.
From the Koori Mail Board, staff and our team of writers and correspondents around the nation, we send our deepest condolences and thoughts to the Kapeen family and extended families, and to the communities of the Bundjalung nation during this time.
The Koori Mail will close our office for the day when arrangements for Uncle Russell's farewell have been confirmed. We ask that our supporters, readers, advertisers and colleagues acknowledge that this is our responsibility to cultural protocol and will advise of office closure day and times accordingly.
The Koori Mail asked, and received permission from the Kapeen family to use this photograph. It also acknowledged and provided a warning that this image may cause some distress to Aboriginal and/or Torres Strait Islander persons.