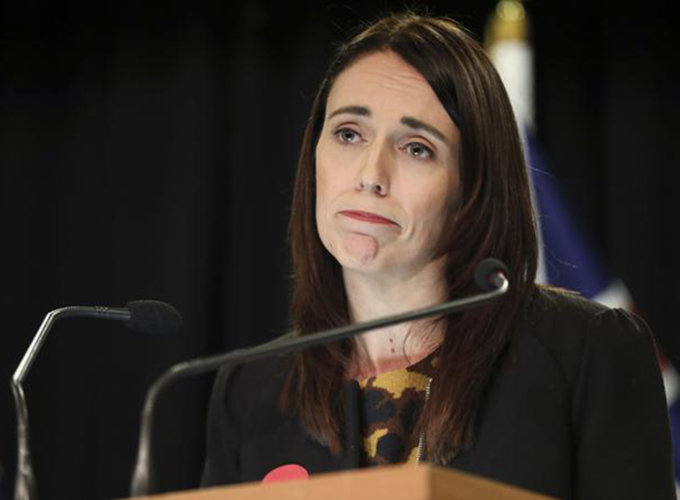 By RNZ News
Prime Minister Jacinda Ardern has announced that NZ and France will lead global efforts to try to end the use of social media to organise and promote terrorism.
The announcement comes in the wake of the March 15 Christchurch terror attacks.
Ardern and French President Emmanuel Macron will lead a meeting in Paris on May 15, that will bring together other world leaders and tech companies.
READ MORE: Sri Lanka blasts: Authorities wary over linking attacks to Christchurch and ISIS
Leaders and the chief executives of tech companies will be asked to agree to a pledge called the 'Christchurch Call' to eliminate terrorist and violent extremist content online.
"The March 15 terrorist attacks saw social media used in an unprecedented way as a tool to promote an act of terrorism and hate. We are asking for a show of leadership to ensure social media cannot be used again the way it was in the March 15 terrorist attack," Ardern said.
"We're calling on the leaders of tech companies to join with us and help achieve our goal of eliminating violent extremism online at the Christchurch Summit in Paris.
"We all need to act, and that includes social media providers taking more responsibility for the content that is on their platforms, and taking action so that violent extremist content cannot be published and shared.
'Tool for terrorism'
"It's critical that technology platforms like Facebook are not perverted as a tool for terrorism, and instead become part of a global solution to countering extremism. This meeting presents an opportunity for an act of unity between governments and the tech companies."
Ardern told RNZ Morning Report that since the attacks, there had been a clear call for New Zealand to take on a leadership role in combating violent extremism online.
"There is a role for New Zealand to play now in ensuring we eradicate that kind of activity from social media, in particular to prevent it from ever happening again. We can't do that alone," she said.
Ardern said she has met with a number of social media CEOs, including Facebook's Mark Zuckerberg, and is making progress on what can be done in practical terms.
"When we actually distil this down, no tech company, no country, wants to see online platforms used to perpetuate violent extremism or terrorism. We all have a common starting point.
"It all then comes down to what it is we are each prepared to do about it.
This article is republished under the Pacific Media Centre's content partnership with Radio New Zealand.