Pacific Media Centre Newsdesk
The controversial Nautilus Solwara 1 deep sea mining project has been accused of being another Papua New Guinean government "failed investment" on the verge of bankruptcy, claim campaigners citing a former attorney-general.
In a statement by the Deep Sea Mining Campaign, former PNG Attorney-General and Minister for Justice Sir Arnold Amet is quoted as saying: "Nautilus is propped up by US$15 million in loans from its two major shareholders, it's been forced to reduce its workforce and to terminate contracts for the construction of equipment."
"Even the production support vessel crucial to Nautilus operations has had to be shelved due to failure to pay the shipyard constructing it," he said.
READ MORE: Nautilus' stock plummets as deep sea mining litigation proceeds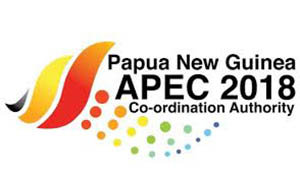 "And Nautilus is now virtually worthless with its shares at a new record low of less than 10c  each."
Deep Sea Mining Campaign said Nautilus was still desperately seeking funds for its flagship Solwara 1 deep sea mining project, while its commercial operation had been delayed ever since it first received its licence to mine the floor of the Bismarck Sea in 2011.
As a final attempt to save Solwara 1, Nautilus's two largest shareholders, Russian mining company Metalloinvest and Omani conglomerate MB Holdings, formed a new company to secure funding for the Solwara 1 project, but this rescue attempt has gone in vain.
"Nautilus is due to repay the US$15 million loans to Metalloinvest and MB Holdings on January 8. How will it achieve this? There's no likelihood of production starting until the end of 2019 or even later," said Sir Arnold.
Economic burden
"I am really worried that the PNG government invested heavily to purchase 15 percent of a company that will be a burden to our economy. Our country's over-extended finances may have to contend with a 15 percent stake in Nautilus' bankruptcy," he said.
Sir Arnold stated his position by urging the PNG government to terminate the contract with Nautilus so save the country's money.
"Wiser investors such as Anglo-American and Loews Corporation got rid of their shares early this year to reduce their exposure to risk. The PNG government should terminate its contract with Nautilus now before it sacrifices even more of our nation's funds," he said.
"In light of PNG hosting the APEC Summit at the end of this week it is important to highlight risky commercial ventures such as Nautilus Solwara 1 project that have used scarce public funds over environmental safeguards, regulatory frameworks and the livelihoods of our coastal peoples."
Papua New Guinea is hosting the 2018 Asia Pacific Economic Cooperation (APEC) summi later this week, which is said to have been a huge financial load for the economically challenged country.
While the PNG government prepares for the summit, the country is going through many health crises including re-emerging of eradicated disease such as polio, violations of human rights against the people of Paga Hill, and extravagant spending for 40 Maserati luxury sedans, reports Pauline Mago-King of Asia Pacific Report.