RNZ's Insight visits Papua New Guinea, which is due to host an APEC Leaders Summit next month. Video: RNZ Pacific
Papua New Guinea is about to host some of the world's most powerful leaders at the APEC summit. But as PNG's moment in the spotlight approaches, RNZ Pacific journalist Johnny Blades asks in a special Insight report today how the poorest of APEC's members is looking after its citizens at a time of social turmoil in the country.
Driving through the countryside on our way to Port Moresby, the surrounding hills were so parched it seemed that only the hardiest of trees could ever grow here.
But as my Papua New Guinean friend Junior said from behind the wheel of the Land Cruiser, the city was growing so fast it would probably soon spread well beyond the trees anyway.
Half an hour out of PNG's capital we stopped to get a drink at a roadside stall, where the desolation of not only the landscape but the local people came into sharp focus.
LISTEN: Johnny Blades previews APEC on RNZ Insight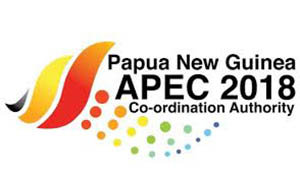 A middle aged man approached our Land Cruiser and asked whether we could give him, his wife, and their two small children a lift into PNG's capital.
His brow was pursed in troubled lines, the gauntness of his wife was striking. They climbed in, out of the searing dry heat of the Central Province seaboard, and the man introduced himself as Ken Auda.
He explained that he and family were heading from their village to Port Moresby General Hospital.
Despite chronic drug shortages at the hospital, they were desperate to get hold of painkillers for his wife who had cervical cancer, a leading killer of PNG women.
Struggling for a cure
"According to doctors' examination, they found that 'your wife will not live (for much longer)'," Auda explained.
"It gives me financial problems, but I know that I'm struggling my best for my wife to be cured."
His wife next to him stared out the Land Cruiser's front window, neither engaging in the conversation nor meeting eye. Their two kids were pre-schoolers. It was hard to tell the age of Auda and his wife. They looked around 60 but they could have been 40 – Papua New Guineans do not generally enjoy longevity.
Cervical cancer is just one of numerous health crises in PNG. Amid chronic shortages of medicines and complacencies around vaccination programmes, meant diseases like polio, malaria and TB have re-emerged, HIV AIDS is resurgent.
Shortages of basic drugs and supplies, echo shortages of health workers, rather like the situation in schools, where there are often not enough teachers for overcrowded classrooms, where up to 70 students can be taught at once, or funding shortfalls force closure.
Grassroots communities around this country of eight million people are resilient, but there's no escaping the lapsing state of basic services around the country.
Yet according to the current government, led by Prime Minister Peter O'Neill, a unique opportunity for prosperity looms on PNG's near horizon.
Biggest event
For the past four years, it has increasingly been preoccupied with preparing to host a meeting of leaders from major world powers, the biggest event to take place in this country.
Now, just a couple weeks out from the APEC Leaders Summit, big road and venue constructions are nearing completion and APEC Haus, a grand new national identity building shaped as a traditional sea vessel, has been unveiled on Port Moresby's waterfront.
"In school I found out that APEC stands for Asia Pacific Economic Cooperation," Auda said, "but actually… what is APEC?"
APEC, according to PNG's Deputy Prime Minister and Treasurer Charles Abel, was "part of selling the country".
"We need investment, we need partnerships, we need capital to develop our country. So APEC is going to present a wonderful marketing opportunity," he explained.
"Because there's so many opportunities with the natural wealth that we have and the beautiful people that we have and the wonderful culture that we have. This Asia Pacific region is going to be the major growth driver in the coming years. PNG is well placed here."
Here at the junction of Asia and the Pacific, 2018 is turning out to be a landmark year, but perhaps for reasons other than what the government projected
Tribal violence
Tribal violence surged again in the Highlands, adding to the death toll from lingering fighting between supporters of rival candidates in last year's elections. It's worsened the suffering of a region reeling from February's magnitude 7.5 earthquake disaster which caused almost 200 deaths and widespread devastation of homes and buildings.
As if that wasn't enough, a state of emergency was declared in Southern Highlands after major political unrest erupted again in June. The sight of one of the national carrier's planes destroyed at Mendi airport during the unrest was shocking for Papua New Guineans. Then last month they saw images of a second Air Niugini plane written off, sinking in the sea off an airstrip in Micronesia
Symbolism means a lot in APEC year, and the government's many critics see signs the country is on the verge of social breakdown.
But the government has trucked on relentlessly with its infrastructure drive for APEC, depending heavily on assistance from the likes of China, with Australia, New Zealand and others chipping in significantly to help PNG pull off the summit.
While Port Moresby may have newly sealed roads in time for the summit, the highway leading into the capital was frequently pot-holed, and even a skilled driver like Junior was having troubled navigating them.
Gripping at the seat, Auda said, in Port Moresby this year, it has been impossible to escape the APEC hoo-ha. But prepared to give it a chance, he suggested APEC could be a potential band-aid for his country.
"APEC should be supplying us some kind of services like education, road infrastructure and health," he explained.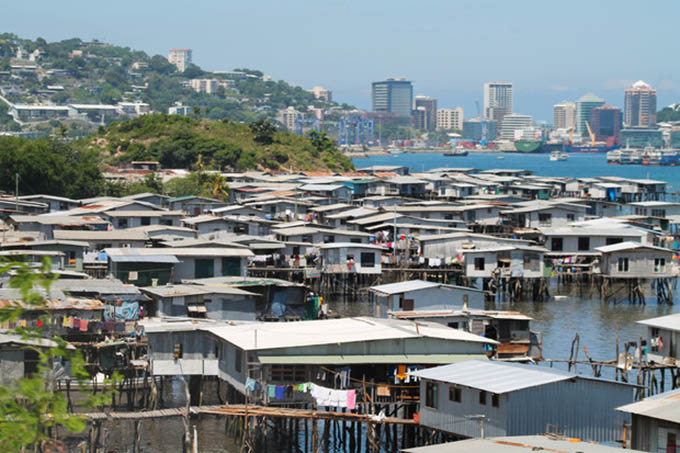 Election plan
Auda revealed that he intended to stand for a seat in the next local level government election.
"If I win a seat, then I will start putting my submission to (the government), a strategy plan for pushing through government services."
As Auda outlined his practical plans for the future, his wife, who would probably not live to see him don his campaign rosette, continued to stare out the window.
Only when her little kids started arguing over a fidget spinner did she snap out of it, tending to them affectionately, before taking up a thousand-yard stare again
Promises of "development" have long been a feature of the country's politics, but rarely come to fruition. Some big resource projects have got off the ground, but the benefit flows have been uneven.
It's hard for people to swallow the government's claims that hosting APEC, all its hundreds of meetings this year and the big upcoming summit, will benefit PNG's general population.
"People say that because of this APEC, all the funds are being misused on APEC," said Ken, shaking his head
Maserati outcry
This month there was a public outcry over the government's purchase of 40 Maserati cars and other luxury vehicles to use for transporting leaders at the summit.
The cars were "being committed to be paid for by the private sector…at no overall cost to the State", PNG's APEC Minister Justin Tkatchenko said.
We came into the city by the seaside village of Hanuabada, with its houses on stilts above the inshore waters of the harbour.
Here we dropped off the family where they'd be able to catch a bus onwards.
"I have a hope which is Jesus Christ, that my wife will stay until whatever God wants," said Auda before getting out of the vehicle.
His wife was still staring far away as we drove on. I followed her gaze, which led across the bay to the growing skyline of Port Moresby's CBD.
The afternoon light bounced off the big buildings.
Just around the corner, on the reclaimed foreshore, APEC Haus stood glistening. Ready or not, PNG's moment in the sun is coming.
The APEC summit begins on the November 17.
This article is republished under the Pacific Media Centre's content partnership with Radio New Zealand.