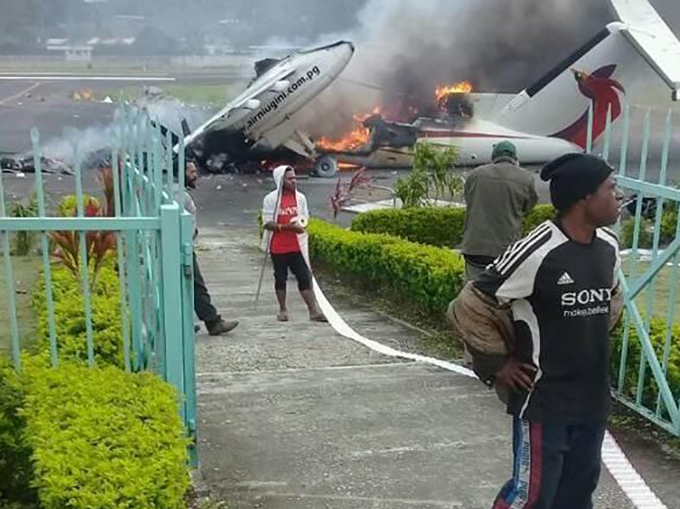 By RNZ Pacific
Protesters in the Papua New Guinea Southern Highlands town of Mendi have torched a plane and closed the airport.
Earlier, the local police station commander Gideon Kauke had said police were guarding the aircraft to ensure there was no further damage after its tyres had been flattened.
But he said his team of about 10 police could not contain a mob of "uncountable numbers", particularly after missiles were thrown, forcing them to retreat.
"We were guarding the plane but compared to them we were outnumbered and they came in all directions, all corners. Missiles were thrown, bush knives were thrown," Kauke said.
Kauke said some of the protesters, who continued to behave "menacingly" in Mendi as their numbers build up, were carrying guns.
He said the protest was in response to a court ruling in Waigani confirming the election of the Southern Highlands Governor William Powi.
Governor Powi's success in last year's PNG general election had been challenged by Joseph Kobol and Bernard Peter Kaku.
Kauke said the protestors alleged there was foul play in the court decision.
This RNZ Pacific news item is published under a content sharing agreement with the Pacific Media Centre.