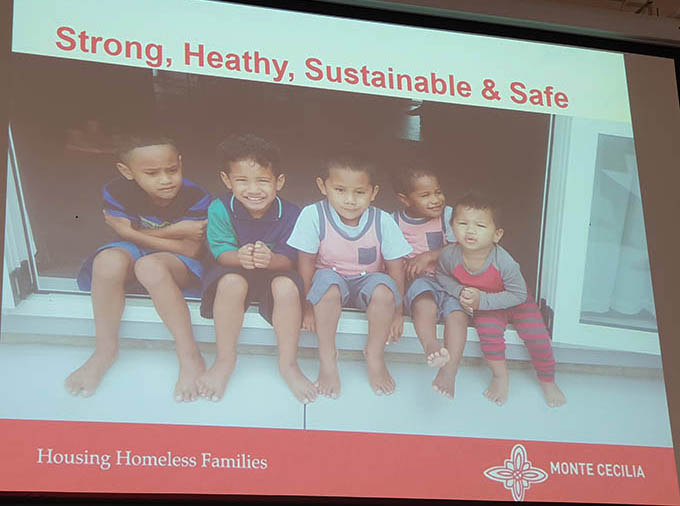 By Rahul Bhattarai
A housing trust chief executive has condemned the government for taking "short cuts" to tackle New Zealand's housing crisis.
"We need to stop pulling rabbits out of hats and looking for quick fixes," said Bernie Smith, CEO of Monte Cecilia Housing Trust.
Speaking at the annual Bruce Jesson Foundation lecture in Auckland on the topic "housing crisis – a smoking gun with no silver bullet", he soundly criticised the government for not doing enough to provide affordable housing.
"A bit dramatic but I am known to be dramatic from time to time."
READ MORE: Tūhoe leader's address to deliver 'hard truths' about New Zealand
He said that there were no short-cuts to building affordable housing.
Smith has 40 years of experience in various forms of leadership in state and local government and not-for-profit sector.
The lecture has been delivered in previous years by prominent figures such as investigative journalist Nicky Hager and a former prime minister, David Lange, in honour of the late journalist and political thinker Bruce Jesson.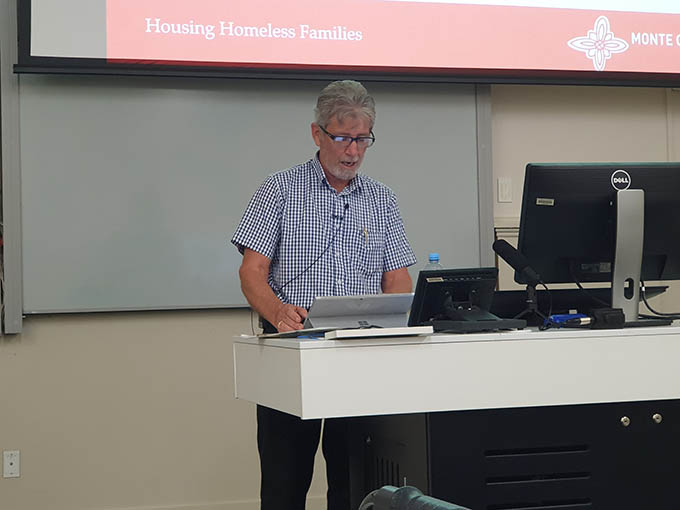 Work together
To resolve the housing crisis, Smith said the government and bureaucrats needed to work together and have a generational housing strategy that "builds strong housing communities for the present and the future generations".
The coalition has been in government for 11 months and it has been "claiming all the issues that we are confronted with today are solely due to previous government", he said.
"We need to stop the blame game, we need to stop thinking central or local government will resolve this issue, that housing first or some other programme is a quick fix," he said.
Barry Wilson, president of Auckland Council for Civil Liberties, said that the political parties should be working together to "house the homeless in a comfortable secure condition".
"There should be some unified political approach, it's not productive every time they change the government," Wilson said.
Long term strategy
New Zealand needs a 25 to 30-year-long housing strategy "that every political party agrees and signs to", Smith said
"Labour has a plan that National is trying to drag down. What they should do is be working together on a long-term plan, not one that depends on the three-year election cycle," Wilson said.
New Zealand housing strategy should be created not by the politicians or bureaucrats, rather by the people from the community, who have lived with experience, like the homeless, the renters, community housing providers, and people form wide ethnic communities including Māori or Pasifika, Smith said.
"A strategy that looks at the whole of the continuum and recognises into generational living affordable rentals, affordable home ownership, does not forget a strategy that includes building strong healthy and safe communities with clear mile stones and targets," he said.
Smith said the country needed to have a strategy that is housing community "value" focused rather than the housing "volume" focused.
Community value was focused when each and every individual is seen as equal no matter their housing option, either state housing, private renter, or an owner-occupier.
Overcrowded households
In Auckland there are 92,000 households living in unaffordable rental situations spending more than the 30 percent of their net income on rent.
"Thirty six thousand households living in overcrowded conditions."
In Auckland alone, there is 20,300 homeless people, where the Māori population is five times and Pasifika 10 times more disproportionately affected.
Kiwi Build was not an affordable housing solution to many New Zealanders as it was only affordable to middle class people with higher household incomes, Smith said.
Smith said it was noted at a recent Kiwi Build Affordability meeting with Auckland city mayor Phil Goff:
"Auckland Council's chief economist stated in July that to buy a 3-bedroom Kiwi Build house at $650,000 they will need either an income of $106,000 with a $130k (20 percent) deposit or an income of $120,000 and a $65,000 (10 percent deposit) for the household to affordably purchase a Kiwi Build home (and that is with debt servicing ratio of 35 percent.
"This means that Kiwi Build houses are only affordable for the top 40 percent of Auckland's households."
• Housing issue not just ethnic – Pākehā leaders have 'failed', says author
• Pasifika voters want 'hand-ups, not hand-outs' in NZ housing crisis