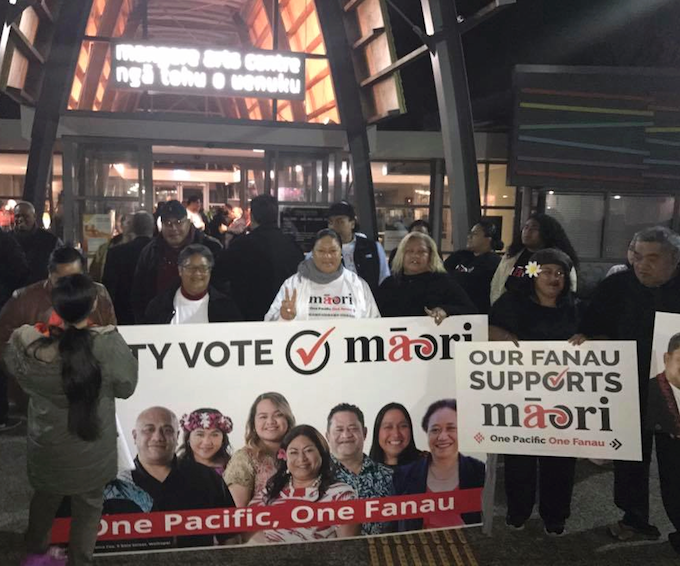 By Kendall Hutt in Māngere
Pasifika voters in South Auckland have stressed they would like to see "hand-ups, not hand-outs" following New Zealand's 2017 general election on Saturday.
At a live Q+A election panel held at the Māngere Arts Centre Community Café, homelessness and Auckland's housing crisis were the issues front-and-centre for the audience.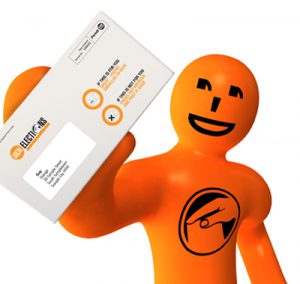 Hosted by Affirming Works and presented by Tagata Pasifika's John Pulu, the election issues important to the community were put to Pacific candidates from across the Auckland region.
On the panel were Leilani Tamu (Green Party candidate for New Lynn), Lemauga Lydia Sosene Labour Party list candidate), Manase Lua (Māori Party candidate for Maungakiekie), and Agnes Loheni (National Party candidate for Māngere).
All issues drew strong responses from the candidates – families package, equal pay, climate change and euthanasia, but the Q+A turned heated over education, homelessness, housing and immigration.
Lua said the issues could not be addressed in isolation and should not be 'politicised'.
He said the Māori Party was the only party to offer an amnesty for overstayers, which drew cheers and claps from the audience.
Climate refugee visa
According to Immigration Department statistics, Tongans and Samoans were the largest group of overstayers in New Zealand in 2016 and the controversial Dawn Raids of the mid-1970s to the early 1980s still haunt the Pacific Island community.
The Green Party's inclusion of a humanitarian visa for Pacific and climate change refugees received similar enthusiasm from the audience.
"One vote for the Greens is critical, particularly for our Pasifika people, who we know are the people who are dying because of this injustice.
"The people of Kiribati and Tuvalu did not ask for their islands to basically be sinking," Tamu said.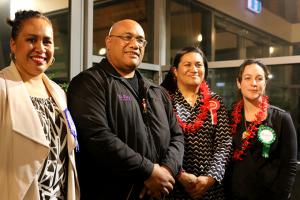 Loheni, however, told the audience the National Party's stance on immigration would remain the same if re-elected.
"It stays where it's at," she said.
This drew criticism from Sosene, who said the government's immigration policy was not sustainable for Pacific communities.
'Turning a blind eye'
"This government has changed the rules in terms of Pasifika culture, in terms of shutting out the elderly and siblings that were covered under the Clark Labour government," she said.
Sosene also criticised the government for "turning a blind eye" to homelessness.
"I want to remind you, right here in Māngere, right here in South Auckland, we see the homelessness every single week. The government is turning a blind eye to that issue."
Loheni responded by stating the solution to Auckland's housing crisis lay in the government's work with community groups and NGOs.
"The solutions come from the communities, which is why the government has backed community groups and NGOs to help solve some of these societal issues.
"It's about housing and it's about ensuring we've got the social services to support them through those complex issues," she said.
Both Sosene and Tamu were vocal and outspoken in their responses to Loheni's comments.
Auckland housing 'unaffordable'
"The government has to offer housing options for our communities. We have people living in cars.
"If you drive a couple of streets in Māngere you will see the house, the garage, a little unit, another little unit, and another little unit. All those families are paying over $300 a week to stay on their property.
"What I can say is Labour's plan is to address the housing unaffordability, particularly for our young people who are working, who are doing tertiary education, and yet they can't save up a deposit of $110,000 to buy a property," Sosene said.
Tamu, however, reflected: "Our people can't afford to live in South Auckland anymore.
"The median wage in New Zealand is $46,000, for Pasifika it's $26,000. How are our people supposed to do it? Especially when they're living in cars and garages? Please.
"There's only room for a few of us to be successful in National's world. We can't afford to live in the city, because National doesn't want us to live in the city," Tamu stated.
Loheni hit back, calling Tamu's view "tragic".
A 'Pacific prime minister'?
"All of our kids can be successful. The key to this is education. You keep your kids at school – education is the key to opening up opportunities so that we can all be successful," she said.
However, where the candidates saw South Auckland in 10 years was the most poignant moment of the Q+A.
All of the candidates said New Zealand would see its first Pacific prime minister in the next 10 years.
Sosene also said the country would also see "one of our Pacific kids" as the leader of the Labour Party.
"We need of our own, it's time," she said.
The audience ultimately thanked the candidates for their passion for the Pacific community.
Sosene reflected: "It is really good to see Pasifika, throughout the parties, supporting every candidate."
'The Pacific way'
Reflecting on the spirit of the evening, John Pulu concluded: "They argue and then they shake hands. That's the Pacific way."
This was echoed by Ika Tameifuna of the One Pacific Māori Party before a closing prayer.
"Tonight, we may disagree, but we are still one family."
By Kendall Hutt is contributing editor of the Pacific Media Centre's Pacific Media Watch freedom project.