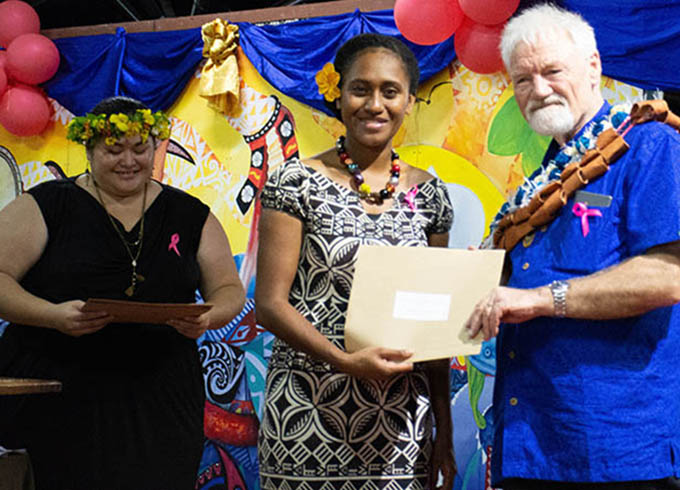 By Geraldine Panapasa in Suva
Pacific journalism academic Professor David Robie believes the media play a critical role in exposing abuses of power in a world increasingly hostile towards journalists.
However, journalists in the Pacific are frequently "persecuted by smallminded politicians with scant regard for the role of the media", he says.
Speaking at last week's 18th University of the South Pacific (USP) Journalism Student Awards ceremony at Laucala campus in Suva, Fiji, Dr Robie said despite the growing global dangers surrounding the profession, journalism was critically important for democracy.
READ MORE: David Robie's full USP journalism awards 'media phobia' speech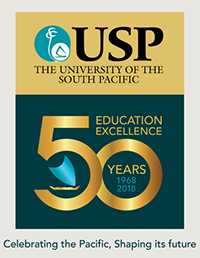 Dr Robie said while such "ghastly fates" for journalists – such as the extrajudicial killing of Saudi dissident writer Jamal Khashoggi in Turkey earlier this month – may seem remote in the Pacific, there were plenty of attacks on media freedom to contend with, while trolls in the region and state threats to internet freedom were "also rife".
"Next month, Fiji is facing a critically important general election, the second since the return of democracy in the country in 2014. And many graduating journalists will be involved," Dr Robie said.
"Governments in Fiji and the Pacific should remember journalists are guardians of democracy and they have an important role to play in ensuring the legitimacy of both the vote and the result, especially in a country such as this which has been emerging from many years of political crisis.
"But it is important that journalists play their part too with responsibilities as well as rights. Along with the right to provide information without fear or favour, and free from pressure or threats, you have a duty to provide voters with accurate, objective and constructive information."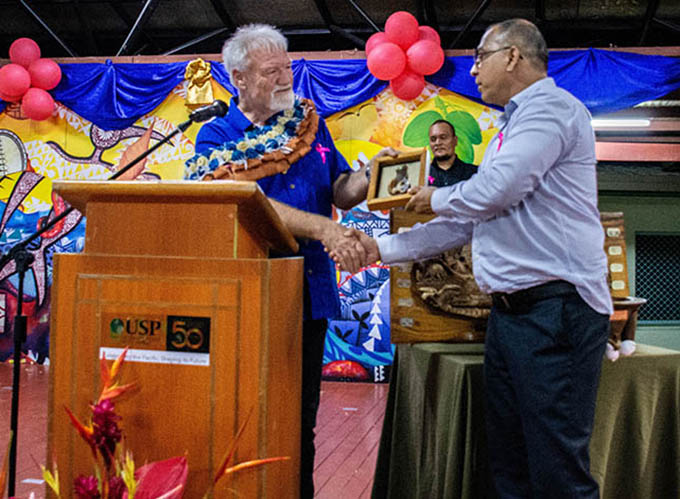 Tribute to whistleblowers
Dr Robie also paid tribute to two whistleblowers and journalists in the Pacific.
"Firstly, Iranian-born Behrouz Boochani, the refugee journalist, documentary maker and poet who pricked the Australian conscience about the terrible human rights violations against asylum seekers on Manus Island and Nauru," Dr Robie said.
"He has reminded Canberra that Australia needs to regain a moral compass.
"And activist lawyer communicator Joe Moses, who campaigned tirelessly for the rights of the villagers of Paga Hill in Port Moresby.
"These people were forced out of their homes in defiance of a Supreme Court order to make way for the luxury development for next month's APEC summit.
"Be inspired by them and the foundations of human rights journalism and contribute to your communities and countries.
"Don't be seduced by a fast foods diet of distortion and propaganda. Be courageous and committed, be true to your quest for the truth."
Professor Robie is the director of the Pacific Media Centre and professor of journalism in the School of Communication Studies at Auckland University of Technology. He is also editor of Pacific Journalism Review research journal and the news website Asia Pacific Report. He is a former USP Journalism Coordinator 1998-2002.
Geraldine Panapasa is editor-in-chief of USP's Wansolwara journalism newspaper. Wansolwara News and the Pacific Media Centre have a content sharing arrangement.