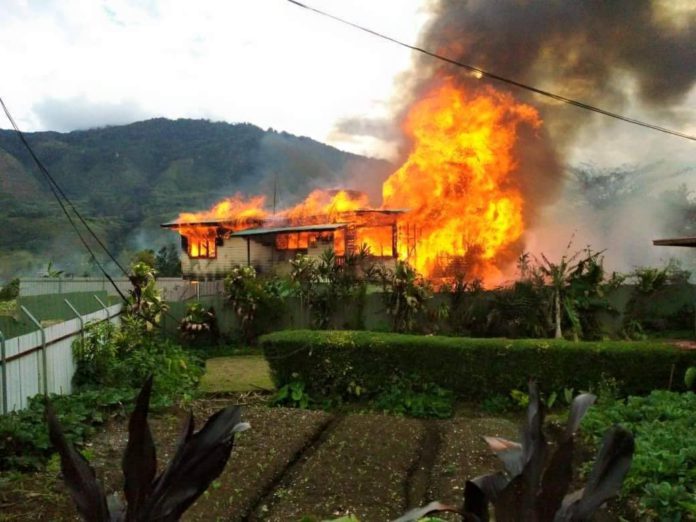 Pacific Media Centre Newsdesk
Papua New Guinea authorities have imposed a 6pm to 6am curfew in the Southern Highlands provincial capital of Mendi to prevent further violence.
Prime Minister Peter O'Neill has vowed that political leaders who are alleged to be behind the violence in which an Air Niugini aircraft at Mendi airport and the courthouse were set ablaze and destroyed yesterday will be arrested.
He said the culprits would be arrested and charged within a 21-day period, reports the PNG Post-Courier.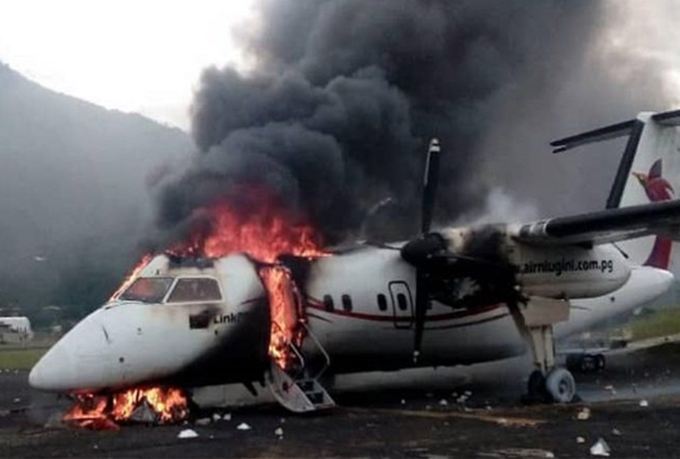 O'Neill announced this today after the National Executive Council decided to declare a state of emergency in Mendi.
Former Southern Highlands Provincial Administrator Thomas Eluh has been appointed SOE Controller.
Additional police and Defence Force personnel will be flown into Mendi to restore law and order.
The riot in Mendi followed a National Court decision yesterday dismissing the election petition by Joseph Kobol who had challenged last year's election result, declaring the incumbent William Powi as Governor.
Plane, buildings set ablaze
An Air Niugini PNGLink Dash 8 aircraft was set on fire at Mendi airport, the District and National Court Building, as well as Governor William Powi's residence were set alight in the election related violence to hit the Province.
Air Niugini chief executive officer Durani Tahawar said today that the captain and crew of the torched Link PNG Airline had safely arrived in Mount Hagen from Mendi under escort and were now being checked in at a safe Hotel.
"Our HGU staff is with them and we are grateful that they are safe, they shall return tomorrow to Port Moresby," he said.
Earlier, Prime Minister O'Neill described the actions of the protesters as "disgraceful", reports EMTV News.
Link PNG has suspended flights to Mendi, Tari and Wapenamanda until further notice.
Asia Pacific Report republishes EMTV News content with permission.