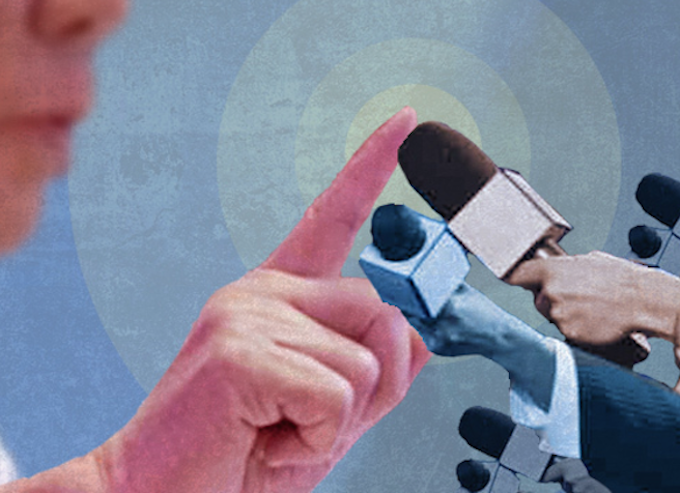 ANALYSIS: By Marites Dañguilan Vitug in Manila
A year ago, the White House barred some members of the press from attending an informal briefing, a rarity in a country that was regarded as the beacon of democracy.
Excluding reporters from The New York Times, CNN, Politico, BuzzFeed, and the Los Angeles Times – all accredited by the White House – was then part of President Donald Trump's intensifying war against the news media.
Today, President Rodrigo Duterte is taking a leaf from Trump's undemocratic playbook by banning journalists from Rappler, Pia Rañada and Maria Ressa, from the Malacañang presidential palace.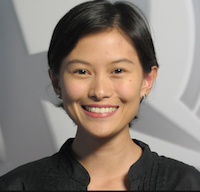 Rañada is an accredited reporter and has been covering Duterte since he assumed office, while Ressa is Rappler CEO and executive editor. However, the ban is not just for a single event, as what happened in the White House, but for an extended period.
The New York Times, in its editorial then, pointed out that nothing of this sort happened during various crises that gripped US presidents, including Watergate, the Iran-contra scandal, and the Monica Lewinsky affair.
Neither did this happen under Duterte's predecessors. This is the first time in the post-Marcos era that a ban from the entire Malacañang compound has been slapped on journalists.
Corazon Aquino, Fidel Ramos, Gloria Macapagal Arroyo, Joseph Estrada, and Benigno Aquino III had their run-ins with the media but they never banned news organisations from the entire compound.
Critical reporting
At no time during the "Hello, Garci" scandal, Mamasapano fiasco, Baby Arenas affair, and Estrada impeachment were reporters barred from Malacañang for critical reporting.
There were times when these presidents were upset by certain news reports. Some held off granting interviews or flatly refused these requests. One president, we were told, gave a gag order to members of the Cabinet only when it came to a particular news outlet.
Sure, there was tension between the president, his aides and journalists, an unavoidable occurrence in a democracy where the media dutifully pursue their role as watchdogs. But the interaction was civil and a certain respect for institutions remained.
What makes Duterte different and dangerous is the context in which the ban is happening. He has weakened the country's democracy by undermining institutions including the judiciary, Office of the Ombudsman, the Commission on Human Rights, and the media.
His war on drugs has led to thousands of killings, creating a climate of fear. He has threatened his opponents and showed utter vindictiveness, the most disturbing reminder of which is Senator Leila de Lima's year-long detention.
Duterte's contempt for the media has resulted in the decision of the Securities and Exchange Commission to shut Rappler. He has been going against the Inquirer and ABS-CBN whose owners, he has always said, are oligarchs who take advantage of their position to violate laws.
Inquirer is negotiating its sale to a new owner, Ramon Ang, a wealthy businessman close to Duterte; and ABS-CBN is on the edge as Duterte has vowed to block the renewal of its franchise which expires within his term.
Personalistic style, yes men
Two things have surfaced, yet again, during this recent presidential tantrum: Duterte's personalistic style of leadership and the inability – bordering on paralysis – of his aides to persuade their boss to stand tall and remind him of his earlier statement that he is not the enemy of the press.
"I am not your enemy," he said in a speech at the Malacañang Press Corps Christmas party he hosted last year. "Your quest for truth, that's your business, not mine. At the end of the day, it's not my property."
It is easy to imagine the Executive Secretary Salvador Medialdea, his Senior Deputy Menardo Guevarra, and the Spokesperson Harry Roque, shaking in their suits, dredging their minds for reasons to justify a decision that goes against this recent pronouncement.
Fear has taken the better of them.
It turns out that this declaration about having an adversarial relationship with the media is simply a shell. Duterte's latest action of banning Ranada from Malacañang, denying her access to sources of information, in effect curtailing her freedom to do her duty as a journalist, reflects his true attitude.
Everything is personal. As Roque put it, "Nabuwisit siya (He was annoyed)."
Roque likened the President to a homeowner who, in a fit, threw out a "rude" guest, referring to Ranada. This means that Duterte personalises his relationship with the press.
That he considers them "guests" shows that he thinks the reporters owe their presence in Malacañang to him. He has given them the privilege to enter his office.
Taxpayers' money
First, Malacañang is not the private home of Duterte. It is where he temporarily holds office while he is president of the Philippines. Taxpayers' money sustain the operations of his office, including his billions of pesos in intelligence and confidential funds, and his salary.
Second, Ranada is not a guest, far from it. She is a journalist assigned by her news organisation to cover the President.
The president is an elected official who is accountable to the public. The press reports on him, his statements, actions, behavior, comings and goings – as long as they have to do with public interest. He is fair game.
Duterte has apparently mistaken the friendliness and politeness of reporters for loyalty. He has given Rañada and other reporters access, bantered with them, exchanged laughs, showed them acts of kindness.
In return, he expects them to be grateful and report nothing unsettling about him and people close to him.
What is disturbing is that it is not only the President who thinks this way. At least one reporter expressed a similar view.
This truly reflects the sad state of journalism in the Philippines. It shows the swath of reality that independent journalism has not yet taken root in our society. I've said this before: in my heart is a core of profound sadness that in our country, we seem not to understand the meaning of independence and the role of journalists.
There is such a thing as heeding the call of our profession: to shed light on dark corners. This, we cannot stray from.
Marites Dañguilan Vitug is one of the Philippines' most experienced journalists. For close to a decade, Vitug—a Nieman fellow—edited Newsbreak magazine, a trailblazer in Philippine investigative journalism. Her recent book, Shadow of Doubt: Probing the Supreme Court, which exposed critical weaknesses in the country's highest court, has become a bestseller.